Menu
Zone type:ab<== ==>place:ab<===
Webmaster: ZonePlace=ab; dzial=wiadomosci; Stan delivery
La Liga: The leader of Real Madrid will play against third Sevilla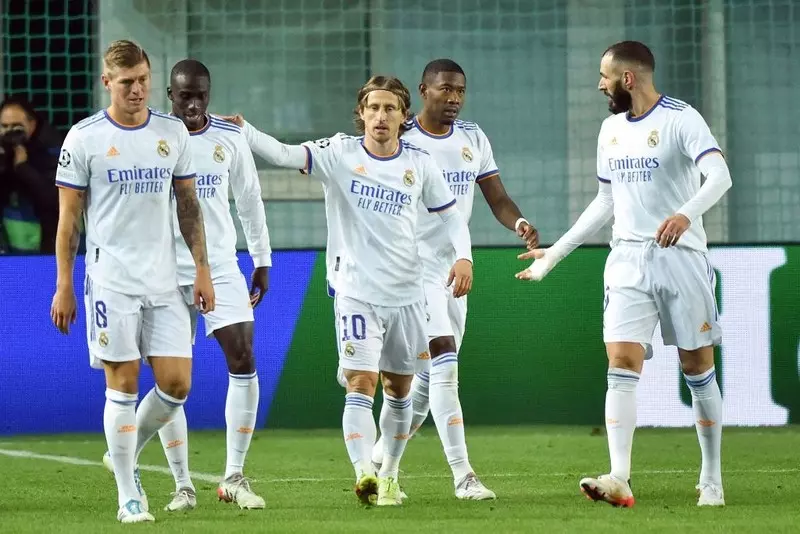 The leader of the league table, Real Madrid will play the day after tomorrow at home against third-placed Sevilla in the 15th round of the Spanish league football league. On the same day, the runner-up of Real Sociedad San Sebastian will meet Espanyol Barcelona at the exit.
Zone type:video<== ==>place:video<===
Webmaster: ZonePlace=video; dzial=wiadomosci; Stan delivery
Zone type:e-mobile<== ==>place:e1-mobile<===
Webmaster: ZonePlace=e1-mobile; dzial=wiadomosci; Stan delivery
News available in Polish
Real Madryt (30 punktów) i Sevilla (28) mają rozegrane po 13 spotkań, podobnie jak plasujące się na czwartej pozycji broniące tytułu stołeczne Atletico (26). Ze ścisłej czołówki 14 występów ligowych ma klub z San Sebastian (29 pkt).
Przed "Królewskimi", a zwłaszcza zawodnikami ofensywnymi, trudne zadanie, bowiem zmierzą się z ekipą grającą bardzo dobrze w defensywie. Sevilla straciła tylko dziewięć goli w tym sezonie, z czego trzy na obcych boiskach, a lepiej w obronie spisuje się tylko Athletic Bilbao (osiem). Inna sprawa, że Real Madryt jest najlepszy w ofensywie - 32 trafienia.
Ciekawie zapowiada się trenerski pojedynek Carlo Ancelottiego (Real) z Julenem Lopeteguim, który pod koniec 2018 roku odszedł z "Królewskich", a zespół z Sewilli prowadzi od dwóch i pół roku.
Oba kluby przystąpią do tego meczu po zwycięstwach w Lidze Mistrzów - Real pokonał Sheriff Tyraspol 3:0 i ma zapewniony awans do 1/8 finału, a Sevilla wygrała z VfL Wolfsburg 2:0.
W LM rywalizuje także m.in. Atletico Madryt, które uległo AC Milan 0:1. Z kolei w Lidze Europy Real Sociedad przegrał z AS Monaco 1:2.
W najbliższej serii ekstraklasy Hiszpanii w niedzielę zajmujący 11. lokatę Espanyol Barcelona zagra z rywalami z San Sebastian, a 16. Cadiz podejmie Atletico. Espanyol w ostatnich pięciu występach przed własną publicznością odniósł cztery zwycięstwa (m.in. nad Realem Madryt) i raz zremisował.
AdsByGoogle - In-Feed slot=4906192224
Zone type:d<== ==>place:d1<===
Webmaster: ZonePlace=d1; dzial=wiadomosci; Stan delivery
Zone type:e-desktop<== ==>place:e1-desktop<===
Webmaster: ZonePlace=e1-desktop; dzial=wiadomosci; Stan delivery
Zone type:d<== ==>place:d2<===
Webmaster: ZonePlace=d2; dzial=wiadomosci; Stan delivery
Zone type:d<== ==>place:d3<===
Webmaster: ZonePlace=d3; dzial=wiadomosci; Stan delivery
Zone type:d<== ==>place:d4<===
Webmaster: ZonePlace=d4; dzial=wiadomosci; Stan delivery