Menu
Zone type:ab<== ==>place:ab<===
Webmaster: ZonePlace=ab; dzial=wiadomosci; Stan delivery
French league: Maracinean's sports minister calls on Mbappe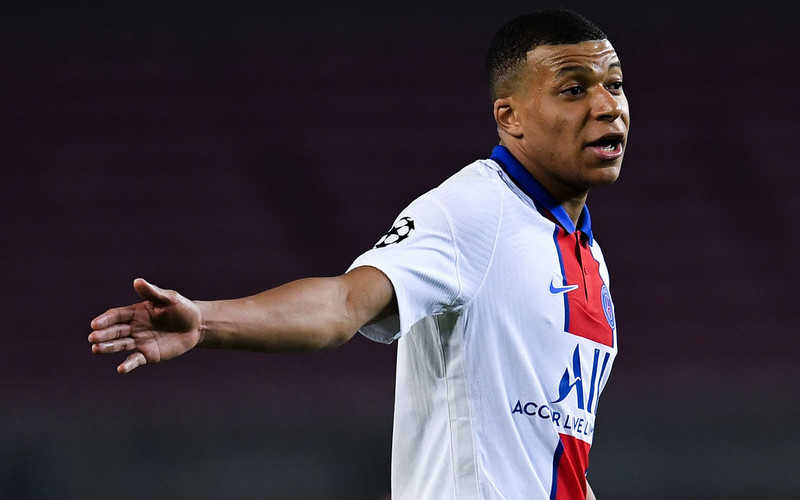 'Kylian stay in France! We want to keep watching you play and score goals,' is how French Sports Minister Roxana Maracineanu reacted to the news that perhaps PSG forward Kylian Mbappe is intending to move to a team from the Spanish or English league.
Zone type:video<== ==>place:video<===
Webmaster: ZonePlace=video; dzial=wiadomosci; Stan delivery
Zone type:e-mobile<== ==>place:e1-mobile<===
Webmaster: ZonePlace=e1-mobile; dzial=wiadomosci; Stan delivery
News available in Polish
Mbappe popisał się w wygranym 4:1 meczu z Barceloną w 1/8 finału Ligi Mistrzów. 22-letni napastnik strzelił rywalom trzy bramki. We wtorkowy wieczór gola dla Barcelony zdobył Argentyńczyk Lionel Messi, ale potem trzema golami odpowiedział Mbappe, a czwartą bramkę uzyskał Moise Kean.
"Za nami wspaniały wieczór, ale jeszcze niczego nie wygraliśmy. Chcieliśmy zwyciężyć i zrobiliśmy to w wielkim stylu. Ale mamy połowę dwumeczu, więc zostaje rewanż" – stwierdził Mbappe.
22-letni zawodnik oficjalnie nie zadeklarował, że chce odejść do innego klubu, ale francuskie media spekulują, że tak się może stać, gdyż liga hiszpańska czy angielska są bardziej prestiżowe i zarobki zawodników są tam wyższe.
Czytaj więcej:
Media: "Tuchel zwolniony z PSG". Mbappe dziękuje trenerowi
AdsByGoogle - In-Feed slot=4906192224
Zone type:d<== ==>place:d1<===
Webmaster: ZonePlace=d1; dzial=wiadomosci; Stan delivery
Zone type:e-desktop<== ==>place:e1-desktop<===
Webmaster: ZonePlace=e1-desktop; dzial=wiadomosci; Stan delivery
Zone type:d<== ==>place:d2<===
Webmaster: ZonePlace=d2; dzial=wiadomosci; Stan delivery
Zone type:d<== ==>place:d3<===
Webmaster: ZonePlace=d3; dzial=wiadomosci; Stan delivery
Zone type:d<== ==>place:d4<===
Webmaster: ZonePlace=d4; dzial=wiadomosci; Stan delivery