Menu
Zone type:ab<== ==>place:ab<===
Webmaster: ZonePlace=ab; dzial=wiadomosci; Stan delivery
Lewis Hamilton contract delay explained as Mercedes have February deadline to agree deal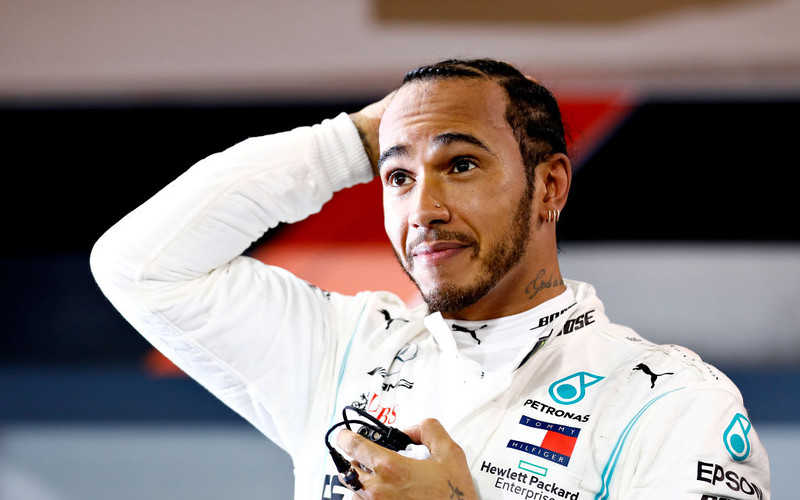 Seven-time Formula One world champion Lewis Hamilton remains without a confirmed seat at Mercedes for 2021, with the German manufacturer yet to announce that they have tied down their star man to a new deal. The 35-year-old's current contract is set to expire before the beginning of the new season.
Zone type:video<== ==>place:video<===
Webmaster: ZonePlace=video; dzial=wiadomosci; Stan delivery
Zone type:e-mobile<== ==>place:e1-mobile<===
Webmaster: ZonePlace=e1-mobile; dzial=wiadomosci; Stan delivery
News available in Polish
Jak ujawniają brytyjskie media, powodem wstrzymania podpisania z 35-letnim kierowcą nowego kontraktu są jego zbyt wygórowane żądania finansowe. Przedstawiciele Hamiltona zaproponowali minimum dwuletni kontrakt, w sezonie miałby on zarabiać około 50 mln dolarów. To około o 25 procent więcej niż obecnie.
Jak twierdzą media, wstępna umowa z taką kwotą była już zaakceptowana przez obie strony na początku listopada. Wtedy jednak jej wysokość zakwestionował właściciel zespołu z Brackley, niemiecki koncern motoryzacyjny Daimler AG. Jego szefowie uznali, że w dobie pandemii Covid-19 i zapowiadającego się poważnego kryzysu ekonomicznego taka kwota jest zdecydowanie za wysoka.
Rozmowy z przedstawicielami Hamiltona nadal trwają. Ich finału należy się spodziewać najpóźniej do końca lutego, przed rozpoczęciem testów w Barcelonie.
Drugi kierowca Mercedesa Fin Valtteri Bottas swój kontrakt przedłużył o rok na początku sierpnia 2020. Jego wysokości nie podano, choć później wicemistrz świata wiele razy podkreślał, że jest z niego zadowolony.
Sezon F1 2021 ma się rozpocząć 21 marca w Australii i zakończyć 5 grudnia w Abu Zabi.
Czytaj więcej:
Hamilton: "To był jeden z najtrudniejszych tygodni"
Hamilton, Doyle i Liverpool wyróżnieni przez brytyjskich dziennikarzy
Lewis Hamilton sportową osobistością roku w plebiscycie BBC
Roeiseland i Hamilton "Mistrzami mistrzów 2020", Lewandowski i Świątek w Top10
AdsByGoogle - In-Feed slot=4906192224
Zone type:d<== ==>place:d1<===
Webmaster: ZonePlace=d1; dzial=wiadomosci; Stan delivery
Zone type:e-desktop<== ==>place:e1-desktop<===
Webmaster: ZonePlace=e1-desktop; dzial=wiadomosci; Stan delivery
Zone type:d<== ==>place:d2<===
Webmaster: ZonePlace=d2; dzial=wiadomosci; Stan delivery
Zone type:d<== ==>place:d3<===
Webmaster: ZonePlace=d3; dzial=wiadomosci; Stan delivery
Zone type:d<== ==>place:d4<===
Webmaster: ZonePlace=d4; dzial=wiadomosci; Stan delivery