Menu
Zone type:ab<== ==>place:ab<===
Webmaster: ZonePlace=ab; dzial=wiadomosci; Stan delivery
Cristiano, Messi and Lewandowski, contenders for the Globe Soccer Awards 2020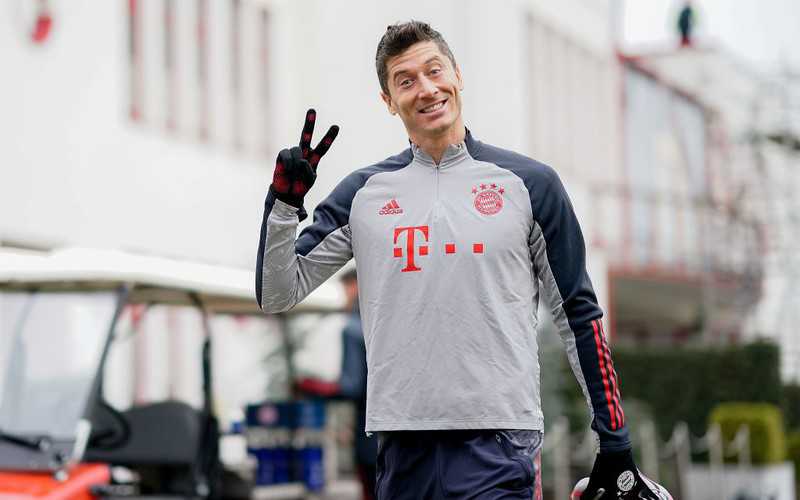 The Portuguese Cristiano Ronaldo (Juventus), the Argentine Leo Messi (Barcelona) and the Polish Robert Lewandowski (Bayern Munich) are the finalists for the award for best player of the year at the Globe Soccer Awards Dubai 2020.
Zone type:video<== ==>place:video<===
Webmaster: ZonePlace=video; dzial=wiadomosci; Stan delivery
Zone type:e-mobile<== ==>place:e1-mobile<===
Webmaster: ZonePlace=e1-mobile; dzial=wiadomosci; Stan delivery
News available in Polish
O miano najlepszej drużyny ubiegają się Real Madryt, Liverpool i Bayern Monachium, a najlepszego szkoleniowca - Hansi Flick (Bayern), Jurgen Klopp (Liverpool) i Gian Piero Gasperini (Atalanta Bergamo).
Gala Globe Soccer Awards odbędzie się 27 grudnia w Dubaju. W poprzednim roku najlepszym piłkarzem uznano Cristiano Ronaldo, trenerem - Juergena Kloppa, a drużyną - Liverpool.
Plebiscyt od 2010 roku organizowany jest przez Europejski Związek Agentów Piłkarzy (EFAA) oraz Europejski Związek Klubów Piłkarskich (ECA).
Polski napastnik otrzymał już m.in. nagrodę dla piłkarza roku UEFA, wygrał też ostatnio plebiscyt magazynu FourFourTwo. Ponadto, jest faworytem w prestiżowym plebiscycie FIFA, w którym głosują m.in. selekcjonerzy i kapitanowie narodowych reprezentacji.
Lewandowski nie będzie jednak miał szans na zdobycie "Złotej Piłki", ponieważ organizujący plebiscyt magazyn "France Football" z powodu pandemii COVID-19 odwołał tegoroczną edycję.
W poprzednim sezonie 32-letni piłkarz sięgnął z Bayernem po triumf w Lidze Mistrzów, Bundeslidze i Pucharze Niemiec, a w każdych z tych rozgrywek był najlepszym strzelcem. W Bundeslidze zdobył 34 bramki, w LM 15, zaś w Pucharze Niemiec sześć.
Czytaj więcej:
Robert Lewandowski zwycięzcą plebiscytu dziennika "As" i World Football Summit
Lewandowski, Pajor i Dudek nominowani do najlepszej drużyny roku UEFA
Matthaeus o plebiscycie FIFA: "Tylko Lewandowski może wygrać"
Brytyjskie media: Dobre losowanie Anglii, ale uwaga na Lewandowskiego
Liga Mistrzów: Bayern znów bez Lewandowskiego
AdsByGoogle - In-Feed slot=4906192224
Zone type:d<== ==>place:d1<===
Webmaster: ZonePlace=d1; dzial=wiadomosci; Stan delivery
Zone type:e-desktop<== ==>place:e1-desktop<===
Webmaster: ZonePlace=e1-desktop; dzial=wiadomosci; Stan delivery
Zone type:d<== ==>place:d2<===
Webmaster: ZonePlace=d2; dzial=wiadomosci; Stan delivery
Zone type:d<== ==>place:d3<===
Webmaster: ZonePlace=d3; dzial=wiadomosci; Stan delivery
Zone type:d<== ==>place:d4<===
Webmaster: ZonePlace=d4; dzial=wiadomosci; Stan delivery