Menu
Zone type:ab<== ==>place:ab<===
Webmaster: ZonePlace=ab; dzial=wiadomosci; Stan delivery
Johnny Depp moved to Somerset. "I feel myself in the English countryside"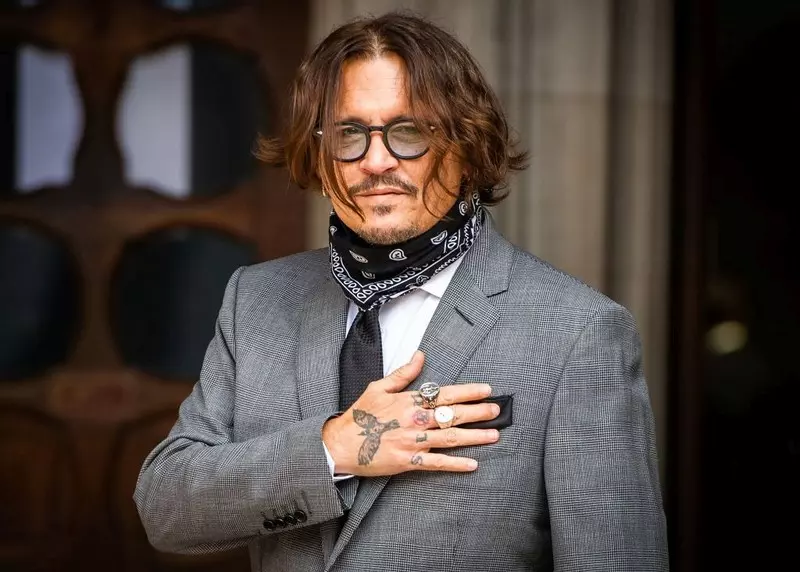 After winning a lawsuit against Amber Heard, Johnny Depp left the bustle of Hollywood for a quieter life in Somerset, England. And while he has been avoiding interviews lately, he has made an exception for local magazine Somerset Life. In the conversation, he confessed that he felt truly himself in the quiet English countryside.
Zone type:video<== ==>place:video<===
Webmaster: ZonePlace=video; dzial=wiadomosci; Stan delivery
Zone type:e-mobile<== ==>place:e1-mobile<===
Webmaster: ZonePlace=e1-mobile; dzial=wiadomosci; Stan delivery
News available in Polish
59-letni aktor posiada kilka posiadłości, jednak w ostatnim czasie szczególnie upodobał sobie XIX-wieczną rezydencję, którą zakupił za 13 mln funtów w 2014 roku - kilka tygodni po tym, jak oświadczył się swojej byłej żonie Amber Heard. Jak się okazuje, to właśnie tu odnalazł spokój.
"Uwielbiam miejsca z charakterem" - wyznał, szybko precyzując, że nie tylko okazała posiadłość i piękno natury zdecydowały, że tak bardzo upodobał sobie Anglię.
"Brytyjczycy są niezwykle mili, przywitają cię jak swojego sąsiada, ale bez popadania w przesadę. Lubię odwiedzać nowe miejsca, podziwiać różne rzeczy, spotykać ludzi, ale wbrew powszechnej opinii nie jestem ekstrawertykiem" –wyjaśnił Depp.
Dodał, że to właśnie na zacisznym angielskim odludziu może cieszyć się spokojem, a przede wszystkim być sobą. "Prawdę mówiąc, jestem dość nieśmiały. A w Somerset mogę po prostu być sobą – i to jest miłe. Mogę chodzić do sklepów, nie martwiąc się o to, że będzie mi towarzyszył tłum ludzi proszących o selfie. Oczywiście, nie mam z tym problemu, ale do pewnego momentu. Czasem robi się zbyt tłoczno" – dodał gwiazdor.
Rezydencja ma 12 sypialni i 8 łazienek, rozciąga się na powierzchni 850 akrów (ok. 3,4 tys. m kw.). Jak donoszą brytyjskie media, obecnie aktor przebywa w Londynie i zastanawia się nad kupnem nieruchomości w tym mieście.
AdsByGoogle - In-Feed slot=4906192224
Zone type:d<== ==>place:d1<===
Webmaster: ZonePlace=d1; dzial=wiadomosci; Stan delivery
Zone type:e-desktop<== ==>place:e1-desktop<===
Webmaster: ZonePlace=e1-desktop; dzial=wiadomosci; Stan delivery
Zone type:d<== ==>place:d2<===
Webmaster: ZonePlace=d2; dzial=wiadomosci; Stan delivery
Zone type:d<== ==>place:d3<===
Webmaster: ZonePlace=d3; dzial=wiadomosci; Stan delivery
Zone type:d<== ==>place:d4<===
Webmaster: ZonePlace=d4; dzial=wiadomosci; Stan delivery