Menu
Zone type:ab<== ==>place:ab<===
Webmaster: ZonePlace=ab; dzial=wiadomosci; Stan delivery
Jersey's Honorary Polish Consul celebrates 10 years in the role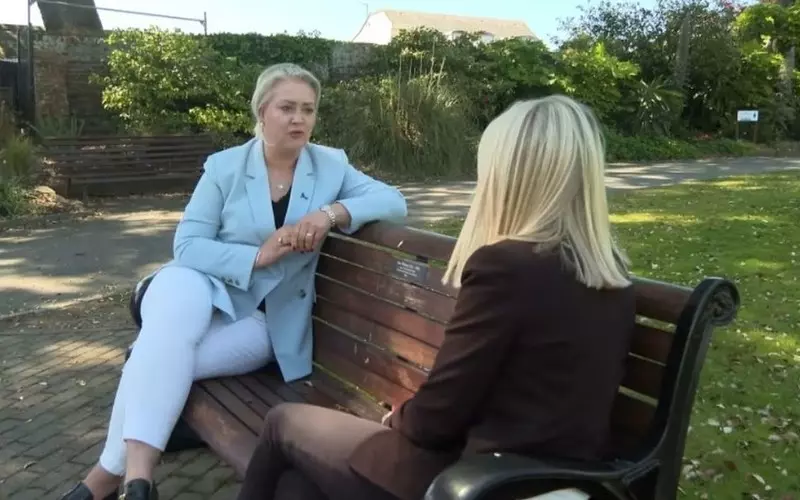 The Honorary Polish Consul for Jersey is celebrating 10 years of service in the island.


Zone type:video<== ==>place:video<===
Webmaster: ZonePlace=video; dzial=wiadomosci; Stan delivery
Zone type:e-mobile<== ==>place:e1-mobile<===
Webmaster: ZonePlace=e1-mobile; dzial=wiadomosci; Stan delivery
News available in Polish
"Codzienna praca to coś, co ukształtowało moją osobowość - umiejętność pomagania ludziom, umiejętność prowadzenia i doradzania, to niesamowite pełnić taką funkcję" - przekazała w materiale dla ITV News.
Podczas pełnienia swojej roli, Magda Chmielewska pomagała wspierać polską społeczność m.in. po Brexicie, w czasie pandemii koronawirusa, a ostatnio także po rosyjskiej inwazji na Ukrainę.
Jak przypomina stacja, polska dyplomatka pomogła swoim rodakom w czasie pierwszego lockdownu m.in. poprzez organizację lotów do Polski.
"Strach był bardzo widoczny, wszyscy czuliśmy to samo. I w tym konkretnym momencie udało mi się zorganizować lot do Polski dla tych, którzy tu utknęli. Polski rząd zapytał mnie, czy chciałabym być umieszczona w tym samolocie i wrócić. Odpowiedziałam, że nie, ponieważ jestem na miejscu po to, aby móc pomóc w takich właśnie chwilach jak te. Muszę być w stanie komunikować się z ludźmi, prowadzić ich" - przekazała.
Polka jednocześnie podkreśliła, jak ważna i odpowiedzialna jest jej rola i jak istotna jest współpraca z lokalnymi politykami.
"Stałam się łącznikiem miedzy dwoma rządami. Bezpośrednio współpracuję z ministrami od pierwszego dnia" - wyjaśniła. I zwróciła uwagę, że są już za nią "trzy zmiany w rządzie i prawdopodobnie stoimy przed czwartą". "Bezpośredni dialog zawsze pomaga - pomaga kształtować politykę i pozwala być zrozumianym" - podsumowała dyplomatka.
Czytaj więcej:
Mieszkańcy Isle of Wight oddali hołd Polakom, którzy uratowali wyspę w 1942 roku
Historyk Roger Moorhouse o Grupie Ładosia w ramach Polish Heritage Days
Niemcy: Atak na polski konsulat w Hamburgu
AdsByGoogle - In-Feed slot=4906192224
Zone type:d<== ==>place:d1<===
Webmaster: ZonePlace=d1; dzial=wiadomosci; Stan delivery
Zone type:e-desktop<== ==>place:e1-desktop<===
Webmaster: ZonePlace=e1-desktop; dzial=wiadomosci; Stan delivery
Zone type:d<== ==>place:d2<===
Webmaster: ZonePlace=d2; dzial=wiadomosci; Stan delivery
Zone type:d<== ==>place:d3<===
Webmaster: ZonePlace=d3; dzial=wiadomosci; Stan delivery
Zone type:d<== ==>place:d4<===
Webmaster: ZonePlace=d4; dzial=wiadomosci; Stan delivery