Menu
Zone type:ab<== ==>place:ab<===
Webmaster: ZonePlace=ab; dzial=wiadomosci; Stan delivery
Israel: Unvaccinated without access to the club or the gym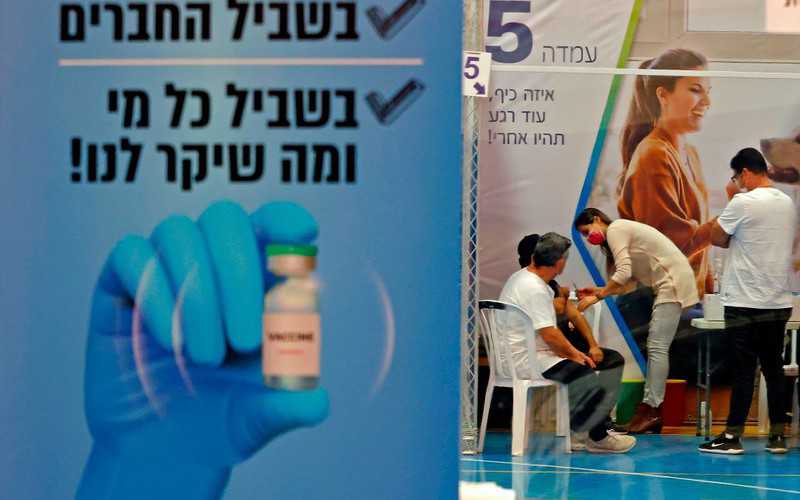 Israeli Health Minister Juli Edelstein warned that unvaccinated citizens against Covid-19 would 'be left behind' and would not be allowed to go to gyms or events. The number of people vaccinated with the first dose of the vaccine in Israel today has reached 4 million.
Zone type:video<== ==>place:video<===
Webmaster: ZonePlace=video; dzial=wiadomosci; Stan delivery
Zone type:e-mobile<== ==>place:e1-mobile<===
Webmaster: ZonePlace=e1-mobile; dzial=wiadomosci; Stan delivery
News available in Polish
"Każdy, kto się nie zaszczepi, zostanie pozostawiony samemu sobie. Wczoraj gabinet potwierdził stanowisko ministerstwa zdrowia mówiące, że tylko zaszczepieni i ozdrowieńcy będą mogli korzystać z siłowni i rozrywki. Idźcie się zaszczepić!" - zachęcał Edelstein.
Mimo że Izrael znajduje się w światowej czołówce jeśli chodzi o tempo szczepień, rządzący mają obawy co do niechęci do szczepień wśród osób poniżej 50. roku życia, a także m.in. nauczycieli.
Jak wskazuje dziennik "Times of Israel", rząd przygotował ustawę, która zobowiąże wszystkich, których praca wymaga dużego kontaktu z ludźmi, do zaszczepienia się lub poddawania się testom co dwa dni.
Mimo tych obaw, Edelstein poinformował, że w tym tygodniu, po kilku dniach spowolnienia, tempo szczepień wzrosło do ponad 150 tys. szczepionych osób dziennie, zaś dziś liczba osób, która otrzymała przynajmniej jedną dawkę, przekroczy 4 mln, tj. ponad 47 proc. ludności kraju. Liczba w pełni zaszczepionych Izraelczyków osiągnie 2,62 mln.
Czytaj więcej:
Izrael: 94 proc. mniej zachorowań na Covid-19 po podaniu szczepionki
Wakacje dla zaszczepionych Brytyjczyków? Rząd Hiszpanii rozważa pomysł
AdsByGoogle - In-Feed slot=4906192224
Zone type:d<== ==>place:d1<===
Webmaster: ZonePlace=d1; dzial=wiadomosci; Stan delivery
Zone type:e-desktop<== ==>place:e1-desktop<===
Webmaster: ZonePlace=e1-desktop; dzial=wiadomosci; Stan delivery
Zone type:d<== ==>place:d2<===
Webmaster: ZonePlace=d2; dzial=wiadomosci; Stan delivery
Zone type:d<== ==>place:d3<===
Webmaster: ZonePlace=d3; dzial=wiadomosci; Stan delivery
Zone type:d<== ==>place:d4<===
Webmaster: ZonePlace=d4; dzial=wiadomosci; Stan delivery