Menu
Zone type:ab<== ==>place:ab<===
Webmaster: ZonePlace=ab; dzial=wiadomosci; Stan delivery
Ireland: Third death as 191 new Covid-19 cases reported, bringing total to 557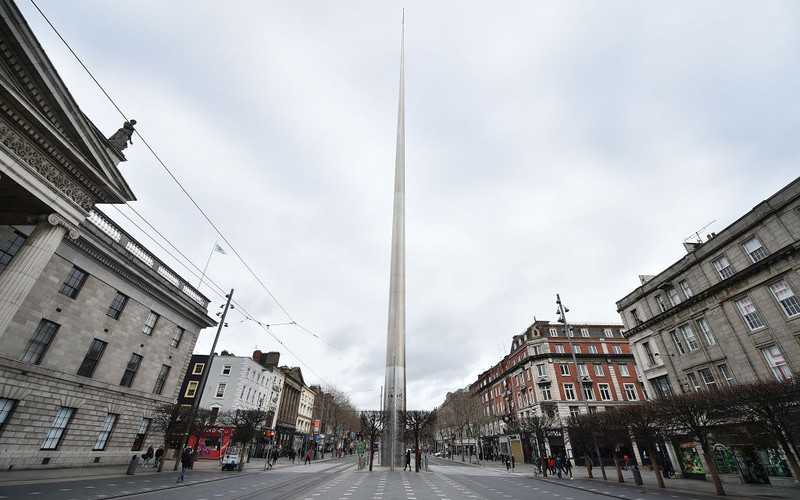 A woman from the east of the country who was diagnosed with Covid-19 has died, the Department of Health has said. Speaking at a press briefing, Chief Medical Officer Dr Tony Holohan said it had not been reported to the department that there had been an underlying condition related to this particular case.
Zone type:video<== ==>place:video<===
Webmaster: ZonePlace=video; dzial=wiadomosci; Stan delivery
Zone type:e-mobile<== ==>place:e1-mobile<===
Webmaster: ZonePlace=e1-mobile; dzial=wiadomosci; Stan delivery
News available in Polish
Krzywa przyrostu zakażeń jest - w opinii głównego lekarza kraju, czyli doradcy rządu w sprawach medycznych Tony'ego Holohana - zgodna z przewidywaniami ekspertów.
Władze poinformowały też, że otrzymały 58 tys. wniosków o zasiłki od osób, które straciły pracę lub samozatrudnionych, nie mogących pracować z powodu ograniczeń, jakie nakłada reżim związany z pandemią.
W poniedziałek tymczasowy premier Irlandii Leo Varadkar przyznał, że rząd spodziewa się, iż liczba zachorowań na Covid-19 wzrośnie do końca miesiąca do około 15 tys., a pandemia będzie trwała przez wiele miesięcy.
Varadkar dodał, że około 100 tys. osób - mniej więcej 5 proc. zatrudnionych Irlandczyków - może stracić pracę w ciągu najbliższych kilku tygodni. Wyraził też przekonanie, że banki będą wyrozumiałe dla posiadaczy kredytów hipotecznych, którzy stracą pracę i zaoferują im jakieś rozwiązanie.
Czytaj więcej:
Irlandia spodziewa się 15 tys. zakażeń do końca miesiąca
AdsByGoogle - In-Feed slot=4906192224
Zone type:d<== ==>place:d1<===
Webmaster: ZonePlace=d1; dzial=wiadomosci; Stan delivery
Zone type:e-desktop<== ==>place:e1-desktop<===
Webmaster: ZonePlace=e1-desktop; dzial=wiadomosci; Stan delivery
Zone type:d<== ==>place:d2<===
Webmaster: ZonePlace=d2; dzial=wiadomosci; Stan delivery
Zone type:d<== ==>place:d3<===
Webmaster: ZonePlace=d3; dzial=wiadomosci; Stan delivery
Zone type:d<== ==>place:d4<===
Webmaster: ZonePlace=d4; dzial=wiadomosci; Stan delivery