Menu
Zone type:ab<== ==>place:ab<===
Webmaster: ZonePlace=ab; dzial=wiadomosci; Stan delivery
Ireland: The highest number of deaths and infections so far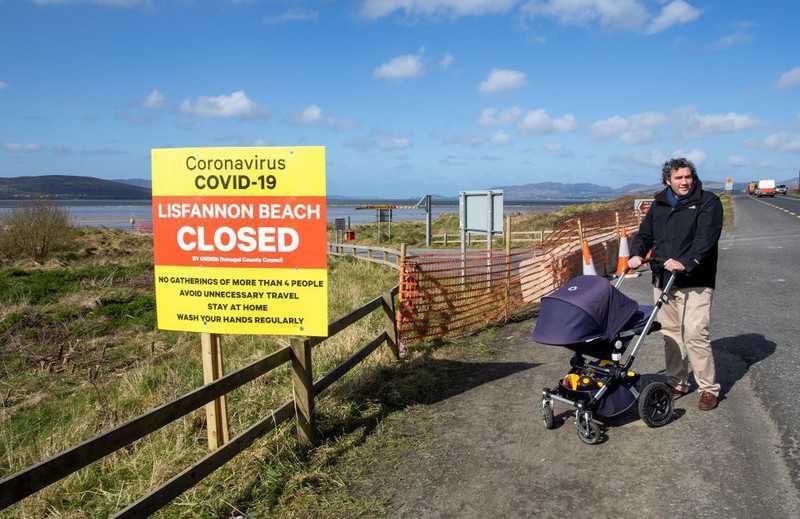 Another 22 people died in Ireland due to coronavirus, resulting in 120 deaths in the country, the country's health ministry said last night. This is the largest daily number of deaths since the outbreak of the epidemic.
Zone type:video<== ==>place:video<===
Webmaster: ZonePlace=video; dzial=wiadomosci; Stan delivery
Zone type:e-mobile<== ==>place:e1-mobile<===
Webmaster: ZonePlace=e1-mobile; dzial=wiadomosci; Stan delivery
News available in Polish
Po dwóch dniach, w których dobowy bilans zmarłych się zmniejszał, w piątek ponownie wzrósł i po raz pierwszy przekroczył 20.
Rekordowa jest także liczba nowo wykrytych zakażeń - zwiększyła się ona o 424 i łącznie jest ich już 4273. To drugi dzień z rzędu, gdy liczba nowych przypadków rośnie o ponad 400.
Jak podało ministerstwo zdrowia, 96 spośród 120 zmarłych dotychczas osób miało choroby współistniejące. Mediana wieku zmarłych to 82 lata.
Poinformowano również, że ponad jedna czwarta wszystkich zakażonych to pracownicy służby zdrowia.
W czwartek p.o. premiera Irlandii Leo Varadkar mówił, że aby powstrzymać rozprzestrzenianie się epidemii, konieczne jest spowolnienie przyrostu nowych przypadków z obecnych ok. 10 proc. dziennie do 5 proc.
Czytaj więcej:
W Irlandii 85 zgonów i 3 447 zakażeń koronawirusem
AdsByGoogle - In-Feed slot=4906192224
Zone type:d<== ==>place:d1<===
Webmaster: ZonePlace=d1; dzial=wiadomosci; Stan delivery
Zone type:e-desktop<== ==>place:e1-desktop<===
Webmaster: ZonePlace=e1-desktop; dzial=wiadomosci; Stan delivery
Zone type:d<== ==>place:d2<===
Webmaster: ZonePlace=d2; dzial=wiadomosci; Stan delivery
Zone type:d<== ==>place:d3<===
Webmaster: ZonePlace=d3; dzial=wiadomosci; Stan delivery
Zone type:d<== ==>place:d4<===
Webmaster: ZonePlace=d4; dzial=wiadomosci; Stan delivery