Menu
Zone type:ab<== ==>place:ab<===
Webmaster: ZonePlace=ab; dzial=wiadomosci; Stan delivery
The intruder who got into the area of Windsor Castle announced the killing of the queen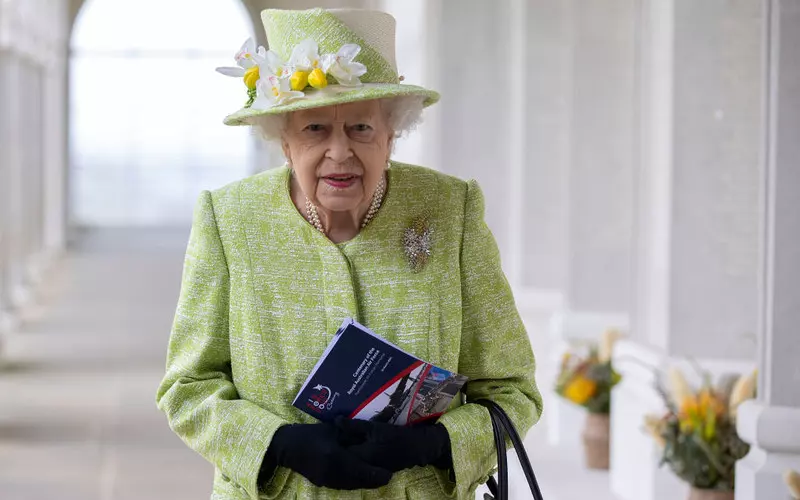 London police are investigating a video in which a 19-year-old, who entered Windsor Castle with a crossbow on Saturday, announces the killing of Queen Elizabeth II, the BBC news service reports.
Zone type:video<== ==>place:video<===
Webmaster: ZonePlace=video; dzial=wiadomosci; Stan delivery
Zone type:e-mobile<== ==>place:e1-mobile<===
Webmaster: ZonePlace=e1-mobile; dzial=wiadomosci; Stan delivery
News available in Polish
Na nagraniu, które opublikował brytyjski dziennik "The Sun", widać zamaskowaną osobę w nałożonym na głowę kapturze, która trzyma w rękach kuszę i mówi do kamery, że chce "zabić królową" w ramach "misji odwetowej" za tzw. masakrę Amritsarz w 1919 r. (kiedy to brytyjskie wojska kolonialne otworzyły ogień do nieuzbrojonych demonstrantów w regionie Pendżab, zabijając 379 osób - przyp.red.).
W sobotę ok. 8:30 rano policja aresztowała 19-letniego mężczyznę uzbrojonego w koszę, który sforsował ogrodzenie otaczające teren zamku. Zmierzał w kierunku prywatnych komnat królowej, ale został ujęty przez policję, gdy znajdował się w odległości ok. 500 m od murów zamku.
Do zdarzenia doszło, gdy na zamku przebywała królowa Elżbieta II wraz z m.in. księciem Karolem i jego małżonką.
W tej chwili wiadomo już, że 19-latek nazywa się Jaswant Singh Chail, pochodzi z Southampton i obecnie przechodzi w areszcie badania psychiatryczne.
Ojciec napastnika oznajmił dziennikarzom MailOnline, że coś z synem "poszło strasznie nie tak" i sam próbuje zrozumieć co. "Nie mieliśmy okazji z nim porozmawiać, ale staramy się zapewnić mu pomoc, której potrzebuje. Przeżywamy trudny czas. Staramy się rozwiązać ten problem i nie jest to łatwe" - stwierdził.
Czytaj więcej:
Uzbrojony mężczyzna wtargnął na teren zamku w Windsorze
AdsByGoogle - In-Feed slot=4906192224
Zone type:d<== ==>place:d1<===
Webmaster: ZonePlace=d1; dzial=wiadomosci; Stan delivery
Zone type:e-desktop<== ==>place:e1-desktop<===
Webmaster: ZonePlace=e1-desktop; dzial=wiadomosci; Stan delivery
Zone type:d<== ==>place:d2<===
Webmaster: ZonePlace=d2; dzial=wiadomosci; Stan delivery
Zone type:d<== ==>place:d3<===
Webmaster: ZonePlace=d3; dzial=wiadomosci; Stan delivery
Zone type:d<== ==>place:d4<===
Webmaster: ZonePlace=d4; dzial=wiadomosci; Stan delivery