Menu
Zone type:ab<== ==>place:ab<===
Webmaster: ZonePlace=ab; dzial=wiadomosci; Stan delivery
Netherlands: Quarantine from June after arrival from high-risk country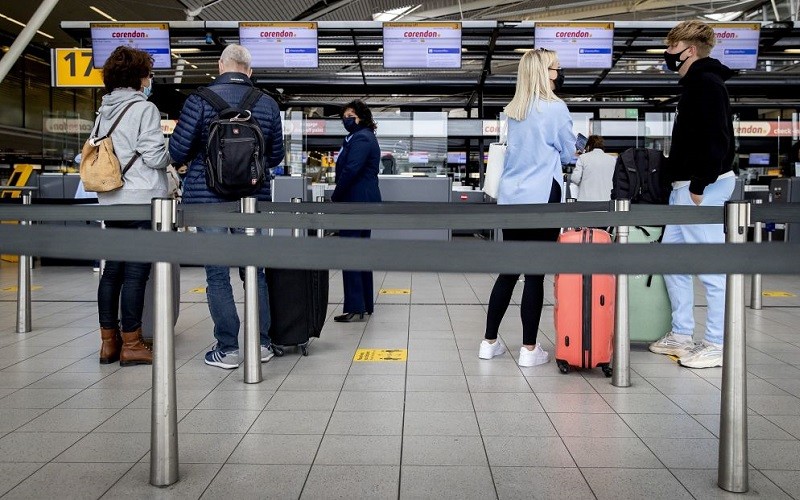 The Dutch Senate yesterday approved the introduction of a mandatory 10-day quarantine upon arrival in the Netherlands from high-risk countries. It will apply from June 1.
Zone type:video<== ==>place:video<===
Webmaster: ZonePlace=video; dzial=wiadomosci; Stan delivery
Zone type:e-mobile<== ==>place:e1-mobile<===
Webmaster: ZonePlace=e1-mobile; dzial=wiadomosci; Stan delivery
News available in Polish
Obowiązkowa kwarantanna została zaakceptowana przez obie izby parlamentu. Podróżni przybywający do Niderlandów z krajów o wysokim ryzyku zarażenia Covid-19, niezależnie od formy transportu, będą musieli odbyć 10-dniową kwarantannę.
Będzie ona mogła być skrócona do pięciu dni, jeżeli uzyska się negatywny wynik testu na obecność koronawirusa.
Dzisiaj holenderskie Ministerstwo Zdrowia podało listę krajów, z których podróżni będą musieli poddać się obowiązkowi kwarantanny. Nie ma na niej Polski i Wielkiej Brytanii.
Jeżeli jednak w ciągu 10 dni przed przyjazdem do Holandii byliśmy na Litwie, Cyprze lub w Szwecji, kwarantanna będzie obowiązkowa. Dotyczy to prawie wszystkich pozaeuropejskich krajów z wyjątkiem Australii, Izraela czy USA.
Przestrzeganie kwarantanny będzie sprawdzane m.in. przez policję. Za złamanie obowiązku będzie groziła grzywna w wysokości 435 euro.
Czytaj więcej:
Holandia wprowadza nowy paszport szczepień
Hiszpania od poniedziałku otwarta na zaszczepionych turystów z zagranicy - w tym z UK
Wielka Brytania "strefą mutowania koronawirusa"?
Anglia: Rząd będzie wspierał mieszkańców w samoizolacji
Francja wprowadzi obowiązkową kwarantannę dla podróżnych z UK
AdsByGoogle - In-Feed slot=4906192224
Zone type:d<== ==>place:d1<===
Webmaster: ZonePlace=d1; dzial=wiadomosci; Stan delivery
Zone type:e-desktop<== ==>place:e1-desktop<===
Webmaster: ZonePlace=e1-desktop; dzial=wiadomosci; Stan delivery
Zone type:d<== ==>place:d2<===
Webmaster: ZonePlace=d2; dzial=wiadomosci; Stan delivery
Zone type:d<== ==>place:d3<===
Webmaster: ZonePlace=d3; dzial=wiadomosci; Stan delivery
Zone type:d<== ==>place:d4<===
Webmaster: ZonePlace=d4; dzial=wiadomosci; Stan delivery