Menu
Zone type:ab<== ==>place:ab<===
Webmaster: ZonePlace=ab; dzial=wiadomosci; Stan delivery
Germany: All students should return to school in March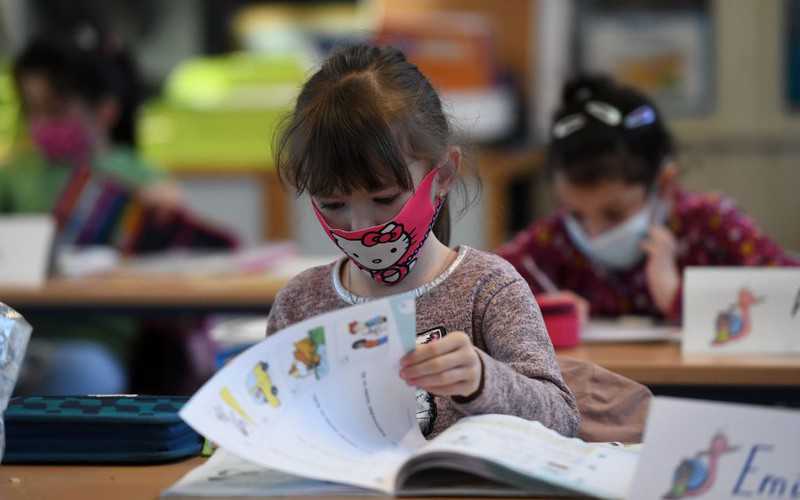 According to the chair of the conference of education ministers Britty Ernst, all students should be able to return to school in March. 'We cannot wait more weeks. The closure of schools has too high a social price,' Ernst emphasized in an interview with RND.
Zone type:video<== ==>place:video<===
Webmaster: ZonePlace=video; dzial=wiadomosci; Stan delivery
Zone type:e-mobile<== ==>place:e1-mobile<===
Webmaster: ZonePlace=e1-mobile; dzial=wiadomosci; Stan delivery
News available in Polish
Dzieci i młodzież bardzo ucierpiały przez ograniczenia kontaktów - nie tylko z powodu gorszych możliwości edukacyjnych, ale także psychologicznych. "To nie powinno pozostawiać nas obojętnymi" - podkreśliła Ernst.
"Dla mnie jest jasne, że musimy otworzyć nie tylko szkoły podstawowe, ale także musimy przynajmniej przejść na nauczanie hybrydowe w szkołach średnich" - dodała.
W połowie grudnia zdecydowano o wprowadzeniu twardego lockdownu w Niemczech, zamknięto wówczas wszystkie szkoły.
W lutym podczas wirtualnego spotkania kanclerz Angeli Merkel z premierami krajów związkowych zdecydowano, że nie będzie ogólnokrajowych jednolitych przepisów dotyczących otwierania szkół.
Angela Merkel i szefowie rządów krajowych zgodzili się jednak, że same landy zdecydują o otwieraniu placówek oświatowych "w ramach swojej suwerenności kulturowej".
Czytaj więcej:
Anglia: £700 mln na nadrabianie zaległości w nauce
Anglia: Bezpłatne szybkie testy na koronawirusa dla rodzin uczniów
Brytyjskie szkoły: Dzieci bez masek mają być sadzane z tyłu klasy. "To apartheid"
Niemcy: Sieć Aldi wprowadza tanie testy na koronawirusa
AdsByGoogle - In-Feed slot=4906192224
Zone type:d<== ==>place:d1<===
Webmaster: ZonePlace=d1; dzial=wiadomosci; Stan delivery
Zone type:e-desktop<== ==>place:e1-desktop<===
Webmaster: ZonePlace=e1-desktop; dzial=wiadomosci; Stan delivery
Zone type:d<== ==>place:d2<===
Webmaster: ZonePlace=d2; dzial=wiadomosci; Stan delivery
Zone type:d<== ==>place:d3<===
Webmaster: ZonePlace=d3; dzial=wiadomosci; Stan delivery
Zone type:d<== ==>place:d4<===
Webmaster: ZonePlace=d4; dzial=wiadomosci; Stan delivery