Menu
Zone type:ab<== ==>place:ab<===
Webmaster: ZonePlace=ab; dzial=wiadomosci; Stan delivery
Federer Withdraws From Toronto & Cincinnati Due To Injury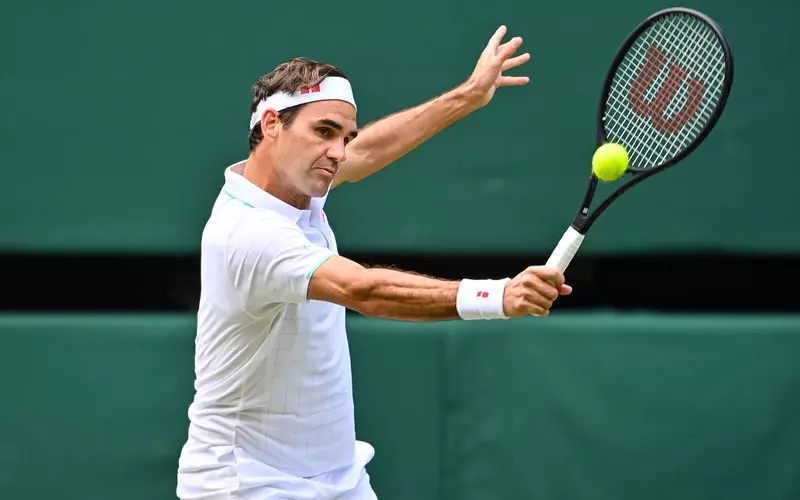 Former World No. 1 Roger Federer has withdrawn from the National Bank Open Presented by Rogers in Toronto and the Western & Southern Open in Cincinnati due to a knee injury, the ATP Masters 1000 tournaments announced Thursday.
Zone type:video<== ==>place:video<===
Webmaster: ZonePlace=video; dzial=wiadomosci; Stan delivery
Zone type:e-mobile<== ==>place:e1-mobile<===
Webmaster: ZonePlace=e1-mobile; dzial=wiadomosci; Stan delivery
News available in Polish
Słynny tenisista, zwycięzca 20 turniejów wielkoszlemowych, który 8 sierpnia skończy 40 lat, wystąpił w tym roku tylko w pięciu turniejach.
Na kortach Wimbledonu Federer dotarł w lipcu do ćwierćfinału, gdzie przegrał w trzech setach z Hubertem Hurkaczem. Następnie wycofał się z igrzysk olimpijskich w Tokio z powodu problemów z kolanem.
Turniej w Toronto rozpocznie się 9 sierpnia, a impreza w Cincinnati wystartuje tydzień później.
Organizatorzy poinformowali, że w Toronto nie wystąpi również mistrz olimpijski z Tokio Niemiec Alexander Zverev, aby odpocząć przed kolejnymi wydarzeniami sezonu.
Czytaj więcej:
Federer nie jedzie do Tokio. "Jestem niesamowicie zawiedziony"
Pamiątki Rogera Federera sprzedane za prawie 4 mln euro
Organizatorzy US Open: Osaka, Djokovic, Nadal i Federer na starcie
AdsByGoogle - In-Feed slot=4906192224
Zone type:d<== ==>place:d1<===
Webmaster: ZonePlace=d1; dzial=wiadomosci; Stan delivery
Zone type:e-desktop<== ==>place:e1-desktop<===
Webmaster: ZonePlace=e1-desktop; dzial=wiadomosci; Stan delivery
Zone type:d<== ==>place:d2<===
Webmaster: ZonePlace=d2; dzial=wiadomosci; Stan delivery
Zone type:d<== ==>place:d3<===
Webmaster: ZonePlace=d3; dzial=wiadomosci; Stan delivery
Zone type:d<== ==>place:d4<===
Webmaster: ZonePlace=d4; dzial=wiadomosci; Stan delivery