Menu
Zone type:ab<== ==>place:ab<===
Webmaster: ZonePlace=ab; dzial=wiadomosci; Stan delivery
Euro 2020: Decision on capacities for host cities 'delayed until Friday'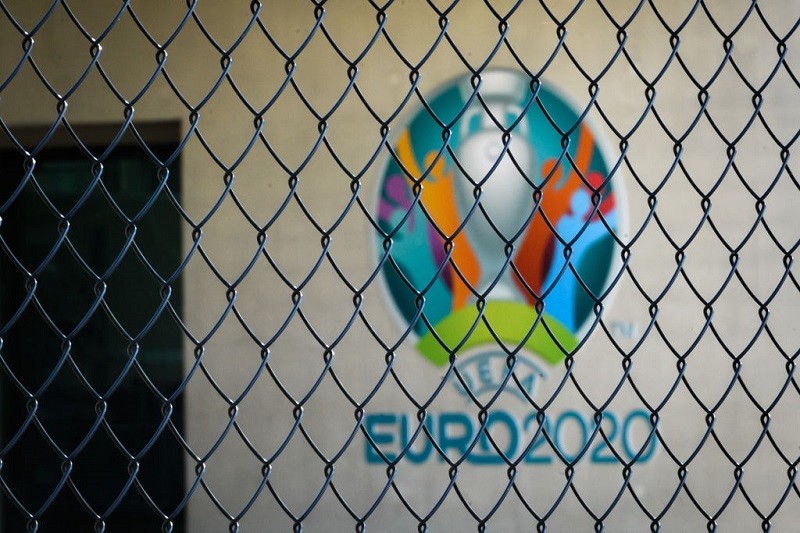 A decision on Euro 2020 host cities has been postponed until Friday, Sky Sports News has been told, with UEFA expected to confirm that later on Monday.
Zone type:video<== ==>place:video<===
Webmaster: ZonePlace=video; dzial=wiadomosci; Stan delivery
Zone type:e-mobile<== ==>place:e1-mobile<===
Webmaster: ZonePlace=e1-mobile; dzial=wiadomosci; Stan delivery
News available in Polish
"Przełożyliśmy te decyzje na piątek, bo chcemy wyjaśnić jeszcze niektóre kwestie dotyczące miejsc, które mogą zostać wykreślone. Komitet Wykonawczy podejmie decyzję w piątek na wideokonferencji" - oświadczył Ceferin.
Wczoraj rozpoczął się dwudniowy Kongres UEFA w szwajcarskim Montreux, ale na najbardziej wyczekiwaną decyzję związaną z mistrzostwami Starego Kontynentu trzeba jeszcze poczekać.
Turniej został przełożony z ubiegłego roku na bieżący z powodu pandemii COVID-19. Jego gospodarzami miało być 12 miast, ale wiele wskazuje na to, że ta liczba będzie mniejsza. W miarę pewny status mają: Rzym, Londyn, Amsterdam, Baku, Bukareszt, Budapeszt, Kopenhaga i Sankt Petersburg, nie wiadomo natomiast, jak będzie z Monachium, Glasgow, Dublinem i Bilbao. W tych dwóch ostatnich miastach ma rywalizować reprezentacja Polski.
Problemem są ograniczenia związane z pandemią. Irlandia oraz Kraj Basków zapowiedziały już oficjalnie, że nie mogą dać gwarancji, iż na spotkania Euro zostaną wpuszczeni kibice. To natomiast jest warunkiem sine qua non, jaki stawia UEFA.
Mistrzostwa mają zostać rozegrane od 11 czerwca (mecz otwarcia w Rzymie) do 11 lipca (finał w Londynie).
Czytaj więcej:
Euro 2020: Mecze we Włoszech z kibicami
Euro 2020: Sewilla może być gospodarzem meczu Hiszpania - Polska
UEFA: Piłkarze grający w Superlidze będą wykluczeni z MŚ i ME
AdsByGoogle - In-Feed slot=4906192224
Zone type:d<== ==>place:d1<===
Webmaster: ZonePlace=d1; dzial=wiadomosci; Stan delivery
Zone type:e-desktop<== ==>place:e1-desktop<===
Webmaster: ZonePlace=e1-desktop; dzial=wiadomosci; Stan delivery
Zone type:d<== ==>place:d2<===
Webmaster: ZonePlace=d2; dzial=wiadomosci; Stan delivery
Zone type:d<== ==>place:d3<===
Webmaster: ZonePlace=d3; dzial=wiadomosci; Stan delivery
Zone type:d<== ==>place:d4<===
Webmaster: ZonePlace=d4; dzial=wiadomosci; Stan delivery