Menu
Zone type:ab<== ==>place:ab<===
Webmaster: ZonePlace=ab; dzial=wiadomosci; Stan delivery
"El Mundo": Messi's contract guarantees him 555 million euros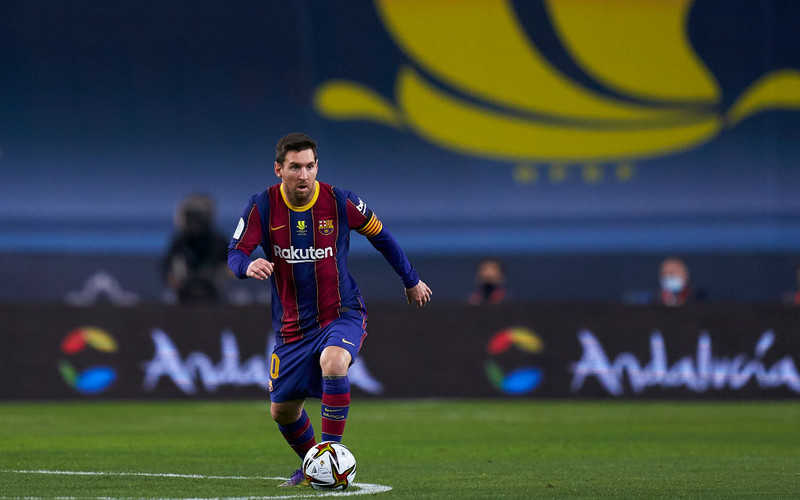 The Spanish newspaper El Mundo detailed Lionel Messi's contact with Barcelona, calling him 'the most expensive in the history of sport'. Journalists revealed that the footballer's contract amounts to EUR 555 million gross and is valid from the 2017/2018 season until June 30, 2021.
Zone type:video<== ==>place:video<===
Webmaster: ZonePlace=video; dzial=wiadomosci; Stan delivery
Zone type:e-mobile<== ==>place:e1-mobile<===
Webmaster: ZonePlace=e1-mobile; dzial=wiadomosci; Stan delivery
News available in Polish
Dokładna suma, którą dziennik nazywa "rujnującą Barcelonę", to 555 237 619 euro. Argentyńczyk ma zapewnione 138 mln stałego wynagrodzenia w sezonie (plus bonusy, zmienne itp.), ale też premie w wysokości 115,225 mln za zaakceptowanie nowego kontraktu i 77,93 mln za "lojalność" klubowi.
Jak wyliczono, po odliczeniu podatku, za czteroletni okres gry (2017-2021) Messi otrzyma ok. 297 mln euro.
Dokument parafowany przez argentyńskiego zawodnika, jak dotąd pilnie strzeżony, składa się z 30 stron.
Dodano, że 33-letni Messi ma już zagwarantowane 92 proc. pieniędzy (z zapisanych sum); umowa kończy się za pięć miesięcy.
Wiadomość o gigantycznych zarobkach Messiego ujrzały światło dziennie w momencie, gdy Barcelona boryka się z ogromnymi długami, przekraczającymi 1,1 miliard euro.
Niedawno podano, że wybory prezydenta Barcelony mają się odbyć 7 marca. Pierwotnie planowane były na 24 stycznia, ale termin zmieniono z powodu wzrostu zakażeń koronawirusem w Katalonii.
Czytaj więcej:
Messi zawieszony na dwa mecze za uderzenie zawodnika Athletic Bilbao
Liga hiszpańska: Wygrana Barcelony bez Messiego
Puchar Hiszpanii: Męczarnie Barcelony z drugoligowcem
AdsByGoogle - In-Feed slot=4906192224
Zone type:d<== ==>place:d1<===
Webmaster: ZonePlace=d1; dzial=wiadomosci; Stan delivery
Zone type:e-desktop<== ==>place:e1-desktop<===
Webmaster: ZonePlace=e1-desktop; dzial=wiadomosci; Stan delivery
Zone type:d<== ==>place:d2<===
Webmaster: ZonePlace=d2; dzial=wiadomosci; Stan delivery
Zone type:d<== ==>place:d3<===
Webmaster: ZonePlace=d3; dzial=wiadomosci; Stan delivery
Zone type:d<== ==>place:d4<===
Webmaster: ZonePlace=d4; dzial=wiadomosci; Stan delivery