Menu
Zone type:ab<== ==>place:ab<===
Webmaster: ZonePlace=ab; dzial=wiadomosci; Stan delivery
Delta 'should be renamed Johnson variant' after Boris 'let it spread through UK'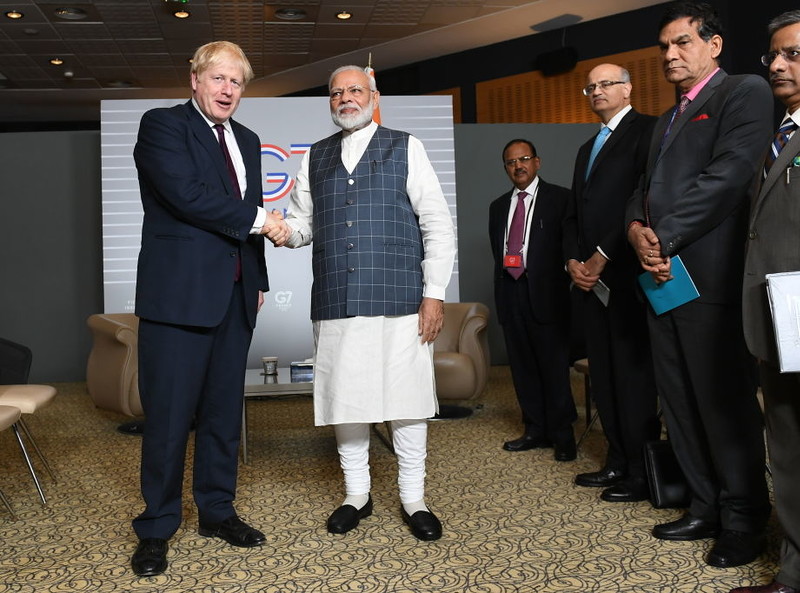 The Delta strain of coronavirus should be renamed the 'Johnson variant' because of the Prime Minister's 'lax' border measures, Labour has said.
Zone type:video<== ==>place:video<===
Webmaster: ZonePlace=video; dzial=wiadomosci; Stan delivery
Zone type:e-mobile<== ==>place:e1-mobile<===
Webmaster: ZonePlace=e1-mobile; dzial=wiadomosci; Stan delivery
News available in Polish
Partia Pracy obwinia Borisa Johnsona i zarzuca mu "niedbałość i niekompetencję". Jej zdaniem, to właśnie opieszałość premiera doprowadziła do sytuacji, w której wariant Delta stał się dominującym szczepem w kraju.
Nick Thomas-Symonds - szef brytyjskiego MSZ w gabinecie cieni - wskazał, że premier "odmawiał podejmowania trudnych decyzji" związanych z ochroną granic przed nowymi mutacjami.
Jak zauważają brytyjskie media, Partia Pracy od dawna domaga się zaostrzenia przepisów związanych z podróżami. Laburzyści wielokrotnie wskazywali, że opóźnienie w umieszczeniu Indii na czerwonej liście związane było wyłącznie z faktem, iż "premier chciał sobie zrobić zdjęcie z indyjskim przywódcą Narendrą Modim".
W swoim przemówieniu Thomas-Symonds podkreślił, że Wielka Brytania - będąc krajem wyspiarskim - powinna wykorzystać ten atut, podobnie jak zrobiły to Nowa Zelandia czy Australia.
Zwrócił uwagę, że tylko w dniach 2-23 kwietnia do Wielkiej Brytanii przybyło 20 tys. pasażerów z Indii, którzy mogli zostać zainfekowani wariantem Delta koronawirusa.
"Pakistan i Bangladesz zostały dodane na czerwoną listę 9 kwietnia. Ale premier czekał 14 dni na dodanie Indii. To były dwa tygodnie porażki i wszyscy ponosimy tego konsekwencje" - ocenił szef brytyjskiego MSZ w gabinecie cieni.
Czytaj więcej:
Nowe dane z UK: Katar i ból głowy objawami zakażenia wariantem Delta
Johnson potwierdził: "Zniesienie restrykcji w Anglii opóźnione o 4 tygodnie"
"The Guardian": Wariant Delta jest już w 74 krajach i wciąż się rozprzestrzenia
AdsByGoogle - In-Feed slot=4906192224
Zone type:d<== ==>place:d1<===
Webmaster: ZonePlace=d1; dzial=wiadomosci; Stan delivery
Zone type:e-desktop<== ==>place:e1-desktop<===
Webmaster: ZonePlace=e1-desktop; dzial=wiadomosci; Stan delivery
Zone type:d<== ==>place:d2<===
Webmaster: ZonePlace=d2; dzial=wiadomosci; Stan delivery
Zone type:d<== ==>place:d3<===
Webmaster: ZonePlace=d3; dzial=wiadomosci; Stan delivery
Zone type:d<== ==>place:d4<===
Webmaster: ZonePlace=d4; dzial=wiadomosci; Stan delivery