Menu
Zone type:ab<== ==>place:ab<===
Webmaster: ZonePlace=ab; dzial=wiadomosci; Stan delivery
China closes its Everest base camp to tourists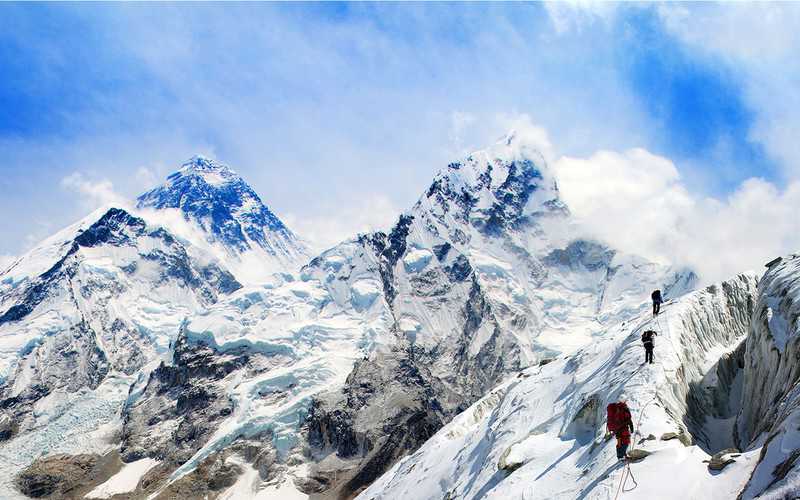 China has closed the base camp on its side of Mount Everest to visitors who don't have climbing permits. Authorities have resorted to the unusual move to deal with the mounting waste problem at the site.
Zone type:video<== ==>place:video<===
Webmaster: ZonePlace=video; dzial=wiadomosci; Stan delivery
Zone type:e-mobile<== ==>place:e1-mobile<===
Webmaster: ZonePlace=e1-mobile; dzial=wiadomosci; Stan delivery
News available in Polish
Najwyższy szczyt Ziemi (8 848 m) jest dostępny w Chinach od północnej strony, a w Nepalu od południowej. Ta ostatnia trasa jest tradycyjnie najczęściej używana i obecnie nie podlega zakazowi, chociaż niektóre grupy odwołują swój przyjazd.
Kilka agencji alpinistycznych przekazało AFP informację, iż chińskie władze zamknęły trasę na szczyt. Podkreślono, że to "odpowiedzialna decyzja". Sezon wiosenny, najbardziej sprzyjający wspinaczce, odbywa się w kwietniu i maju.
Epidemia zapalenia płuc wywoływanego przez nowy rodzaj koronawirusa wybuchła w grudniu w Wuhan w środkowych Chinach. Według oficjalnych danych, potwierdzono dotychczas ponad 126 tys. przypadków zakażenia i ok. 4,6 tys. zgonów spowodowanych wirusem.
AdsByGoogle - In-Feed slot=4906192224
Zone type:d<== ==>place:d1<===
Webmaster: ZonePlace=d1; dzial=wiadomosci; Stan delivery
Zone type:e-desktop<== ==>place:e1-desktop<===
Webmaster: ZonePlace=e1-desktop; dzial=wiadomosci; Stan delivery
Zone type:d<== ==>place:d2<===
Webmaster: ZonePlace=d2; dzial=wiadomosci; Stan delivery
Zone type:d<== ==>place:d3<===
Webmaster: ZonePlace=d3; dzial=wiadomosci; Stan delivery
Zone type:d<== ==>place:d4<===
Webmaster: ZonePlace=d4; dzial=wiadomosci; Stan delivery