Menu
Zone type:ab<== ==>place:ab<===
Webmaster: ZonePlace=ab; dzial=wiadomosci; Stan delivery
Changes in the UK government. A Department for Energy Security and Net Zero has been created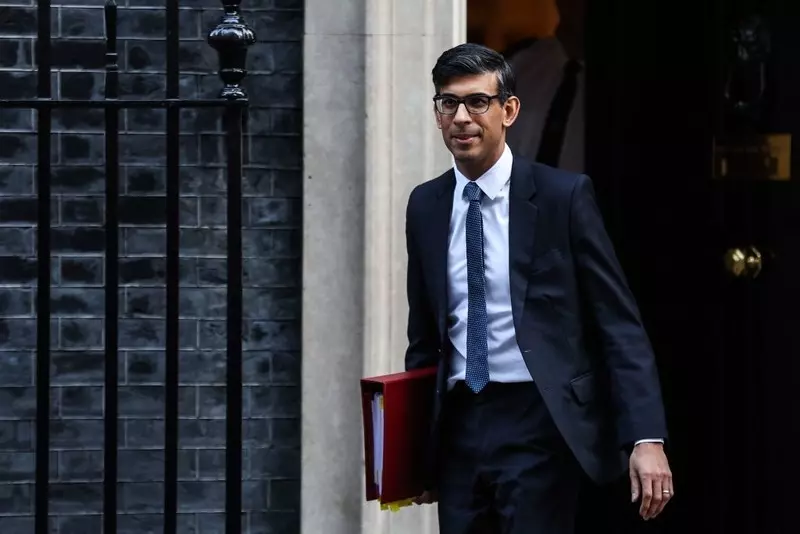 British Prime Minister Rishi Sunak today made the first reconstruction of his government - just on its 105th day. The most significant change is the splitting off of Business, Energy and Industrial Strategy Department into a separate Department for Energy Security and Net Zero.
Zone type:video<== ==>place:video<===
Webmaster: ZonePlace=video; dzial=wiadomosci; Stan delivery
Zone type:e-mobile<== ==>place:e1-mobile<===
Webmaster: ZonePlace=e1-mobile; dzial=wiadomosci; Stan delivery
News available in Polish
Nowym ministerstwem, które odpowiedzialne będzie też za plan osiągnięcia zerowej emisji netto gazów cieplarnianych, pokieruje dotychczasowy minister biznesu i energii Grant Shapps.
Pozostałą część resortu połączono z ministerstwem handlu międzynarodowego, a na czele stanie nowego ministerstwa biznesu i handlu stanie Kemi Badenoch.
The Department for Energy Security and Net Zero will focus on giving the UK cheaper, cleaner, more secure sources of energy – cutting bills, cutting emissions, and cutting our dependence on international energy supplies, like those of Putin's Russia. https://t.co/6rtAhka44f

— Rishi Sunak (@RishiSunak) February 7, 2023
Stworzone zostało nowe ministerstwo nauki, innowacji i technologii, które przejęło część kompetencji dotychczasowego resortu cyfryzacji, kultury, mediów i sportu, zaś ten stał się ministerstwem kultury, mediów i sportu. Obydwoma resortami pokierują kobiety - odpowiednio Michelle Donelan i Lucy Frazer.
Sunak ogłosił też, że przewodniczącym Partii Konserwatywnej, w miejsce zwolnionego w poprzedni weekend za złamanie kodeksu ministerialnego Nadhima Zahawiego, będzie Greg Hands, który do tej pory był wiceministrem handlu międzynarodowego.
W brytyjskim systemie przewodniczący zajmuje się zarządzaniem administracyjno-organizacyjnym, a na czele partii stoi lider i to on wyznacza polityczny kierunek.
Prime Minister Rishi Sunak has appointed Grant Shapps as the new energy and net zero secretary in a shake-up of government departments.https://t.co/ZDYHmrb6fp

— BBC Three Counties Radio (@BBC3CR) February 7, 2023
Jak zwracają uwagę brytyjskie media, rekonstrukcja nie dotknęła wicepremiera i ministra sprawiedliwości Dominica Raaba, choć ze względu na nasilające się doniesienia o zastraszaniu przez niego podwładnych, staje się on coraz większym obciążeniem dla Sunaka i brak reakcji jest już wytykany premierowi.
Czytaj więcej:
100 dni premiera Sunaka. Więcej wątpliwości niż sukcesów
Liz Truss: Nigdy nie dano mi realnej szansy na wprowadzenie obniżek podatków
Zmiany w systemie brytyjskich kolei. Bilety na podróż w dwie strony mają zostać zlikwidowane
Liz Truss: Nie zamierzam zabiegać o powrót na stanowisko premiera
AdsByGoogle - In-Feed slot=4906192224
Zone type:d<== ==>place:d1<===
Webmaster: ZonePlace=d1; dzial=wiadomosci; Stan delivery
Zone type:e-desktop<== ==>place:e1-desktop<===
Webmaster: ZonePlace=e1-desktop; dzial=wiadomosci; Stan delivery
Zone type:d<== ==>place:d2<===
Webmaster: ZonePlace=d2; dzial=wiadomosci; Stan delivery
Zone type:d<== ==>place:d3<===
Webmaster: ZonePlace=d3; dzial=wiadomosci; Stan delivery
Zone type:d<== ==>place:d4<===
Webmaster: ZonePlace=d4; dzial=wiadomosci; Stan delivery