Menu
Zone type:ab<== ==>place:ab<===
Webmaster: ZonePlace=ab; dzial=wiadomosci; Stan delivery
Buffon leaves Juventus, but does not retire from football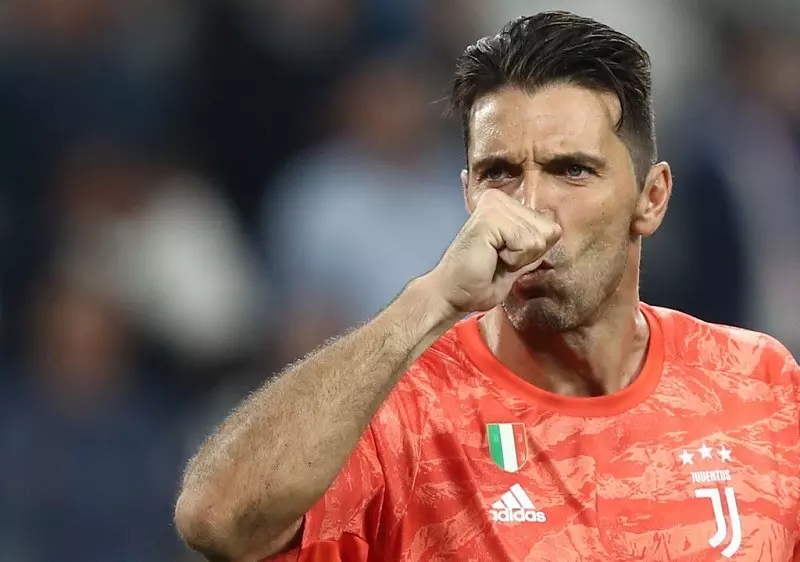 Gianluigi Buffon will leave Juventus at the end of the 2020-21 season, but at 43 he is still not thinking about retirement and wants to play one more year in an elite team in world football. The former player of the Italy selection Contract ends on June 30 in Serie A.
Zone type:video<== ==>place:video<===
Webmaster: ZonePlace=video; dzial=wiadomosci; Stan delivery
Zone type:e-mobile<== ==>place:e1-mobile<===
Webmaster: ZonePlace=e1-mobile; dzial=wiadomosci; Stan delivery
News available in Polish
Kontrakt Buffona z turyńczykami obowiązuje do końca czerwca. W tym klubie występował nieprzerwanie od 2001 do 2018 roku, później przeniósł się do Paris Saint-Germaina, a w 2019 powrócił do "Starej Damy".
"Moja przyszłość jest jasna. W tym roku definitywnie zakończę długą i piękną przygodę z Juventusem. Albo zakończę karierę, albo znajdę coś, co mnie zmotywuje. W Juve dawałem i dostawałem wszystko. Zakończył się pewien cykl i to jest właściwy czas, aby się pożegnać" - przyznał Włoch na antenie telewizji beIN Sports.
Uważany za jednego z najlepszych bramkarzy w historii Buffon jest 10-krotnym mistrzem Włoch, zdobywcą czterech Pucharów Italii, a także mistrzem świata z 2006 roku.
Od momentu powrotu z PSG w barwach turyńczyków nie grał za wiele, ponieważ podstawowym bramkarzem Juventusu jest Szczęsny.
W tym sezonie zakończyła się dominacja "Starej Damy" w Serie A. Tytuł zdobył Inter Mediolan, a licznik kolejnych "scudetto" Juventusu zatrzymał się na dziewięciu.
Turyńczycy zajmują piąte miejsce w tabeli i mają jeszcze trzy kolejki, aby poprawić lokatę i awansować do kolejnej edycji Ligi Mistrzów. Z kolei 19 maja zagrają z Atalantą Bergamo w finale Pucharu Włoch.
Czytaj więcej:
Liga włoska: Inter blisko tytułu. Juventus bez Szczęsnego, ale z wygraną
Superliga: Juventus dostał ultimatum. Może zostać wyrzucony z Serie A
AdsByGoogle - In-Feed slot=4906192224
Zone type:d<== ==>place:d1<===
Webmaster: ZonePlace=d1; dzial=wiadomosci; Stan delivery
Zone type:e-desktop<== ==>place:e1-desktop<===
Webmaster: ZonePlace=e1-desktop; dzial=wiadomosci; Stan delivery
Zone type:d<== ==>place:d2<===
Webmaster: ZonePlace=d2; dzial=wiadomosci; Stan delivery
Zone type:d<== ==>place:d3<===
Webmaster: ZonePlace=d3; dzial=wiadomosci; Stan delivery
Zone type:d<== ==>place:d4<===
Webmaster: ZonePlace=d4; dzial=wiadomosci; Stan delivery