Menu
Zone type:ab<== ==>place:ab<===
Webmaster: ZonePlace=ab; dzial=wiadomosci; Stan delivery
Michael Gove calls 5G coronavirus conspiracy theories 'dangerous nonsense'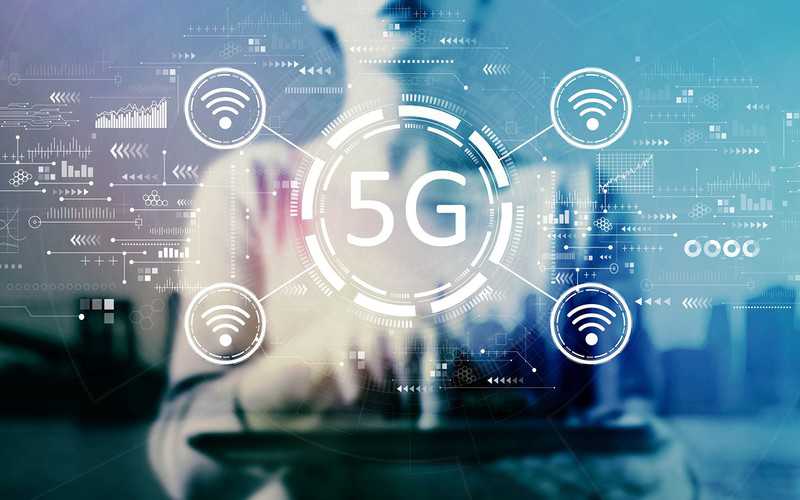 Conspiracy theories linking 5G masts with the spread of coronavirus have been branded 'dangerous nonsense' and 'the worst kind of fake news'.
Zone type:video<== ==>place:video<===
Webmaster: ZonePlace=video; dzial=wiadomosci; Stan delivery
Zone type:e-mobile<== ==>place:e1-mobile<===
Webmaster: ZonePlace=e1-mobile; dzial=wiadomosci; Stan delivery
News available in Polish
Gove skomentował sprawę spiskowych teorii podczas konferencji prasowej nt. stanu epidemii koronawirusa. Rozsiewane w internecie plotki zyskały rozgłos po tym, jak w kilku miejscach kraju podpalone zostały maszty telekomunikacyjne.
"To po prostu nonsens, niebezpieczny, fałszywy nonsens" - stwierdził polityk. Wsparł go w tym medyczny dyrektor Narodowej Służby Zdrowia (NHS) w Anglii Stephen Powls, który określił teorie o roli sieci 5G w rozprzestrzenianiu wirusa jako "najgorszy rodzaj fake newsa".
UK Mobile, grupa reprezentująca brytyjskich operatorów sieci komórkowej, wydała wcześniej oświadczenie mówiące o grupach ludzi "nękających pracowników firm i grożących zniszczeniem infrastruktury".
Teorie mówiące o tym, że Covid-19 jest w rzeczywistości wynikiem promieniowania wysyłanego przez instalacje 5G, lub że mają one rolę w rozsiewaniu wirusa zyskały w ostatnich tygodniach dużą popularność w mediach społecznościowych.
Swoje teorie na ten temat snuli także celebryci,tacy jak aktor Woody Harrelson. Eksperci od początku przekonują jednak, że plotki te nie mają sensu i związku z rzeczywistością.
Czytaj więcej:
Rząd UK zgodził się na udział Huawei w budowie sieci 5G. USA zawiedzione
Izba Gmin: Huawei bez dodatkowych ograniczeń w brytyjskiej sieci 5G
UK: "Zostańcie w domu w ten weekend. To nie prośba"
UK: Kolejne 708 osób zmarło z powodu koronawirusa, łącznie 4 313
AdsByGoogle - In-Feed slot=4906192224
Zone type:d<== ==>place:d1<===
Webmaster: ZonePlace=d1; dzial=wiadomosci; Stan delivery
Zone type:e-desktop<== ==>place:e1-desktop<===
Webmaster: ZonePlace=e1-desktop; dzial=wiadomosci; Stan delivery
Zone type:d<== ==>place:d2<===
Webmaster: ZonePlace=d2; dzial=wiadomosci; Stan delivery
Zone type:d<== ==>place:d3<===
Webmaster: ZonePlace=d3; dzial=wiadomosci; Stan delivery
Zone type:d<== ==>place:d4<===
Webmaster: ZonePlace=d4; dzial=wiadomosci; Stan delivery