Menu
Zone type:ab<== ==>place:ab<===
Webmaster: ZonePlace=ab; dzial=wiadomosci; Stan delivery
Two-thirds of Britons to ignore Government advice on foreign holidays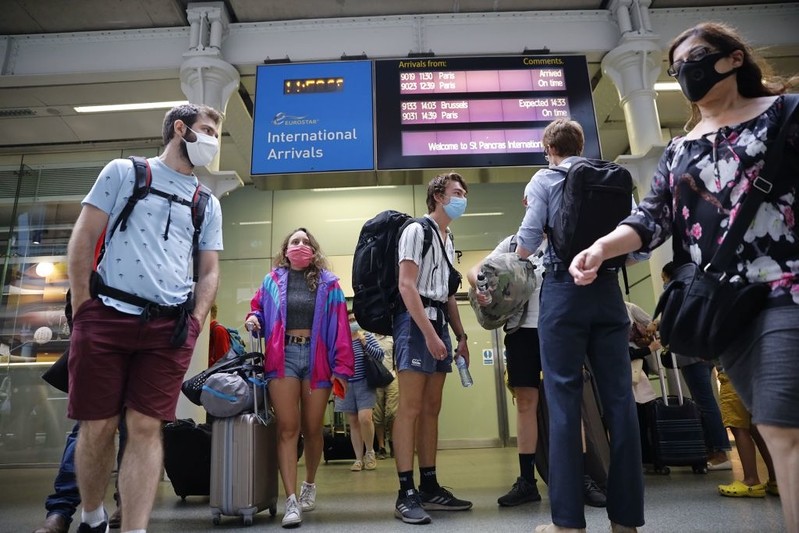 Two-thirds of Britons are planning trips abroad in the coming months despite Government advice, and will press ahead even if their destination doesn't turn green, according to new research.
Zone type:video<== ==>place:video<===
Webmaster: ZonePlace=video; dzial=wiadomosci; Stan delivery
Zone type:e-mobile<== ==>place:e1-mobile<===
Webmaster: ZonePlace=e1-mobile; dzial=wiadomosci; Stan delivery
News available in Polish
Z badania, na które powołuje się "The Telegraph" wynika, że jedna czwarta Brytyjczyków zarezerwowała już wczasy w kraju, który znajduje się obecnie na bursztynowej liście.
39 procent badanych stwierdziło, że musi "uciec z kraju" dla własnego zdrowia psychicznego. 27 procent osób przekazało z kolei, że są już w pełni zaszczepieni, wiec "nie ma powodu, aby nie lecieć".
Wyniki badania oznaczają, że większość ankietowanych jest skłonna do podjęcia się 10-dniowej kwarantanny po powrocie i wykonania - zgodnie z rządowymi wymogami - 3 testów.
Oddzielne badanie przeprowadzone przez grupę Project Screen wykazało z kolei, że co najmniej 16 milionów Brytyjczyków rozważa w tym roku zagraniczne wakacje, niezależnie od ostrzeżeń przed niepotrzebnymi podróżami.
Informacje o wynikach badań pojawiły się w czasie, gdy premier Boris Johnson i przebywający obecnie w UK prezydent USA Joe Biden zobowiazali się do ponownego umożliwienia podróży pomiędzy ich krajami.
Czytaj więcej:
Portugalia: Brytyjscy turyści zapłacą €100 kary, jeśli nie założą maski na plaży
Grecja to jeden z najpopularniejszych kierunków urlopowych. Gdzie nie będzie tłumów?
AdsByGoogle - In-Feed slot=4906192224
Zone type:d<== ==>place:d1<===
Webmaster: ZonePlace=d1; dzial=wiadomosci; Stan delivery
Zone type:e-desktop<== ==>place:e1-desktop<===
Webmaster: ZonePlace=e1-desktop; dzial=wiadomosci; Stan delivery
Zone type:d<== ==>place:d2<===
Webmaster: ZonePlace=d2; dzial=wiadomosci; Stan delivery
Zone type:d<== ==>place:d3<===
Webmaster: ZonePlace=d3; dzial=wiadomosci; Stan delivery
Zone type:d<== ==>place:d4<===
Webmaster: ZonePlace=d4; dzial=wiadomosci; Stan delivery