Menu
Zone type:ab<== ==>place:ab<===
Webmaster: ZonePlace=ab; dzial=wiadomosci; Stan delivery
Borussia Dortmund signed a contract with Modeste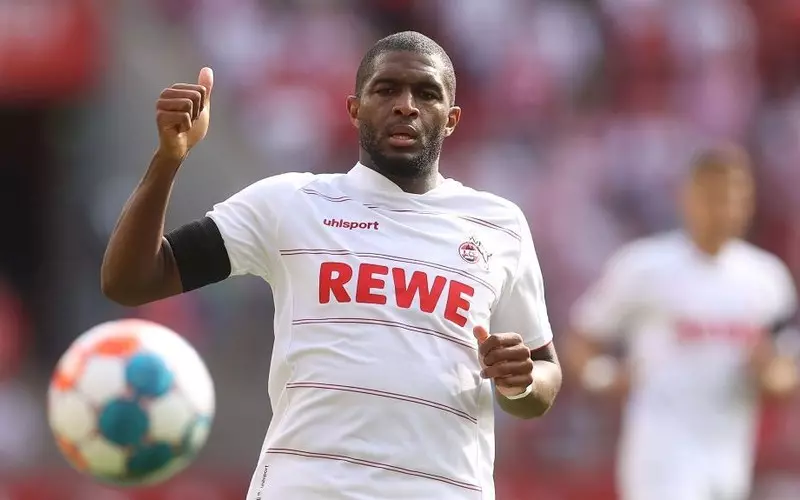 French forward Anthony Modeste, previously playing for FC Koeln, has signed a one-year contract with Borussia Dortmund, in which he is to replace the Ivorian Sebastien Haller, who is treating testicular cancer, the Bundesliga football club informed.
Zone type:video<== ==>place:video<===
Webmaster: ZonePlace=video; dzial=wiadomosci; Stan delivery
Zone type:e-mobile<== ==>place:e1-mobile<===
Webmaster: ZonePlace=e1-mobile; dzial=wiadomosci; Stan delivery
News available in Polish
Wysokości kontraktu nie ujawniono, ale według mediów Borussia zapłaciła klubowi z Kolonii pięć milionów euro.
Haller miał zastąpić w Borussii Norwega Erlinga Haalanda, który odszedł do Manchesteru City. W ubiegłym miesiącu u reprezentanta Wybrzeża Kości Słoniowej zdiagnozowano jednak nowotwór jąder. Przeszedł już operację, ale na boisko wróci za kilka miesięcy.
Wielu doświadczonych piłkarzy było branych pod uwagę, aby wzmocnić atak Borussii, m.in. Memphis Depay, Mauro Icardi, Edinson Cavani i Luis Suarez. Wybór padł na 34-letniego Modeste, który w poprzednim sezonie należał do najskuteczniejszych piłkarzy Bundesligi, zdobywając dla FC Koeln 20 bramek.
AdsByGoogle - In-Feed slot=4906192224
Zone type:d<== ==>place:d1<===
Webmaster: ZonePlace=d1; dzial=wiadomosci; Stan delivery
Zone type:e-desktop<== ==>place:e1-desktop<===
Webmaster: ZonePlace=e1-desktop; dzial=wiadomosci; Stan delivery
Zone type:d<== ==>place:d2<===
Webmaster: ZonePlace=d2; dzial=wiadomosci; Stan delivery
Zone type:d<== ==>place:d3<===
Webmaster: ZonePlace=d3; dzial=wiadomosci; Stan delivery
Zone type:d<== ==>place:d4<===
Webmaster: ZonePlace=d4; dzial=wiadomosci; Stan delivery