Menu
Zone type:ab<== ==>place:ab<===
Webmaster: ZonePlace=ab; dzial=wiadomosci; Stan delivery
Barcelona have 'accepted' to join new European Super League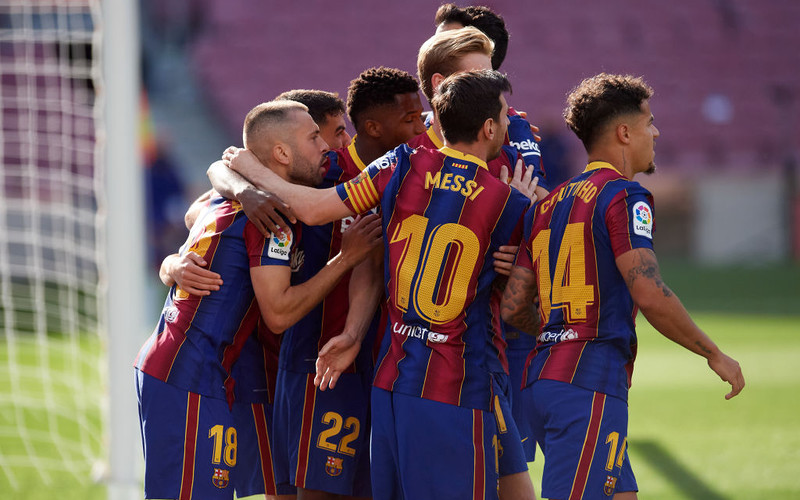 Barcelona have 'accepted' to become part of a new breakaway European super league, outgoing president Josep Maria Bartomeu has revealed. Bartomeu announced his shock resignation on Tuesday, following his public spat with Nou Camp icon Lionel Messi.
Zone type:video<== ==>place:video<===
Webmaster: ZonePlace=video; dzial=wiadomosci; Stan delivery
Zone type:e-mobile<== ==>place:e1-mobile<===
Webmaster: ZonePlace=e1-mobile; dzial=wiadomosci; Stan delivery
News available in Polish
"Mogę ogłosić bardzo dobre wieści. W poniedziałek Rada Dyrektorów zatwierdziła warunki uczestnictwa w przyszłej Europejskiej Superlidze, projekcie promowanym przez wielkie kluby" - poinformował Bartomeu.
W zeszłym tygodniu telewizja poinformowała, że został stworzony fundusz założycielski w wysokości sześciu miliardów dolarów. Pomysł stworzenia alternatywy dla Ligi Mistrzów mocno wspierany jest przez Liverpool i Manchester United. To właśnie angielskie kluby najbardziej chcą stworzenia nowych rozgrywek.
W odpowiedzi na słowa Bartomeu, prezes hiszpańskiej ekstraklasy Javier Tebas skomentował, że takie zachowanie prezesa Barcelony jest tylko przejawem jego ignorancji do przemysłu piłkarskiego, a plan stworzenia Europejskiej Superligi nazwał "słabą i wyimaginowaną konkurencją". "To smutny koniec dla prezesa z sukcesami i ostatnio wieloma błędami" - dodał.
Europejska Superliga ma ruszyć już w przyszłym sezonie. Wystąpić w niej mają kluby z Anglii, Francji, Włoch, Niemiec i Hiszpanii.
Czytaj więcej:
Prezes Barcelony Bartomeu podał się do dymisji
AdsByGoogle - In-Feed slot=4906192224
Zone type:d<== ==>place:d1<===
Webmaster: ZonePlace=d1; dzial=wiadomosci; Stan delivery
Zone type:e-desktop<== ==>place:e1-desktop<===
Webmaster: ZonePlace=e1-desktop; dzial=wiadomosci; Stan delivery
Zone type:d<== ==>place:d2<===
Webmaster: ZonePlace=d2; dzial=wiadomosci; Stan delivery
Zone type:d<== ==>place:d3<===
Webmaster: ZonePlace=d3; dzial=wiadomosci; Stan delivery
Zone type:d<== ==>place:d4<===
Webmaster: ZonePlace=d4; dzial=wiadomosci; Stan delivery