Menu
Zone type:ab<== ==>place:ab<===
Webmaster: ZonePlace=ab; dzial=wiadomosci; Stan delivery
A big star in Austrian ski jumping outside the national team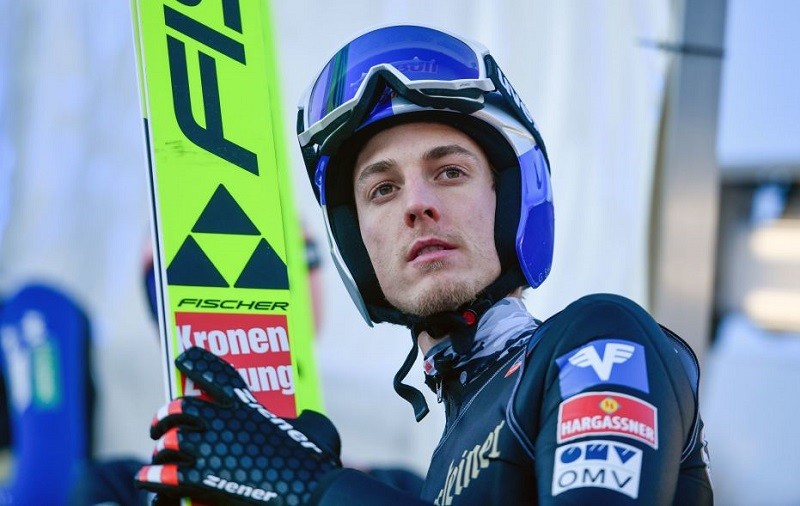 The titled ski jumper Gregor Schlierenzauer, winner of the record number of World Cup competitions, did not fit into the Austrian national team for the 2021/22 season.
Zone type:video<== ==>place:video<===
Webmaster: ZonePlace=video; dzial=wiadomosci; Stan delivery
Zone type:e-mobile<== ==>place:e1-mobile<===
Webmaster: ZonePlace=e1-mobile; dzial=wiadomosci; Stan delivery
News available in Polish
Przez całą poprzednią zimę Schlierenzauer wywalczył w PŚ tylko osiem punktów i m.in. z tego powodu nie został uwzględniony na opublikowanych we wtorek listach kadr A, B i C. Ponadto, w lutym br. doznał kontuzji kolana, która wykluczyła go na pozostałą część sezonu.
Austriak jest zdobywcą dwóch Kryształowych Kul za pierwsze miejsce w klasyfikacji generalnej Pucharu Świata. Ma też w dorobku złoty, srebrny i dwa brązowe medale igrzysk olimpijskich oraz sześć złotych, pięć srebrnych i jeden brązowy krążek mistrzostw świata. Dwukrotnie zwyciężył także w prestiżowym Turnieju Czterech Skoczni.
Konkursu PŚ nie wygrał jednak od 2014 roku. Od dawna walczy o powrót do najwyższej formy. Teraz jednak będzie musiał to robić bez pomocy Austriackiej Federacji Narciarskiej.
Czytaj więcej:
Narciarskie MŚ: Piotr Żyła odebrał złoty medal
Skoki narciarskie: Halvor Egner Granerud z Kryształową Kulą
Skoki narciarskie: Tande wybudzony ze śpiączki
Bez rewolucji w kadrze polskich skoczków na sezon 2021/22
AdsByGoogle - In-Feed slot=4906192224
Zone type:d<== ==>place:d1<===
Webmaster: ZonePlace=d1; dzial=wiadomosci; Stan delivery
Zone type:e-desktop<== ==>place:e1-desktop<===
Webmaster: ZonePlace=e1-desktop; dzial=wiadomosci; Stan delivery
Zone type:d<== ==>place:d2<===
Webmaster: ZonePlace=d2; dzial=wiadomosci; Stan delivery
Zone type:d<== ==>place:d3<===
Webmaster: ZonePlace=d3; dzial=wiadomosci; Stan delivery
Zone type:d<== ==>place:d4<===
Webmaster: ZonePlace=d4; dzial=wiadomosci; Stan delivery