Menu
Zone type:ab<== ==>place:ab<===
Webmaster: ZonePlace=ab; dzial=czytelnia; Stan delivery
Finding Love in the Big City: A Guide to Dating in London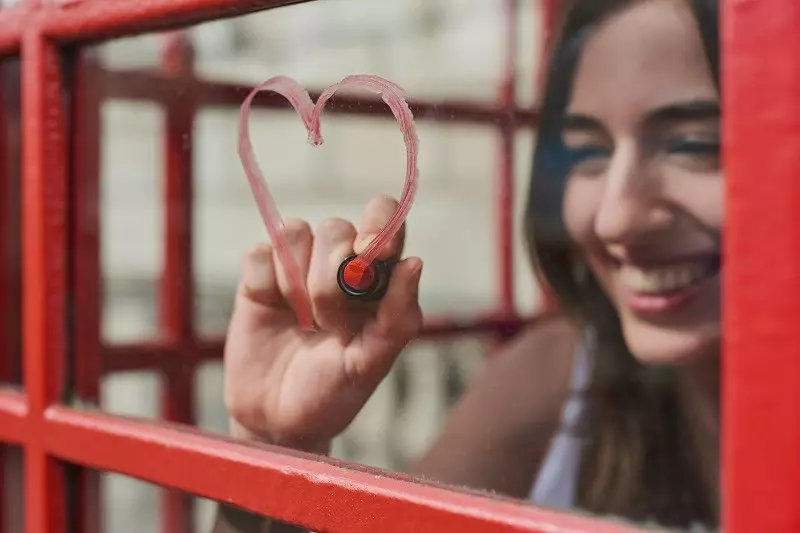 As a woman who has traveled throughout the years, I know how overwhelming it can be to navigate the diverse range of people and cultures that make up each vibrant city. 

Zone type:video<== ==>place:video<===
Webmaster: ZonePlace=video; dzial=czytelnia; Stan delivery
Zone type:e-mobile<== ==>place:e1-mobile<===
Webmaster: ZonePlace=e1-mobile; dzial=czytelnia; Stan delivery
From mixed marriages to cultural differences in London's bustling dating scene, there are many factors that can make dating in London a challenge.
But with the right mindset and approach, it can also be an exciting and rewarding experience.
Mixed Marriages and Partnerships in London
One thing that sets London's dating scene apart from other cities is the prevalence of mixed marriages and partnerships. As someone who is Polish myself, I give advice on my blog flingorlove and I've seen firsthand how common it is for people from different backgrounds to come together.
However, in London, it's important to be respectful of different cultures and open-minded when dating someone from a different background.
Taking the time to learn about each other's traditions and values can be a great way to build a strong connection.
Challenges of Cultural Diversity in London
London's cultural diversity can also be a challenge for some people when it comes to dating. It can be difficult to know how to approach someone from a different culture or religion, and there may be misunderstandings or differences in values that arise.
But by being respectful and open-minded, it's possible to bridge these cultural differences and build meaningful relationships.
Limited Exposure to Other Cultures for Poles
I know firsthand that Poland's history and geopolitical situation have meant that we may have limited exposure to other cultures. This can make it even more challenging to navigate London's diverse dating scene.
But by actively seeking out cultural experiences and engaging with people from different backgrounds, we can broaden our horizons and overcome cultural barriers.
Ways to Meet in London
London is a vibrant and diverse city, and there are countless ways to meet new people and potential partners. Here are just a few ideas to get you started:
Using Dating Apps
One of the most popular ways to meet new people in London is through dating apps. But with so many apps to choose from, it can be hard to know where to start. I recommend trying out a few different apps to see which one works best for you. And when creating your dating app profile, be sure to showcase your unique personality and interests to attract like-minded people.
Attending Events and Meetups
Another great way to meet new people in London is by attending events and meetups. From language exchange groups to cultural festivals, there's something for everyone in this city. Attending these events can be a great way to meet people who share your interests and values, and can lead to meaningful connections.
Younger Generations More Open to Diversity
One positive aspect of London's dating scene is that younger generations are generally more open to diversity. I've grown up with smartphones and the opportunities that come with being part of the European Union. I've learned to be open-minded and embrace different cultures, and I encourage others to do the same.
Where to Go on a Date
If you're looking for some inspiration for where to go on a date in London, there are plenty of options to choose from. For a romantic evening, I recommend checking out a rooftop bar with stunning city views or taking a stroll along the river at sunset. For cultural experiences, museums and art galleries are a great way to explore the city and learn something new.
Struggles for People in Their 30s and 40s
Of course, dating in London can also be a struggle for people in their 30s and 40s. It can be challenging to find people with similar interests or to feel connected to younger generations. But by seeking out niche dating events or online communities, it's possible to find like-minded people and build meaningful relationships.
Don't Be Afraid to Ask for Help
Dating in London can be a challenging experience, especially if you're new to the city or unfamiliar with its dating scene. But you don't have to navigate it alone. Don't be afraid to seek help when you need it. There are plenty of resources available to help you make the most of your dating experience.
Dating events, workshops, and coaching are just a few examples of the resources available to help you navigate the world of dating in London. These can provide you with valuable insights, tips, and guidance on how to approach dating in a way that feels authentic and fulfilling.
Attending dating events is an excellent way to meet new people and expand your social circle. From speed dating to singles parties, there's something for everyone in London's dating scene. Workshops and coaching sessions can provide you with valuable tools and strategies to help you overcome your fears and insecurities and develop more meaningful connections with potential partners.
Conclusion
Dating in London may seem daunting at first, but with the right mindset and approach, it can be an exciting and fulfilling experience.
Remember to be honest about your intentions and preferences, communicate clearly, and approach dating with empathy and understanding. Don't be afraid to seek help when you need it, and take advantage of the resources available to you.
Above all, have fun and enjoy the journey – who knows, you may just find the love of your life in the big city!
Czytaj więcej:
Te rzeczy zniszczą każdy związek
Czy zdrada może zniszczyć miłość?
Psy i koty mogą rozbić niejeden związek!
Zone type:d<== ==>place:d1<===
Webmaster: ZonePlace=d1; dzial=czytelnia; Stan delivery
Zone type:e-desktop<== ==>place:e1-desktop<===
Webmaster: ZonePlace=e1-desktop; dzial=czytelnia; Stan delivery