Menu
Zone type:ab<== ==>place:ab<===
Webmaster: ZonePlace=ab; dzial=wiadomosci; Stan delivery
Wayne Rooney quits playing to take over at Derby County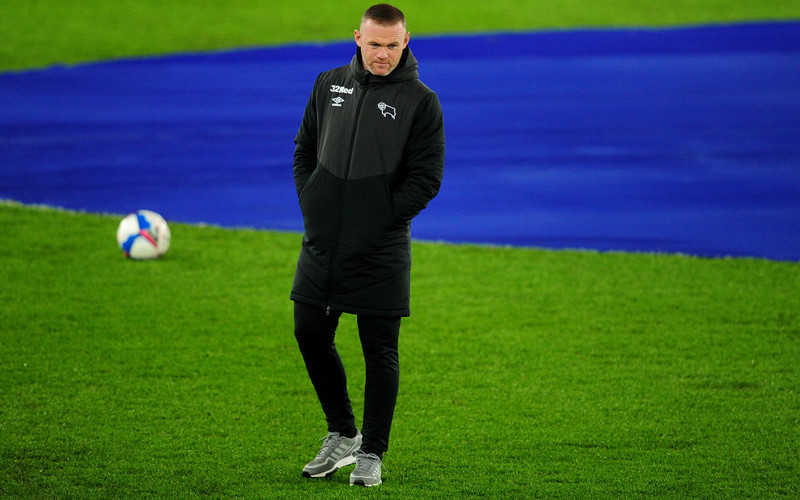 Wayne Rooney has retired from football after being appointed as permanent manager of Derby County on a two-and-a-half-year contract. Rooney, the former England and Manchester United forward, had been in caretaker charge of the EFL Championship club since the departure of Phillip Cocu in November.
Zone type:video<== ==>place:video<===
Webmaster: ZonePlace=video; dzial=wiadomosci; Stan delivery
Zone type:e-mobile<== ==>place:e1-mobile<===
Webmaster: ZonePlace=e1-mobile; dzial=wiadomosci; Stan delivery
News available in Polish
Słynny angielski napastnik pracę jako trener "Baranów" zaczął już w listopadzie, ale miało to być tymczasowe rozwiązanie po rozstaniu z Holendrem Phillipem Cocu.
"Pójść śladami takich zawodników, jak Brian Clough, Jim Smith, Frank Lampard i Phillip Cocu to dla mnie wielki zaszczyt i wyzwanie. Obiecuję wszystkim, którzy są związani z klubem, że zrobię wszystko, by odnieść w tej roli sukces. Miałem inne propozycje, ale wiem, że Derby jest odpowiednim dla mnie miejscem" - wyjaśnił Rooney.
35-letni Anglik podpisał z Derby kontrakt ważny do 30 czerwca 2023 roku.
Rooney większość swojej kariery spędził w Manchesterze United, był też przez wiele lat kapitanem "Czerwonych Diabłów". Pięć razy zdobył mistrzostwo Anglii, triumfował w Lidze Mistrzów i Europy. Jest najskuteczniejszym napastnikiem w historii klubu. W Premier League strzelił w sumie 208 bramek i zaliczył 111 asyst. W reprezentacji zdobył 53 goli w 120 występach.
AdsByGoogle - In-Feed slot=4906192224
Zone type:d<== ==>place:d1<===
Webmaster: ZonePlace=d1; dzial=wiadomosci; Stan delivery
Zone type:e-desktop<== ==>place:e1-desktop<===
Webmaster: ZonePlace=e1-desktop; dzial=wiadomosci; Stan delivery
Zone type:d<== ==>place:d2<===
Webmaster: ZonePlace=d2; dzial=wiadomosci; Stan delivery
Zone type:d<== ==>place:d3<===
Webmaster: ZonePlace=d3; dzial=wiadomosci; Stan delivery
Zone type:d<== ==>place:d4<===
Webmaster: ZonePlace=d4; dzial=wiadomosci; Stan delivery