Menu
Zone type:ab<== ==>place:ab<===
Webmaster: ZonePlace=ab; dzial=wiadomosci; Stan delivery
US Open: Nadal reached 2nd round, Osaka and Raducanu were eliminated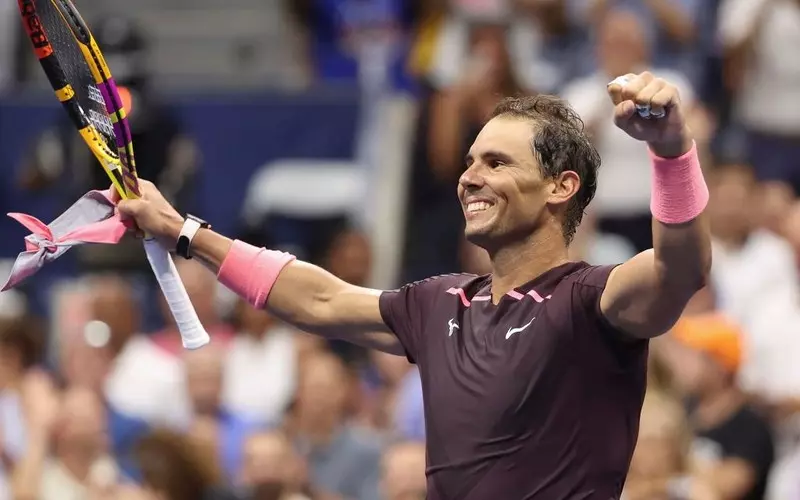 The match of the 1st round of the US Open Grand Slam tournament turned out to be unexpectedly difficult for Rafael Nadal. Seeded second, the Spanish tennis player took more than three hours to beat Australian Rinky Hijikata 198th in the world ranking 4: 6, 6: 2, 6: 3, 6: 3. Meanwhile, Osaka and Raducanu have said goodbye to the event.
Zone type:video<== ==>place:video<===
Webmaster: ZonePlace=video; dzial=wiadomosci; Stan delivery
Zone type:e-mobile<== ==>place:e1-mobile<===
Webmaster: ZonePlace=e1-mobile; dzial=wiadomosci; Stan delivery
News available in Polish
Hijikata w turnieju głównym grał dzięki "dzikiej karcie" przyznanej przez organizatorów. Spotkanie zaczął bardzo dobrze i dzięki przełamaniu w siódmym gemie wygrał pierwszego seta.
Później jednak 21-letni Australijczyk nie był w stanie powstrzymać 15 lat starszego gwiazdora. 22-krotny zwycięzca turniejów wielkoszlemowych zaczął grać lepiej i wykorzystywał błędy Hijikaty.
To był dopiero drugi mecz Hiszpana od powrotu po kontuzji, która na początku lipca zmusiła go do wycofania się w półfinale Wimbledonu.
Nadal w US Open gra po raz pierwszy od 2019 roku. Jego kolejnym rywalem będzie 60. na liście ATP Włoch Fabio Fognini.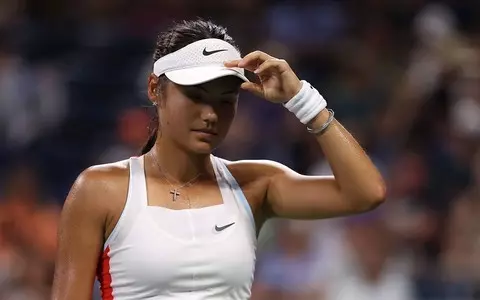 Z kolei broniąca tytułu Emma Raducanu odpadła w pierwszej rundzie, przegrywając z Francuzką Alize Cornet 3:6, 3:6. Z nowojorską imprezą pożegnała się też triumfatorka z 2018 i 2020 roku Japonka Naomi Osaka.
W ubiegłym roku niespełna wówczas 19-letnia Raducanu sprawiła olbrzymią niespodziankę, bo do turnieju głównego przebiła się przez kwalifikacje. W obecnej edycji była rozstawiona z numerem 11.
Później jednak Brytyjka nie potrafiła nawet zbliżyć się do odniesienia kolejnego takiego sukcesu. W trzech wcześniejszych tegorocznych imprezach wielkoszlemowych odpadała w drugiej rundzie.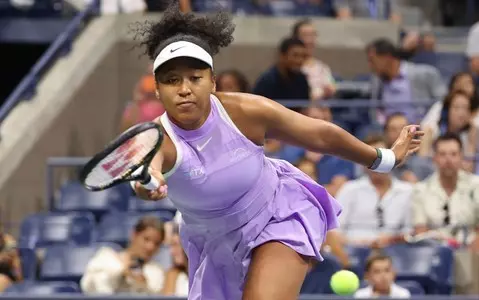 Osaka natomiast to również była liderka światowego rankingu oraz triumfatorka Australian Open z 2019 i 2021 roku. Jednak wiosną ubiegłego roku podupadło jej zdrowie psychiczne i Japonka nie jest w stanie wrócić do dawnej formy.
24-latka, obecnie 44. na liście WTA, nie miała też szczęścia w losowaniu. W pierwszej rundzie grała bowiem z rozstawioną z numerem 19. Amerykanką Danielle Collins. Finalistka tegorocznego Australian Open wygrała 7:6 (7-5), 6:3.
Czytaj więcej:
US Open: Świątek awansowała do 2. rundy
US Open: Hurkacz awansował do 2. rundy
AdsByGoogle - In-Feed slot=4906192224
Zone type:d<== ==>place:d1<===
Webmaster: ZonePlace=d1; dzial=wiadomosci; Stan delivery
Zone type:e-desktop<== ==>place:e1-desktop<===
Webmaster: ZonePlace=e1-desktop; dzial=wiadomosci; Stan delivery
Zone type:d<== ==>place:d2<===
Webmaster: ZonePlace=d2; dzial=wiadomosci; Stan delivery
Zone type:d<== ==>place:d3<===
Webmaster: ZonePlace=d3; dzial=wiadomosci; Stan delivery
Zone type:d<== ==>place:d4<===
Webmaster: ZonePlace=d4; dzial=wiadomosci; Stan delivery