Menu
Zone type:ab<== ==>place:ab<===
Webmaster: ZonePlace=ab; dzial=wiadomosci; Stan delivery
UK weather: 'Arctic blast' to strike next week as snow warning issued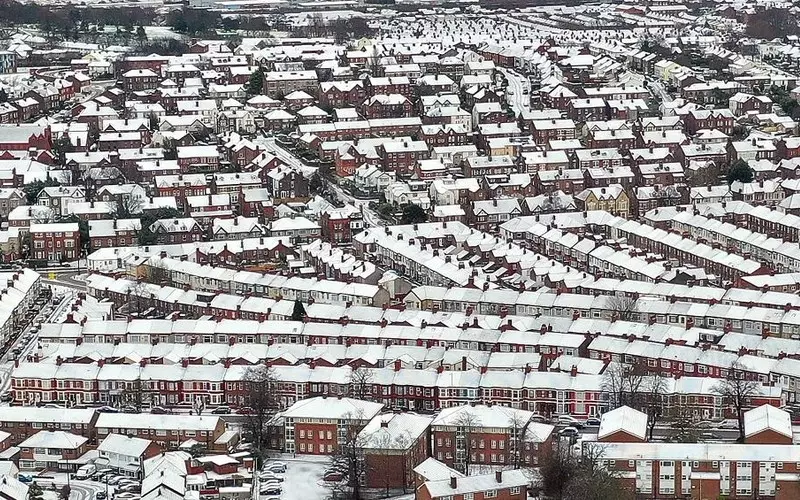 Forecasters have warned that heavy snow showers could batter northern Scotland this week as temperatures are set to fall across the UK as an "Arctic blast" strikes. The Met Office today issued a yellow weather warning covering the north of Scotland on Wednesday. The forecaster said that road and rail services could be impacted by the snow.
Zone type:video<== ==>place:video<===
Webmaster: ZonePlace=video; dzial=wiadomosci; Stan delivery
Zone type:e-mobile<== ==>place:e1-mobile<===
Webmaster: ZonePlace=e1-mobile; dzial=wiadomosci; Stan delivery
News available in Polish
Żółte ostrzeżenie pogodowe dotyczące opadów śniegu wydano dla północnej Szkocji na najbliższą środę. Opady śniegu mogą spowodować utrudnienia w podróżowaniu.
Śnieg może spaść również w części Irlandii Północnej i północno-wschodniej Anglii, a od środy przewidywane są poważne spadki temperatur. W znacznej części Wielkiej Brytanii temperatura ma utrzymywać się nieco powyżej zera w ciągu dnia i spadać w ciągu nocy do ujemnych wartości.
It will stay rather cloudy this evening with showers, especially in the east 🌧️

The far west and northwest will have the clearest spells ✨ pic.twitter.com/JYwvw3kH0F

— Met Office (@metoffice) December 4, 2022
Prognostycy sygnalizują nadejście "dość dobrej i suchej pogody ze słonecznymi chwilami na południu, ale spodziewane są też miejscami nocne przymrozki". Niemniej jednak, w całym UK w przyszłym tygodniu temperatury mają utrzymywać się na niskim lub bardzo niskim poziomie.
Ostrzeżenie pogodowe dla Szkocji wskazuje, że na niższych terenach może spaść do 2-5 cm śniegu, a w wyższych partiach do 5-10 cm. Silne północne wiatry mogą powodować zawieje i zamiecie śnieżne - czytamy w ostrzeżeniu.
There'll be an increasing risk of some wintry hazards this coming week
Frost, snow and ice are all likely to feature in the forecast
🌨️❄️ pic.twitter.com/jFv2jRcpzK

— Met Office (@metoffice) December 4, 2022
Od środy temperatury w ciągu dnia mają wynosić zaledwie około 2 st. C, a w nocy ze środy na czwartek spadną do ok. -3 st. C, co związane jest z napływem chłodnego powietrza z obszaru Norwegii.
Prognozy na pozostałą część miesiąca sugerują, że może nastąpić ocieplenie, ale jednocześnie będzie wilgotno i wietrznie na południu i zachodzie.
Czytaj więcej:
Pogoda w UK: W kraju nastała "druga wiosna". Łagodny listopad zmylił przyrodę
Rok 2022 prawdopodobnie będzie najcieplejszym rokiem w historii pomiarów w Wielkiej Brytanii
AdsByGoogle - In-Feed slot=4906192224
Zone type:d<== ==>place:d1<===
Webmaster: ZonePlace=d1; dzial=wiadomosci; Stan delivery
Zone type:e-desktop<== ==>place:e1-desktop<===
Webmaster: ZonePlace=e1-desktop; dzial=wiadomosci; Stan delivery
Zone type:d<== ==>place:d2<===
Webmaster: ZonePlace=d2; dzial=wiadomosci; Stan delivery
Zone type:d<== ==>place:d3<===
Webmaster: ZonePlace=d3; dzial=wiadomosci; Stan delivery
Zone type:d<== ==>place:d4<===
Webmaster: ZonePlace=d4; dzial=wiadomosci; Stan delivery