Menu
Zone type:ab<== ==>place:ab<===
Webmaster: ZonePlace=ab; dzial=wiadomosci; Stan delivery
Spanish league to probe Messi's barbecue for teammates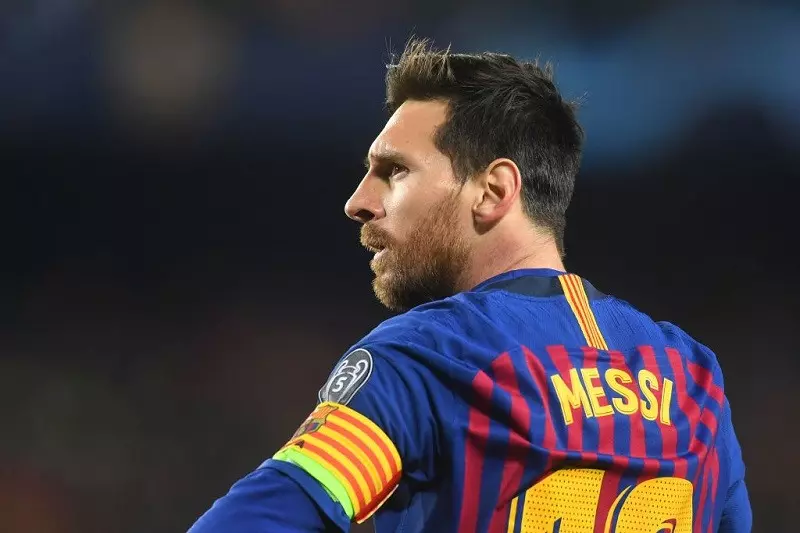 Lionel Messi is to be investigated by the Professional Football League (LFP) following an alleged breach of coronavirus-enforced health protocols.
Zone type:video<== ==>place:video<===
Webmaster: ZonePlace=video; dzial=wiadomosci; Stan delivery
Zone type:e-mobile<== ==>place:e1-mobile<===
Webmaster: ZonePlace=e1-mobile; dzial=wiadomosci; Stan delivery
News available in Polish
Kierownictwo La Liga wskazało, że materiały dokumentujące zdarzenie dowodzą, że w nielegalnym przyjęciu uczestniczyli piłkarze pierwszego zespołu FC Barcelona oraz jego rezerw. Większość z nich pojawiła się w położonym na przedmieściach stolicy Katalonii domu Messiego.
Z opublikowanych przez media zdjęć z przyjęcia u Messiego wynika, że w trakcie spotkania nie zachowywano dystansu społecznego, a tylko nieliczne osoby miały na twarzy maski ochronne.
Uczestnicy poniedziałkowego grill party mogą zostać pociągnięci do odpowiedzialności nie tylko przez władze klubu i ligi hiszpańskiej, ale też rząd Katalonii. Jego tymczasowy premier Pere Aragones, odnosząc się wczoraj do przyjęcia w domu Messiego, skwitował to zdarzenie słowami: "Znane osobistości powinny dawać przykład".
Do soboty na terenie Hiszpanii obowiązują surowe restrykcje sanitarne zakazujące organizacji imprez towarzyskich.
Czytaj więcej:
Liga hiszpańska: Dwie bramki i asysta Messiego w rekordowym meczu
Trzy koszulki Messiego za 50 tys. dawek chińskiej szczepionki
Messi dwa razy pokonał Valencię. Barcelona pozostaje w grze o tytuł
AdsByGoogle - In-Feed slot=4906192224
Zone type:d<== ==>place:d1<===
Webmaster: ZonePlace=d1; dzial=wiadomosci; Stan delivery
Zone type:e-desktop<== ==>place:e1-desktop<===
Webmaster: ZonePlace=e1-desktop; dzial=wiadomosci; Stan delivery
Zone type:d<== ==>place:d2<===
Webmaster: ZonePlace=d2; dzial=wiadomosci; Stan delivery
Zone type:d<== ==>place:d3<===
Webmaster: ZonePlace=d3; dzial=wiadomosci; Stan delivery
Zone type:d<== ==>place:d4<===
Webmaster: ZonePlace=d4; dzial=wiadomosci; Stan delivery