Menu
Zone type:ab<== ==>place:ab<===
Webmaster: ZonePlace=ab; dzial=wiadomosci; Stan delivery
Serie A: New rules. Extra match in case of a points draw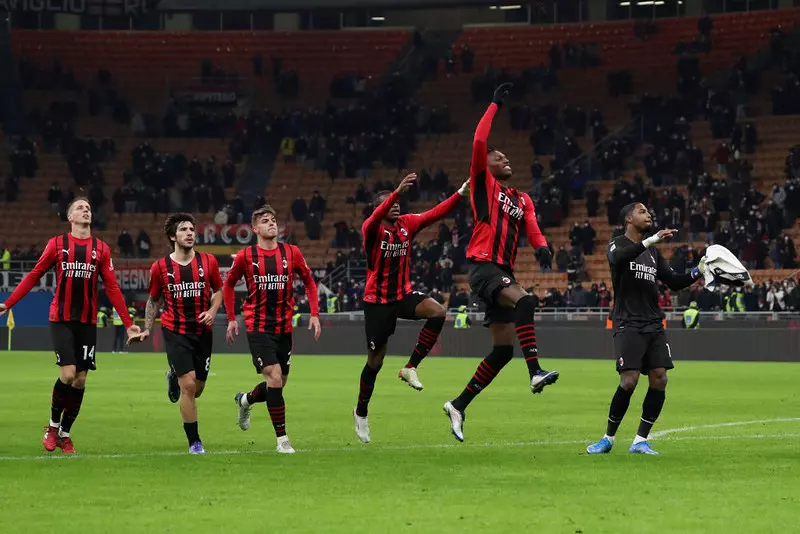 If two teams finish the season with the same number of points in the Italian championship competition, the title will be decided by an extra match between them, the Italian Football Federation (FIGC) has decided. It is the first such solution in Europe.
Zone type:video<== ==>place:video<===
Webmaster: ZonePlace=video; dzial=wiadomosci; Stan delivery
Zone type:e-mobile<== ==>place:e1-mobile<===
Webmaster: ZonePlace=e1-mobile; dzial=wiadomosci; Stan delivery
News available in Polish
FIGC poinformowała w oświadczeniu, że odpowiedni zapis w regulaminie przegłosowano wczoraj podczas zgromadzenia. Przepis został przedyskutowany z klubami Serie A wcześniej w czerwcu.
Jeśli ten dodatkowy mecz zakończy się remisem, wówczas nie będzie dogrywki, tylko od razu odbędzie się konkurs rzutów karnych, który wyłoni mistrza kraju.
Takie rozwiązanie zastosowano już raz w historii piłkarskich rozgrywek w Italii: w 1964 roku Bologna pokonała w Rzymie Inter Mediolan 2:0.
W innych europejskich ligach o kolejności w tabeli w przypadku remisu punktowego decydują albo wyniki bezpośrednich spotkań, albo bilans goli. We Włoszech w ostatnich latach pierwszeństwo miał ten pierwszy przepis.
W minionym sezonie tytuł wywalczył AC Milan, który zakończył rozgrywki z dwoma punktami przewagi nad lokalnym rywalem - Interem.
Czytaj więcej:
Liga włoska: Awans Monzy, Berlusconi ma znów swoją drużynę w elicie
Liga włoska: Trener Andreazzoli odchodzi z Empoli
AdsByGoogle - In-Feed slot=4906192224
Zone type:d<== ==>place:d1<===
Webmaster: ZonePlace=d1; dzial=wiadomosci; Stan delivery
Zone type:e-desktop<== ==>place:e1-desktop<===
Webmaster: ZonePlace=e1-desktop; dzial=wiadomosci; Stan delivery
Zone type:d<== ==>place:d2<===
Webmaster: ZonePlace=d2; dzial=wiadomosci; Stan delivery
Zone type:d<== ==>place:d3<===
Webmaster: ZonePlace=d3; dzial=wiadomosci; Stan delivery
Zone type:d<== ==>place:d4<===
Webmaster: ZonePlace=d4; dzial=wiadomosci; Stan delivery