Menu
Zone type:ab<== ==>place:ab<===
Webmaster: ZonePlace=ab; dzial=wiadomosci; Stan delivery
Norway's Arctic archipelago records highest temperature in over 40 years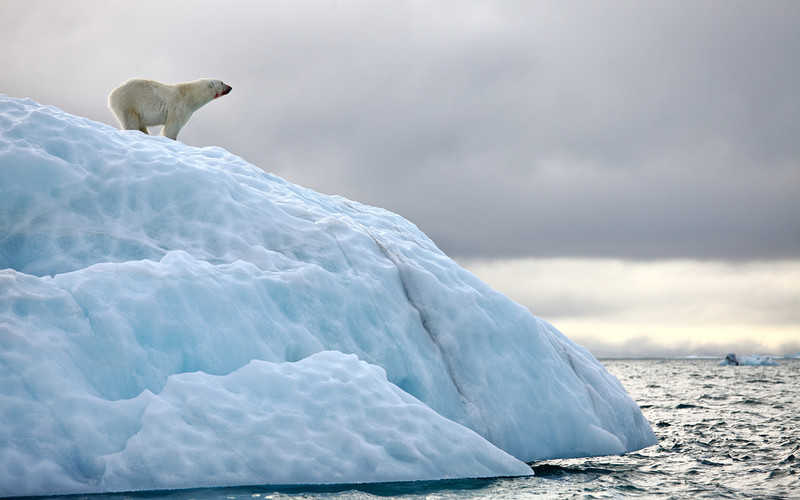 Norway's Arctic archipelago Svalbard on Saturday recorded its highest temperature for over 40 years, almost equal to the all-time record, the country's meteorological institute reported.
Zone type:video<== ==>place:video<===
Webmaster: ZonePlace=video; dzial=wiadomosci; Stan delivery
Zone type:e-mobile<== ==>place:e1-mobile<===
Webmaster: ZonePlace=e1-mobile; dzial=wiadomosci; Stan delivery
News available in Polish
Rekordową temperaturę zmierzono nieopodal miejscowości Longyearbyen o godz. 18:00 czasu lokalnego. Jak notuje agencja AFP, obecne temperatury na arktycznych wyspach Norwegii, w skład których wchodzi Spitsbergen, są znacznie powyżej normy, która w lipcu wynosi 5-8 stopni.
Według szacunków naukowców, Arktyka ociepla się w tempie dwukrotnie wyższym niż reszta planety. W syberyjskiej części Arktyki tegoroczne temperatury są 5 stopni wyższe od średniej, a w lipcu zanotowano tam nowy jednodniowy rekord ciepła: ponad 38 stopni.
Wedle raportu norweskich władz, średnia temperatura na Svalbardzie w okresie od 1971 do 2017 r. wzrosła o 3-5 stopni, a do końca obecnego stulecia będzie wyższa o 7-10 stopni w porównaniu do okresu 1970-2000.
Czytaj więcej:
Islandia: Rząd oficjalnie pożegnał lodowiec
Góra lodowa wielkości Londynu oderwała się od lodowca Antarktydy
Kolejny rekord temperatury na Antarktydzie: blisko 21 st. C
AdsByGoogle - In-Feed slot=4906192224
Zone type:d<== ==>place:d1<===
Webmaster: ZonePlace=d1; dzial=wiadomosci; Stan delivery
Zone type:e-desktop<== ==>place:e1-desktop<===
Webmaster: ZonePlace=e1-desktop; dzial=wiadomosci; Stan delivery
Zone type:d<== ==>place:d2<===
Webmaster: ZonePlace=d2; dzial=wiadomosci; Stan delivery
Zone type:d<== ==>place:d3<===
Webmaster: ZonePlace=d3; dzial=wiadomosci; Stan delivery
Zone type:d<== ==>place:d4<===
Webmaster: ZonePlace=d4; dzial=wiadomosci; Stan delivery