Menu
Zone type:ab<== ==>place:ab<===
Webmaster: ZonePlace=ab; dzial=wiadomosci; Stan delivery
Meghan Markle's dad Thomas warns her and Harry to 'stop whining' during coronavirus pandemic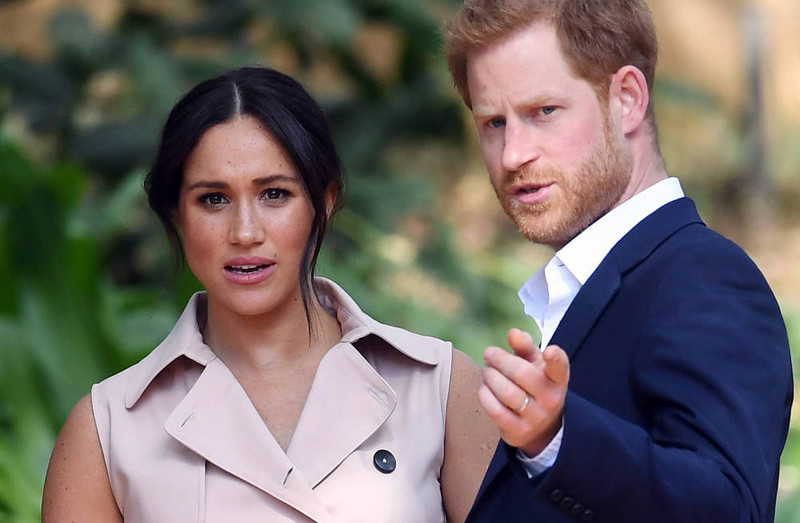 The Duchess' estranged father has given her and husband Harry a word of warning. Meghan Markle's father Thomas has spoken out about hers and Prince Harry's apparent 'whining' during lockdown and has warned the pair they need to stop.
Zone type:video<== ==>place:video<===
Webmaster: ZonePlace=video; dzial=wiadomosci; Stan delivery
Zone type:e-mobile<== ==>place:e1-mobile<===
Webmaster: ZonePlace=e1-mobile; dzial=wiadomosci; Stan delivery
News available in Polish
Najnowsza wypowiedź Thomasa Markle'a to jego reakcja na komentarze po lekturze fragmentu "Finding Freedom" - biografii Meghan i Harry'ego napisanej przez Omida Scobie i Carolyn Durant, dziennikarzy zaprzyjaźnionych z byłą książęcą parą.
Zdaniem brytyjskich mediów, książka będzie gwoździem do trumny w relacjach Sussexów z rodziną królewską. Nie oszczędzono w niej też ojca Meghan, który od początku robił wokół siebie więcej zamieszania niż jego córka.
W biografii pary wypowiadają się świadkowie, którzy wyraźnie trzymają stronę Meghan. Twierdzą, że przyszła księżna błagała ojca, by przyjechał na jej ślub, on jednak wolał zrobić dramę w mediach i udawać pokrzywdzonego.
Thomas Markle, któremu już doniesiono o tych rewelacjach, odpowiedział córce w swoim stylu – na łamach tabloidu "The Sun". "To najgorszy możliwy czas na jęczenie" - stwierdził, nawiązując do pandemii koronawirusa i związanych z nią z problemów, po czym dodał: "Kocham moją córkę, ale nie mogę patrzeć na to, co się z nią stało".
Czytaj więcej:
Problemy z fundacją Harry'ego i Meghan. Urząd odrzucił wniosek
Meghan i Harry odcinają się od książki na ich temat
Harry i Meghan "stracili szansę" na powrót do królewskiego życia
AdsByGoogle - In-Feed slot=4906192224
Zone type:d<== ==>place:d1<===
Webmaster: ZonePlace=d1; dzial=wiadomosci; Stan delivery
Zone type:e-desktop<== ==>place:e1-desktop<===
Webmaster: ZonePlace=e1-desktop; dzial=wiadomosci; Stan delivery
Zone type:d<== ==>place:d2<===
Webmaster: ZonePlace=d2; dzial=wiadomosci; Stan delivery
Zone type:d<== ==>place:d3<===
Webmaster: ZonePlace=d3; dzial=wiadomosci; Stan delivery
Zone type:d<== ==>place:d4<===
Webmaster: ZonePlace=d4; dzial=wiadomosci; Stan delivery