Menu
Zone type:ab<== ==>place:ab<===
Webmaster: ZonePlace=ab; dzial=wiadomosci; Stan delivery
More than 100 people in UK have now caught monkeypox after 16 new cases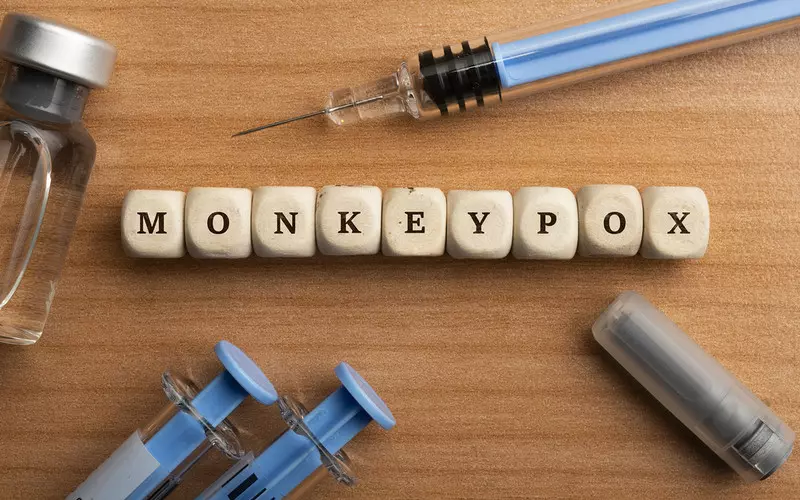 The UK Health Security Agency (UKHSA) said on Friday that another 16 infections were confirmed in England, bringing the total there since May 7 to 101.
Zone type:video<== ==>place:video<===
Webmaster: ZonePlace=video; dzial=wiadomosci; Stan delivery
Zone type:e-mobile<== ==>place:e1-mobile<===
Webmaster: ZonePlace=e1-mobile; dzial=wiadomosci; Stan delivery
News available in Polish
Po raz pierwszy odnotowano również trzy przypadki w Szkocji, jeden w Walii i jeden w Irlandii Północnej, co daje łącznie 106 przypadków w Zjednoczonym Królestwie.
Osoby z nietypowymi wysypkami lub zmianami chorobowymi - zwłaszcza jeśli miały nowego partnera seksualnego - zostały wezwane do ograniczenia kontaktów z innymi osobami i skontaktowania się z NHS 111 lub lokalną kliniką zdrowia seksualnego (GUM).
Pomimo wzrostu liczby przypadków, UKHSA po raz kolejny apeluje o spokój i wskazuje, że "ryzyko dla populacji jest bardzo niskie".
#Monkeypox Anyone with unusual rashes or lesions on any part of their body should contact NHS 111 or call a sexual health service. With recent cases mainly reported in gay and bisexual men, those in this community should be particularly alert.
Get the latest updates ⏬

— UK Health Security Agency (@UKHSA) May 23, 2022
Jednocześnie - jak informują media - Wielka Brytania rozpoczęła program gromadzenia zapasów na szczepienie przeciwko małpiej ospie. Organ UKHSA potwierdził, iż prewencyjnie złożono zamówienie na ponad 20 tys. dawek preparatu Imvanex grupy Bavarian Nordic.
Rządowi urzędnicy śledzą wszystkie kontakty osób z potwierdzonym przypadkiem i doradzają osobom o największym ryzyku izolację w domu na okres do 21 dni. Kwarantanna ta - w przeciwieństwie do np. Polski czy Belgii - nie jest obowiązkowa, a jedynie zalecana.
Według Światowej Organizacji Zdrowia, do dziś zgłoszono prawie 200 przypadków w ponad 20 krajach, które zwykle nie są ogniskiem tej choroby.
Czytaj więcej:
WHO: Małpia ospa może się rozprzestrzenić w Europie wraz z letnimi imprezami
Pierwszy na świecie kraj wprowadził obowiązkową kwarantannę dla osób zarażonych małpią ospą
WHO: Najnowsza fala małpiej ospy rozprzestrzenia się drogą płciową
AdsByGoogle - In-Feed slot=4906192224
Zone type:d<== ==>place:d1<===
Webmaster: ZonePlace=d1; dzial=wiadomosci; Stan delivery
Zone type:e-desktop<== ==>place:e1-desktop<===
Webmaster: ZonePlace=e1-desktop; dzial=wiadomosci; Stan delivery
Zone type:d<== ==>place:d2<===
Webmaster: ZonePlace=d2; dzial=wiadomosci; Stan delivery
Zone type:d<== ==>place:d3<===
Webmaster: ZonePlace=d3; dzial=wiadomosci; Stan delivery
Zone type:d<== ==>place:d4<===
Webmaster: ZonePlace=d4; dzial=wiadomosci; Stan delivery