Menu
Zone type:ab<== ==>place:ab<===
Webmaster: ZonePlace=ab; dzial=wiadomosci; Stan delivery
New Renault CEO approves Alonso contract - report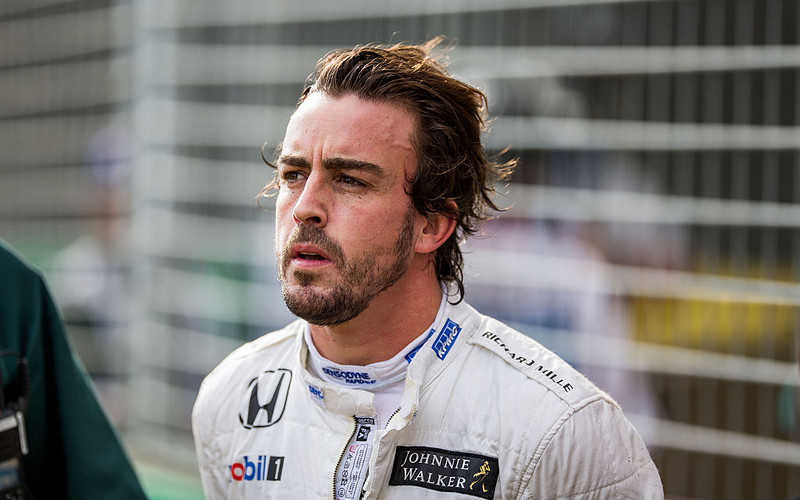 Multiple authoritative media sources are now reporting that Fernando Alonso will definitely return to Formula 1 with Renault in 2021.
Zone type:video<== ==>place:video<===
Webmaster: ZonePlace=video; dzial=wiadomosci; Stan delivery
Zone type:e-mobile<== ==>place:e1-mobile<===
Webmaster: ZonePlace=e1-mobile; dzial=wiadomosci; Stan delivery
News available in Polish
To właśnie z Renault Alonso w latach 2005 i 2006 został mistrzem świata. Jak donosi BBC, Hiszpan podpisał już kontrakt, a "El Periodico" napisało, że wszystkie szczeegóły zostaną ogłoszone w środę o godz. 13.00 w trakcie wideokonferencji. Umowa ma obowiązywać dwa lata z opcją jej przedłużenia.
Nikt oficjalnie nie chce jednak komentować doniesień. Alonso ma przejąć bolid od Danielo Ricciardo, który przechodzi do McLarena. Drugim kierowcą jest Francuz Esteban Ocon.
Rozmawiamy z kilkoma osobami - gwiazdami i mniej znanymi zawodnikami" - mówił niedawno szef Renault Cyril Abiteboul.
Alonso dotychczas wygrał 32 wyścigi Formuły 1. Po raz ostatni siedział w bolidzie w Abu Zabi w 2018 roku. Cztery ostatnie lata nie były dla niego udane, a w McLarenie nie czuł się najlepiej.
"Osiągnąłem w Formule 1 więcej, niż kiedykolwiek byłem w stanie wyśnić. Teraz nadszedł czas zrobić też coś wielkiego poza Formułą 1" - przyznał wówczas.
Podczas tych prawie dwóch lat startował m.in. w Rajdzie Dakar. Na sierpień ma zaplanowany udział w Indy500.
Czytaj więcej:
Formuła 1: Alonso bierze pod uwagę możliwość powrotu
Rajd Dakar: Alonso nawet nie marzy o zwycięstwie
Formuła 1: Alonso podpisał wstępny kontrakt z Renault
AdsByGoogle - In-Feed slot=4906192224
Zone type:d<== ==>place:d1<===
Webmaster: ZonePlace=d1; dzial=wiadomosci; Stan delivery
Zone type:e-desktop<== ==>place:e1-desktop<===
Webmaster: ZonePlace=e1-desktop; dzial=wiadomosci; Stan delivery
Zone type:d<== ==>place:d2<===
Webmaster: ZonePlace=d2; dzial=wiadomosci; Stan delivery
Zone type:d<== ==>place:d3<===
Webmaster: ZonePlace=d3; dzial=wiadomosci; Stan delivery
Zone type:d<== ==>place:d4<===
Webmaster: ZonePlace=d4; dzial=wiadomosci; Stan delivery