Menu
Zone type:ab<== ==>place:ab<===
Webmaster: ZonePlace=ab; dzial=wiadomosci; Stan delivery
Legendary footballer Pele is in hospital. "I am strong and full of hope".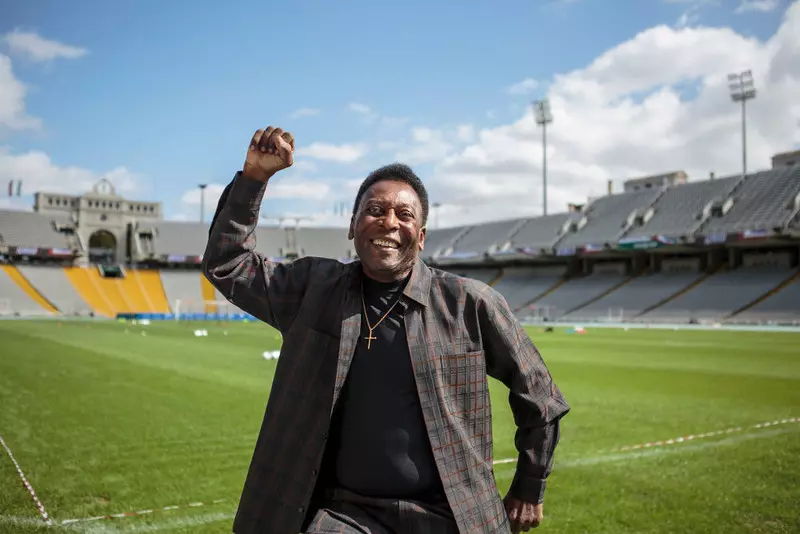 'I am strong, full of hope and I am undergoing treatment normally,' - wrote Brazilian footballer Pele on Instagram, who has been in hospital in Sao Paulo since Tuesday. Earlier, the daily Folha de Sao Paulo reported that the 82-year-old 'king of football' was receiving palliative care.
Zone type:video<== ==>place:video<===
Webmaster: ZonePlace=video; dzial=wiadomosci; Stan delivery
Zone type:e-mobile<== ==>place:e1-mobile<===
Webmaster: ZonePlace=e1-mobile; dzial=wiadomosci; Stan delivery
News available in Polish
Były znakomity piłkarz przeszedł operację guza okrężnicy na początku września ubiegłego roku. Oprócz problemów z układem pokarmowym legenda futbolu od lat cierpi na problemy z biodrami. W szpitalu pojawia się regularnie na badania oraz sesje chemioterapii.
We wtorek pojawił się w szpitalu, gdzie zdiagnozowano - według oficjalnych raportów placówki - infekcję dróg oddechowych. W dokumencie zaznaczono, że pozostanie w szpitalu jeszcze przez kilka dni, ale jego stan się poprawia.
"Folha de Sao Paulo" poinformowała, że Pele przestał reagować na leczenie onkologiczne i otrzymuje środki medyczne jedynie z powodu objawów, takich jak bóle i duszności. Tych doniesień nie potwierdzili dotychczas ani lekarze, ani rodzina.
"Moi przyjaciele, chciałbym wszystkich uspokoić, wprawić w pozytywny nastrój. Jestem silny, pełny nadziei i poddaję się leczeniu jak zwykle. Pragnę podziękować całemu zespołowi medycznemu za opiekę, jaką otrzymałem. Mam wiarę w boga i każda wiadomość pełna miłości od was daje mi mnóstwo energii. I oglądajcie Brazylię na mistrzostwach świata!" - napisał legendarny piłkarz.
Pele jest jedynym trzykrotnym mistrzem świata. Z reprezentacją Brazylii triumfował na mundialach w 1958, 1962 i 1970 roku.
Czytaj więcej:
Pele opuścił szpital, ale nadal jest pod opieką lekarzy
AdsByGoogle - In-Feed slot=4906192224
Zone type:d<== ==>place:d1<===
Webmaster: ZonePlace=d1; dzial=wiadomosci; Stan delivery
Zone type:e-desktop<== ==>place:e1-desktop<===
Webmaster: ZonePlace=e1-desktop; dzial=wiadomosci; Stan delivery
Zone type:d<== ==>place:d2<===
Webmaster: ZonePlace=d2; dzial=wiadomosci; Stan delivery
Zone type:d<== ==>place:d3<===
Webmaster: ZonePlace=d3; dzial=wiadomosci; Stan delivery
Zone type:d<== ==>place:d4<===
Webmaster: ZonePlace=d4; dzial=wiadomosci; Stan delivery