Menu
Zone type:ab<== ==>place:ab<===
Webmaster: ZonePlace=ab; dzial=wiadomosci; Stan delivery
Israel: Two dead, including a 6-year-old, in terrorist attack in Jerusalem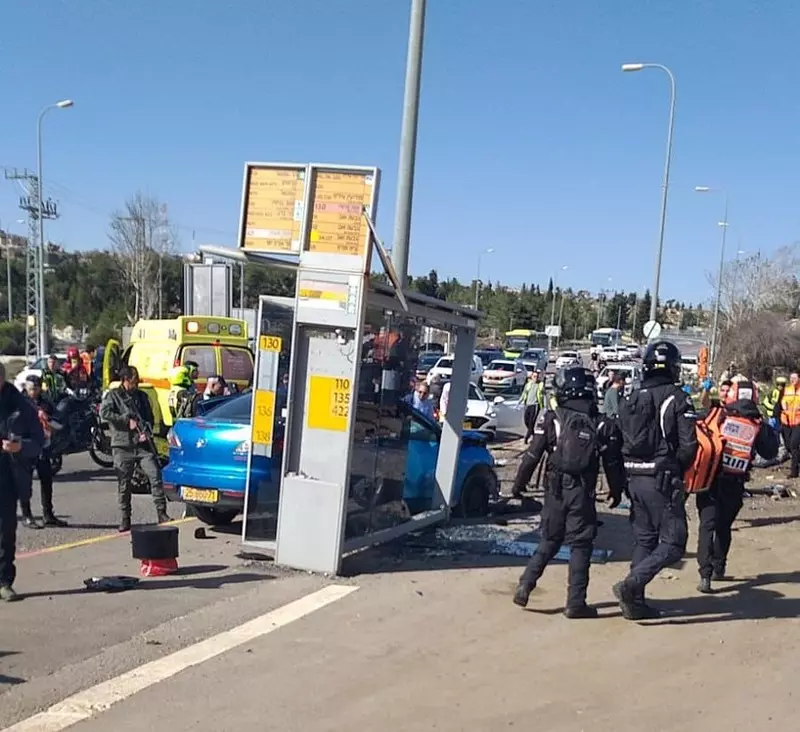 A 6-year-old child was killed on the spot as a result of today's terrorist attack in Jerusalem, in which a vehicle rammed into people at a bus stop. In addition, a man died in the hospital and five people were injured, the Jerusalem Post reported.
Zone type:video<== ==>place:video<===
Webmaster: ZonePlace=video; dzial=wiadomosci; Stan delivery
Zone type:e-mobile<== ==>place:e1-mobile<===
Webmaster: ZonePlace=e1-mobile; dzial=wiadomosci; Stan delivery
News available in Polish
Do tragedii doszło w Ramot, żydowskim obszarze osadniczym we Wschodniej Jerozolimie, zaanektowanym przez Izrael.
🔴A six-year-old child has been killed in a terror attack in Jerusalem early on Friday afternoon.

For the latest updates:https://t.co/aZNdunH7mz

— The Jerusalem Post (@Jerusalem_Post) February 10, 2023
Izraelska policja podała, że sprawca ataku, zidentyfikowany jako Hossein Karaka, 31-letni mieszkaniec dzielnicy Issawiya we Wschodniej Jerozolimie, został zastrzelony na miejscu.
Premier Benjamin Netanjahu nakazał wzmocnienie sił bezpieczeństwa w okolicy, aresztowanie osób powiązanych z napastnikiem i zabezpieczenie jego domu.
"Islamskie grupy bojowników Palestyński Islamski Dżihad i Hamas, które rządzą w Strefie Gazy, pochwaliły atak, ale nie przyznały się do odpowiedzialności" – napisała agencja Associated Press.
Czytaj więcej:
Atak na synagogę w Jerozolimie. Zginęło 7 osób, są ranni
Służby specjalne: Rośnie groźba ataków terrorystycznych w Szwecji
AdsByGoogle - In-Feed slot=4906192224
Zone type:d<== ==>place:d1<===
Webmaster: ZonePlace=d1; dzial=wiadomosci; Stan delivery
Zone type:e-desktop<== ==>place:e1-desktop<===
Webmaster: ZonePlace=e1-desktop; dzial=wiadomosci; Stan delivery
Zone type:d<== ==>place:d2<===
Webmaster: ZonePlace=d2; dzial=wiadomosci; Stan delivery
Zone type:d<== ==>place:d3<===
Webmaster: ZonePlace=d3; dzial=wiadomosci; Stan delivery
Zone type:d<== ==>place:d4<===
Webmaster: ZonePlace=d4; dzial=wiadomosci; Stan delivery