Menu
Zone type:ab<== ==>place:ab<===
Webmaster: ZonePlace=ab; dzial=wiadomosci; Stan delivery
Ireland: Prime Minister Varadkar returns to medical practice to fight the epidemic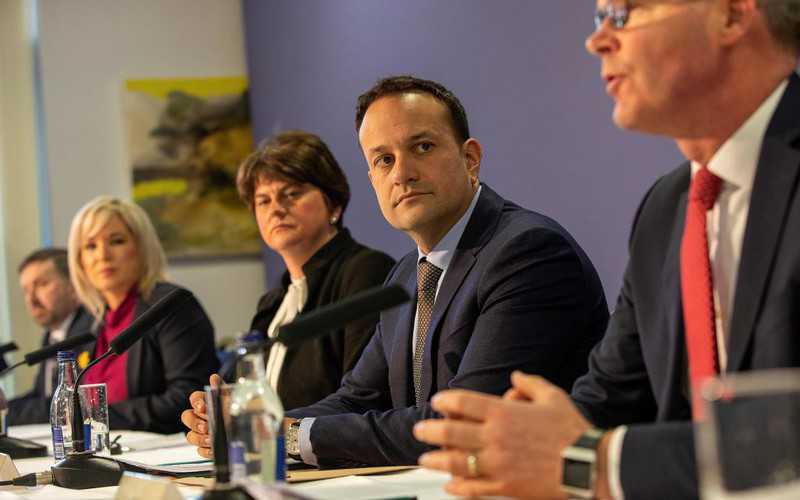 Irish Prime Minister Leo Varadkar has re-registered as a doctor and will work for one shift per week to help during the crisis associated with the coronavirus epidemic, his office said.
Zone type:video<== ==>place:video<===
Webmaster: ZonePlace=video; dzial=wiadomosci; Stan delivery
Zone type:e-mobile<== ==>place:e1-mobile<===
Webmaster: ZonePlace=e1-mobile; dzial=wiadomosci; Stan delivery
News available in Polish
Varadkar pracował jako lekarz przez siedem lat, ale odszedł z zawodu, aby zostać politykiem i w 2013 r. wykreślono go z rejestru medycznego.
Jak poinformował rzecznik jego biura, Varadkar został w marcu ponownie wpisany do rejestru medycznego i przez jedną zmianę w tygodniu będzie pracował w obszarach, które są w zakresie jego praktyki. "Wielu członków jego rodziny i przyjaciół pracuje w służbie zdrowia. Chciał pomóc choćby w niewielkim stopniu" - dodał rzecznik.
Dziennik "Irish Times" wskazał, że Varadkar pomaga w konsultacjach telefonicznych. Każdy, kto mógł być narażony na kontakt z wirusem, jest początkowo oceniany telefonicznie.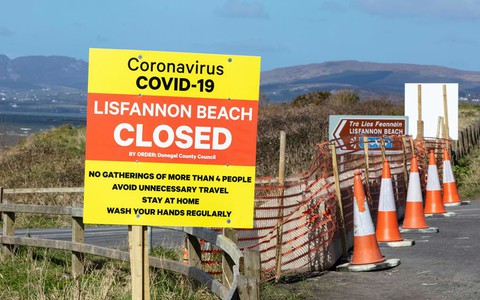 W marcu minister zdrowia Simon Harris rozpoczął kampanię rekrutacyjną dla zmagającej się z brakami kadrowymi służby zdrowia, skierowaną głównie do byłych pracowników służby zdrowia, pod hasłem "Twój kraj cię potrzebuje". Jak poinformowano, na wezwanie przyszło ponad 70 tys. odpowiedzi.
Varadkar pochodzi z rodziny lekarskiej. Jest synem lekarza i pielęgniarki, w służbie zdrowia pracują także jego partner, dwie siostry i ich mężowie.
Tymczasem irlandzkie ministerstwo zdrowia poinformowało w niedzielę wieczorem, że w ciągu ostatniej doby liczba zgonów spowodowanych koronawirusem zwiększyła się o 21 i wynosi obecnie 158, zaś liczba wykrytych zakażeń wzrosła o 390, do 4 994 przypadków. To drugi najwyższy dobowy wzrost zgonów i trzeci najwyższy wzrost nowych przypadków od początku epidemii.
Czytaj więcej:
Irlandia: Najwyższa dotychczas liczba zgonów i zakażeń
AdsByGoogle - In-Feed slot=4906192224
Zone type:d<== ==>place:d1<===
Webmaster: ZonePlace=d1; dzial=wiadomosci; Stan delivery
Zone type:e-desktop<== ==>place:e1-desktop<===
Webmaster: ZonePlace=e1-desktop; dzial=wiadomosci; Stan delivery
Zone type:d<== ==>place:d2<===
Webmaster: ZonePlace=d2; dzial=wiadomosci; Stan delivery
Zone type:d<== ==>place:d3<===
Webmaster: ZonePlace=d3; dzial=wiadomosci; Stan delivery
Zone type:d<== ==>place:d4<===
Webmaster: ZonePlace=d4; dzial=wiadomosci; Stan delivery