Menu
Zone type:ab<== ==>place:ab<===
Webmaster: ZonePlace=ab; dzial=wiadomosci; Stan delivery
Four more cases of coronavirus confirmed in west of Ireland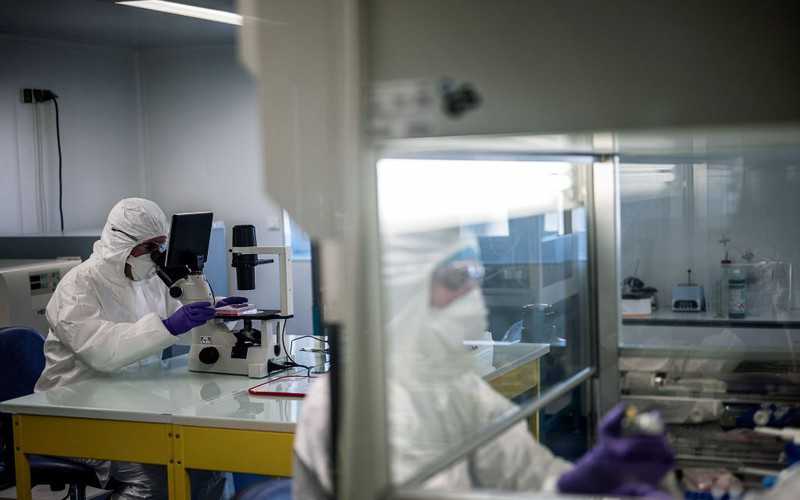 Four more cases of coronavirus have been confirmed in the west of Ireland, bringing the total number of cases in the country to six.
Zone type:video<== ==>place:video<===
Webmaster: ZonePlace=video; dzial=wiadomosci; Stan delivery
Zone type:e-mobile<== ==>place:e1-mobile<===
Webmaster: ZonePlace=e1-mobile; dzial=wiadomosci; Stan delivery
News available in Polish
Wszystkie cztery osoby - dwie kobiety i dwóch mężczyzn - zaraziły się koronawirusem podczas wspólnego wyjazdu do północnych Włoch, a obecnie przebywają na oddziale chorób zakaźnych w jednym ze szpitali na zachodzie kraju. Nie sprecyzowano, czy chorzy są ze sobą spokrewnieni.
Poprzednie dwa przypadki koronawirusa w Irlandii wykryto we wschodniej części kraju.
Naczelny lekarz Irlandii Tony Holohan w rozmowie z publiczną stacją RTE przekazał, że nie uważa, by w efekcie nowych zakażeń należało wprowadzać kolejne ograniczenia w podróżowaniu. Uważa też, że nie ma obecnie powodu, by odwoływać paradę z okazji dnia św. Patryka, która co roku przyciąga 17 marca do Dublina tysiące turystów.
Również wczoraj dwa nowe przypadki koronawirusa potwierdzono we wschodzącej w skład Zjednoczonego Królestwa Irlandii Północnej, co zwiększyło bilans zakażeń do 3 przypadków.
Czytaj więcej:
Brytyjski rząd przedstawił strategię walki z koronawirusem
Burmistrz Londynu: "Nie ma ryzyka" zakażenia się koronawirusem w metrze
W UK zakazano "siejących panikę" reklam masek
Liczba przypadków koronawirusa w UK wzrosła o 34. Łącznie jest 85 chorych
AdsByGoogle - In-Feed slot=4906192224
Zone type:d<== ==>place:d1<===
Webmaster: ZonePlace=d1; dzial=wiadomosci; Stan delivery
Zone type:e-desktop<== ==>place:e1-desktop<===
Webmaster: ZonePlace=e1-desktop; dzial=wiadomosci; Stan delivery
Zone type:d<== ==>place:d2<===
Webmaster: ZonePlace=d2; dzial=wiadomosci; Stan delivery
Zone type:d<== ==>place:d3<===
Webmaster: ZonePlace=d3; dzial=wiadomosci; Stan delivery
Zone type:d<== ==>place:d4<===
Webmaster: ZonePlace=d4; dzial=wiadomosci; Stan delivery