Menu
Zone type:ab<== ==>place:ab<===
Webmaster: ZonePlace=ab; dzial=wiadomosci; Stan delivery
Formula 1: Portimao race officially confirmed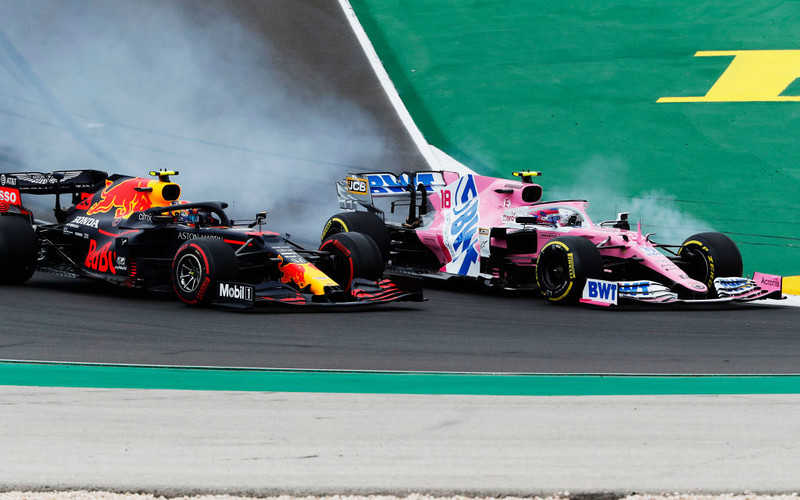 The organizer of the Formula 1 world championship has officially confirmed that it will hold the race for the Portuguese Grand Prix in Portimao on May 2. Therefore, the reports of the Portuguese media from a few days ago have come true. This will be the second F1 competition on this track in history.
Zone type:video<== ==>place:video<===
Webmaster: ZonePlace=video; dzial=wiadomosci; Stan delivery
Zone type:e-mobile<== ==>place:e1-mobile<===
Webmaster: ZonePlace=e1-mobile; dzial=wiadomosci; Stan delivery
News available in Polish
Obiekt w Algarve zadebiutował w najbardziej prestiżowym cyklu w ubiegłym roku, kiedy kalendarz układany był na bieżąco z powodu pandemii COVID-19. Wyścig, w którym zwycięstwo odniósł mistrz świata Lewis Hamilton, obejrzało z trybun ok. 27 tysięcy widzów. W najbliższych tygodniach ma zapaść decyzja, czy i tym razem kibice zostaną wpuszczeni na tor.
"Mamy nadzieję, że znów będziemy mogli powitać fanów, przy zachowaniu odpowiednich środków bezpieczeństwa. Pracujemy z urzędnikami nad szczegółami" - poinformował szef F1 Stefano Domenicali.
Sezon Formuły 1 ma się rozpocząć 28 marca w Bahrajnie.
Czytaj więcej:
Formuła 1: Mercedes ma problemy z silnikiem na nowy sezon
Formuła 1: Dzisiaj rusza budowa toru w Monako
Formuła 1: Bolid Alfa Romeo Racing Orlen zaprezentowany w Warszawie
Formuła 1: Przychody spadły o 43 proc. w wyniku pandemii
AdsByGoogle - In-Feed slot=4906192224
Zone type:d<== ==>place:d1<===
Webmaster: ZonePlace=d1; dzial=wiadomosci; Stan delivery
Zone type:e-desktop<== ==>place:e1-desktop<===
Webmaster: ZonePlace=e1-desktop; dzial=wiadomosci; Stan delivery
Zone type:d<== ==>place:d2<===
Webmaster: ZonePlace=d2; dzial=wiadomosci; Stan delivery
Zone type:d<== ==>place:d3<===
Webmaster: ZonePlace=d3; dzial=wiadomosci; Stan delivery
Zone type:d<== ==>place:d4<===
Webmaster: ZonePlace=d4; dzial=wiadomosci; Stan delivery