Menu
Zone type:ab<== ==>place:ab<===
Webmaster: ZonePlace=ab; dzial=wiadomosci; Stan delivery
Ford's Merseyside investment to secure 500 UK jobs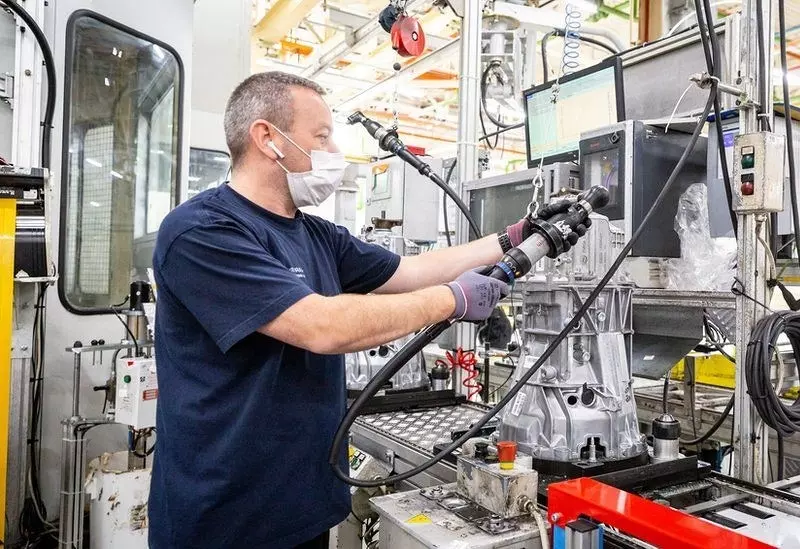 Ford is to invest £230m in its Halewood plant on Merseyside to make electric car parts, helping safeguard 500 jobs.


Zone type:video<== ==>place:video<===
Webmaster: ZonePlace=video; dzial=wiadomosci; Stan delivery
Zone type:e-mobile<== ==>place:e1-mobile<===
Webmaster: ZonePlace=e1-mobile; dzial=wiadomosci; Stan delivery
News available in Polish
"Inwestycja oznacza, że ​​zakład będzie działał jeszcze przez wiele lat" – zapewnił Stuart Rowley, prezes Forda na rynku europejskim.
W przeszłości pojawiały się liczne spekulacje na temat tego, czy kompleks na Wyspach wciąż będzie funkcjonować. Obawy budził nie tyle Brexit, co fakt, iż amerykański gigant zapowiedział całkowite przestawienie się wyłącznie na elektryczne samochody.
Jak podkreślono, inwestycja była możliwa dzięki wsparciu brytyjskiego rządu, który - w ramach funduszu Automotive Transformation Fund - pokryje część kosztów.
"Jesteśmy naprawdę zadowoleni ze wsparcia rządu Wielkiej Brytanii" – przekazał Stuart Rowley.
"Nie ujawniamy dokładnej kwoty, ale było to dobre wsparcie dla bardzo znaczącej inwestycji w Wielkiej Brytanii" - zapewnił.
Zakład Halewood rozpocznie produkcję elektrycznych jednostek napędowych, które zastąpią silnik i skrzynię biegów w samochodach benzynowych w 2024 roku.
To nie pierwsza taka duża inwestycja w branży motoryzacyjnej na Wyspach w ostatnim czasie. Japoński koncern Nissan ogłosił na początku lipca, że zamierza w Wielkiej Brytanii zbudować "gigafabrykę" produkującą samochody elektryczne. Zatrudnienie w niej znajdzie aż 6 tys. osob.

Czytaj więcej:
Jaguar Land Rover chce ponad miliard funtów od rządu UK
Europejski przemysł motoryzacyjny apeluje o umowę handlową z UK
Nissan zbuduje "gigafabrykę" w UK. Zatrudni ponad 6 tys. osób
Tesla najcenniejszą marką motoryzacyjną 2021 roku
AdsByGoogle - In-Feed slot=4906192224
Zone type:d<== ==>place:d1<===
Webmaster: ZonePlace=d1; dzial=wiadomosci; Stan delivery
Zone type:e-desktop<== ==>place:e1-desktop<===
Webmaster: ZonePlace=e1-desktop; dzial=wiadomosci; Stan delivery
Zone type:d<== ==>place:d2<===
Webmaster: ZonePlace=d2; dzial=wiadomosci; Stan delivery
Zone type:d<== ==>place:d3<===
Webmaster: ZonePlace=d3; dzial=wiadomosci; Stan delivery
Zone type:d<== ==>place:d4<===
Webmaster: ZonePlace=d4; dzial=wiadomosci; Stan delivery