Menu
Zone type:ab<== ==>place:ab<===
Webmaster: ZonePlace=ab; dzial=wiadomosci; Stan delivery
Denmark: The 104-year-old hired a helicopter to visit her family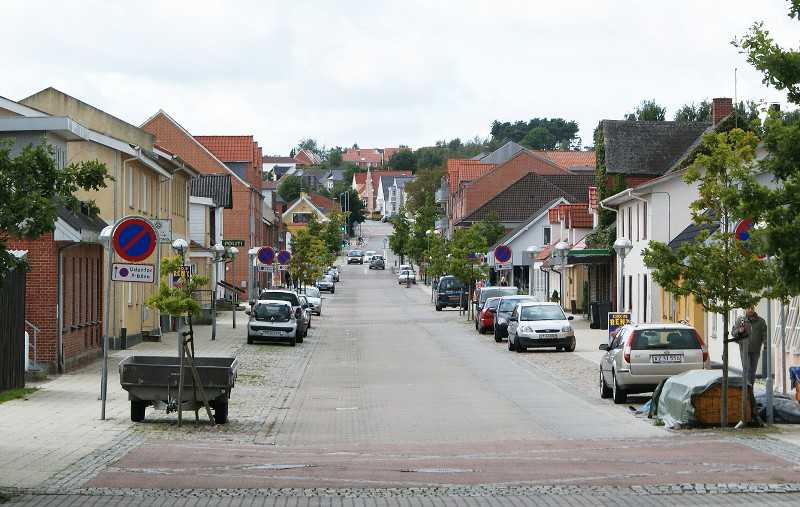 104-year-old Danish Margrethe Hansen, living in a retirement home, wanted to visit her family, but was unable to make the 175-kilometer car trip because she had problems sitting for long periods. Instead, it rented a helicopter, reported the Danish media.
Zone type:video<== ==>place:video<===
Webmaster: ZonePlace=video; dzial=wiadomosci; Stan delivery
Zone type:e-mobile<== ==>place:e1-mobile<===
Webmaster: ZonePlace=e1-mobile; dzial=wiadomosci; Stan delivery
News available in Polish
Hansen mieszka ok. 175 km od swojego 82-letniego syna i wnuków. "Pomyślałam, że lot helikopterem to najszybszy sposób, żeby się tam dostać" - przyznała w rozmowie z duńskią telewizją TV2. "Nie wiem, ile to kosztuje, ale było warte swojej ceny" - dodała.
Wnuk odebrał Hansen we wtorek z domu spokojnej starości na duńskiej wyspie Fionia i zawiózł ją na pobliskie pole, na którym czekał prywatny helikopter. Następnie wniósł babcię na pokład samolotu i posadził ją obok pilota, a sam usiadł z tyłu wraz z pielęgniarką.
Lot do Stoevring trwał około godziny. Hansen zobaczyła się z bliskimi i jeszcze tego samego dnia wróciła helikopterem do domu.
"Pierwszy lot był najlepszy" - stwierdziła 104-latka.
Czytaj więcej:
Dania: Premier ogłosiła rozszerzenie restrykcji na cały kraj
AdsByGoogle - In-Feed slot=4906192224
Zone type:d<== ==>place:d1<===
Webmaster: ZonePlace=d1; dzial=wiadomosci; Stan delivery
Zone type:e-desktop<== ==>place:e1-desktop<===
Webmaster: ZonePlace=e1-desktop; dzial=wiadomosci; Stan delivery
Zone type:d<== ==>place:d2<===
Webmaster: ZonePlace=d2; dzial=wiadomosci; Stan delivery
Zone type:d<== ==>place:d3<===
Webmaster: ZonePlace=d3; dzial=wiadomosci; Stan delivery
Zone type:d<== ==>place:d4<===
Webmaster: ZonePlace=d4; dzial=wiadomosci; Stan delivery