Menu
Zone type:ab<== ==>place:ab<===
Webmaster: ZonePlace=ab; dzial=wiadomosci; Stan delivery
Daniel Andre Tande underwent surgery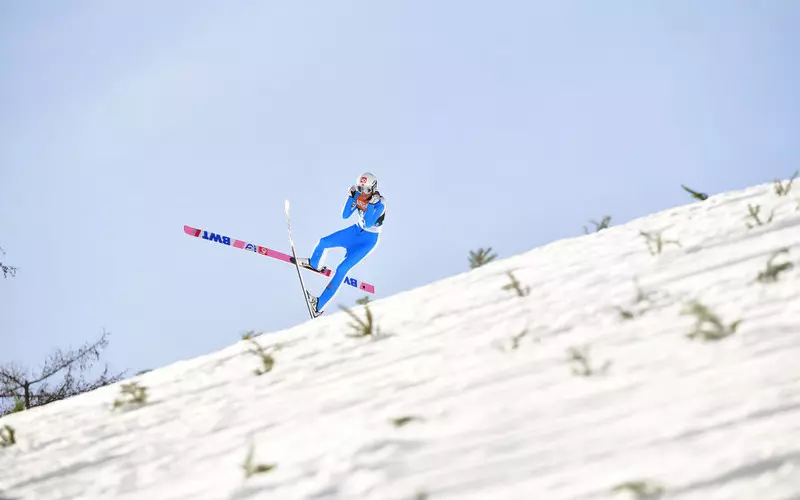 Daniel-Andre Tande performed a successful clavicle surgery in a hospital in Oslo. -Now she needs peace and will recover. The Norwegian Ski Association informed that the participants will remain in the hospital for the time being.
Zone type:video<== ==>place:video<===
Webmaster: ZonePlace=video; dzial=wiadomosci; Stan delivery
Zone type:e-mobile<== ==>place:e1-mobile<===
Webmaster: ZonePlace=e1-mobile; dzial=wiadomosci; Stan delivery
News available in Polish
Do Norwegii został przetransportowany karetką lotniczą. 29 marca, po czterech dniach, został wybudzony ze śpiączki farmakologicznej. Jego stan określany był jako dobry, ale postanowiono zoperować jeszcze uszkodzony obojczyk.
"Daniel czuje się dobrze, a zabieg się udał. Teraz potrzebuje przede wszystkim spokoju i będzie przechodzić rehabilitację. Zawodnik na razie pozostanie w szpitalu" - poinformowała krajowa federacja.
25 marca w trakcie serii próbnej Tande zaraz po wyjściu z progu stracił równowagę w locie i z olbrzymią siłą uderzył w zeskok na 99. metrze. Do karetki trafił nieprzytomny, a po ustabilizowaniu, został przetransportowany śmigłowcem do szpitala w Lublanie. Badania wykazały, że doznał złamania obojczyka i przebicia płuca.
Czytaj więcej:
Żyła 10. w Planicy. Fatalny upadek Tandego
Tande w śpiączce farmakologicznej. Są wyniki pierwszych badań
Skoki narciarskie: Tande wybudzony ze śpiączki
AdsByGoogle - In-Feed slot=4906192224
Zone type:d<== ==>place:d1<===
Webmaster: ZonePlace=d1; dzial=wiadomosci; Stan delivery
Zone type:e-desktop<== ==>place:e1-desktop<===
Webmaster: ZonePlace=e1-desktop; dzial=wiadomosci; Stan delivery
Zone type:d<== ==>place:d2<===
Webmaster: ZonePlace=d2; dzial=wiadomosci; Stan delivery
Zone type:d<== ==>place:d3<===
Webmaster: ZonePlace=d3; dzial=wiadomosci; Stan delivery
Zone type:d<== ==>place:d4<===
Webmaster: ZonePlace=d4; dzial=wiadomosci; Stan delivery