Menu
Zone type:ab<== ==>place:ab<===
Webmaster: ZonePlace=ab; dzial=wiadomosci; Stan delivery
British leavers and remainers as polarised as ever, survey finds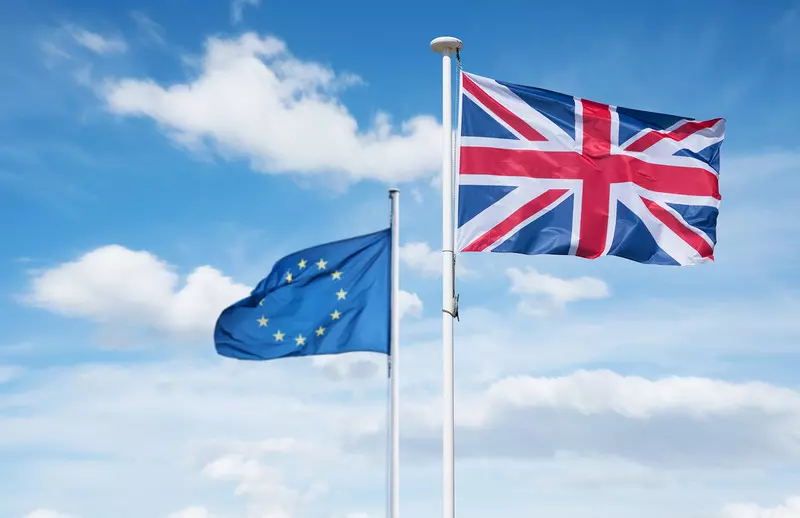 Nine out of 10 people would vote the same way again, but leavers feel better about UK politics since Brexit.
Zone type:video<== ==>place:video<===
Webmaster: ZonePlace=video; dzial=wiadomosci; Stan delivery
Zone type:e-mobile<== ==>place:e1-mobile<===
Webmaster: ZonePlace=e1-mobile; dzial=wiadomosci; Stan delivery
News available in Polish
Coroczne badanie British Social Attitudes już wcześniej ujawniło, że wyjście Wielkiej Brytanii z UE znacząco podniosło zaufanie społeczeństwa do brytyjskiego rządu. Zwrócono jednak uwagę, że za wzrost ten odpowiadają wyłącznie osoby, które głosowały za Brexitem, które teraz są zadowolone z jego efektów i sposobu, w jaki rząd przeprowadził negocjacje. Stopień zaufania Brytyjczyków głosujących za pozostaniem w UE pozostał na takim samym poziomie jak wcześniej - wskazano.
Współautor badania John Curtice ocenił, że "niewiele wskazuje na to, aby pobrexitowe rany się goiły".
"Wielka Brytania jest podzielona na pół. Jedna połowa czuje się lepiej, druga jest tak samo rozczarowana jak wcześniej" - zauważył.
Coroczny sondaż British Social Attitudes jest najdłużej działającym w Wielkiej Brytanii narzędziem śledzącym opinie publiczne, budującym kompleksowy i autorytatywny obraz tego, jak postawy i oczekiwania kraju ewoluowały w ciągu ostatnich czterech dekad w różnych kwestiach moralnych, społecznych i politycznych.
Badanie wykazało także, że pandemia zwiększyła zaniepokojenie społeczeństwa nierównością do najwyższego poziomu od 1998 r., a także zwiększyła poparcie dla świadczeń socjalnych i wydatków publicznych. Nie ma jednak dowodów na to, aby czas pandemii doprowadził do jakichkolwiek radykalnych zmian społecznych czy politycznych.
Czytaj więcej:
Największy dostawca kurczaków w UK ostrzega przed wzrostem cen
Brexit: Jakich pracowników w UK brakuje najczęściej? Na rządowej liście nie ma budowlańców
Rząd UK złagodzi restrykcje w pracy zagranicznych kierowców ciężarówek
AdsByGoogle - In-Feed slot=4906192224
Zone type:d<== ==>place:d1<===
Webmaster: ZonePlace=d1; dzial=wiadomosci; Stan delivery
Zone type:e-desktop<== ==>place:e1-desktop<===
Webmaster: ZonePlace=e1-desktop; dzial=wiadomosci; Stan delivery
Zone type:d<== ==>place:d2<===
Webmaster: ZonePlace=d2; dzial=wiadomosci; Stan delivery
Zone type:d<== ==>place:d3<===
Webmaster: ZonePlace=d3; dzial=wiadomosci; Stan delivery
Zone type:d<== ==>place:d4<===
Webmaster: ZonePlace=d4; dzial=wiadomosci; Stan delivery