Menu
Zone type:ab<== ==>place:ab<===
Webmaster: ZonePlace=ab; dzial=wiadomosci; Stan delivery
"Bild": The investigation against Boateng was resumed after the suicide of the Polish model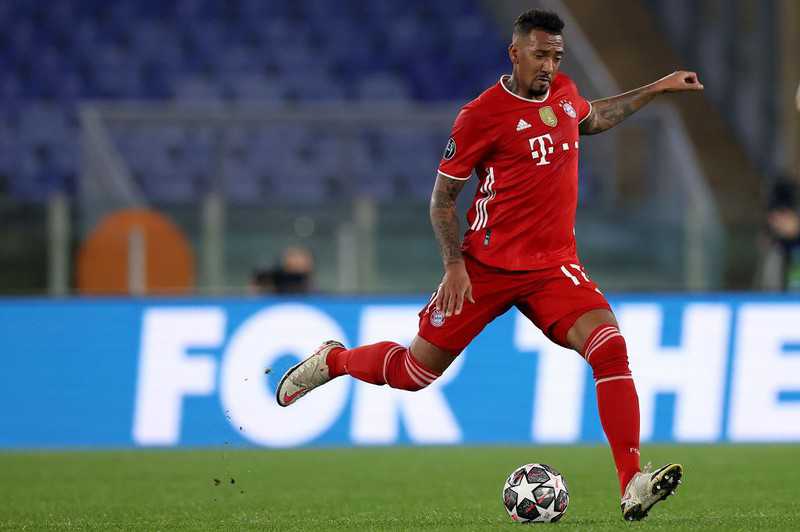 The prosecutor's office in Munich resumed an investigation against Bayern footballer Jerome Boateng suspected of assaulting his then girlfriend, Polish model Kasia Lenhardt - reported yesterday the daily 'Bild'. The investigation was resumed after a Polish woman committed suicide.
Zone type:video<== ==>place:video<===
Webmaster: ZonePlace=video; dzial=wiadomosci; Stan delivery
Zone type:e-mobile<== ==>place:e1-mobile<===
Webmaster: ZonePlace=e1-mobile; dzial=wiadomosci; Stan delivery
News available in Polish
Według "Bilda", piłkarz jest podejrzewany o naderwanie ucha partnerki. Śledztwo w tej sprawie wszczęto w 2019 roku, lecz później je umorzono. Sprawa została ponownie otwarta tuż po tym, jak Lenhardt popełniła samobójstwo 9 lutego w swym mieszkaniu w Berlinie. Według prokuratury, powodem wznowienia dochodzenia było pojawienie się nowych informacji w toku dochodzenia w sprawie śmierci Polki.
Przeciwko 32-letniemu reprezentantowi Niemiec toczy się także postępowanie w sprawie napaści na byłą partnerkę, Sherin Senler.
Związek Lenhardt z Boatengiem, a także ich późniejszy konflikt prowadzony m.in. za pośrednictwem mediów społecznościowych, był żywo relacjonowany przez tabloidy. 2 lutego piłkarz ogłosił zakończenie związku.
Polska modelka zasłynęła w 2012 roku udziałem w prowadzonym przez Heidi Klum programie "German's Next Top Model". Kasia Lenhardt zajęła wtedy czwarte miejsce.
Czytaj więcej:
Niemcy: Pochodząca z Polski modelka nie żyje. Policja podejrzewa samobójstwo
AdsByGoogle - In-Feed slot=4906192224
Zone type:d<== ==>place:d1<===
Webmaster: ZonePlace=d1; dzial=wiadomosci; Stan delivery
Zone type:e-desktop<== ==>place:e1-desktop<===
Webmaster: ZonePlace=e1-desktop; dzial=wiadomosci; Stan delivery
Zone type:d<== ==>place:d2<===
Webmaster: ZonePlace=d2; dzial=wiadomosci; Stan delivery
Zone type:d<== ==>place:d3<===
Webmaster: ZonePlace=d3; dzial=wiadomosci; Stan delivery
Zone type:d<== ==>place:d4<===
Webmaster: ZonePlace=d4; dzial=wiadomosci; Stan delivery