Menu
Zone type:ab<== ==>place:ab<===
Webmaster: ZonePlace=ab; dzial=wiadomosci; Stan delivery
BBC Weather: 'Unbelievable' Arctic system to unleash freezing air across UK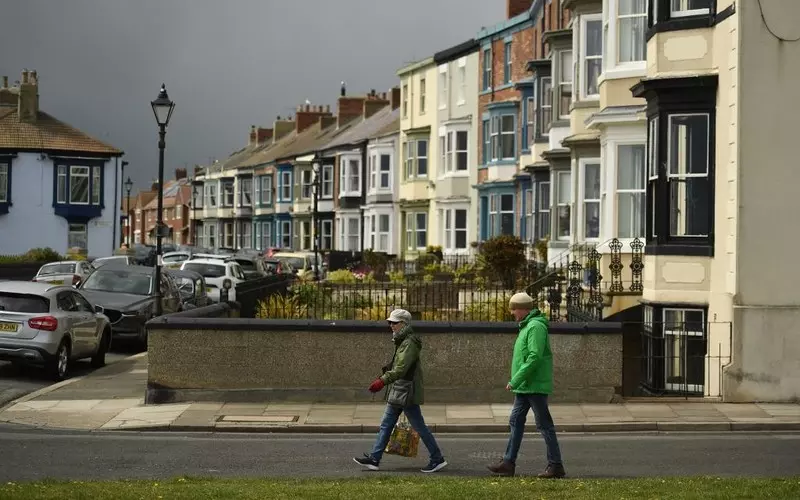 A BBC Weather forecast for the next week shows an 'unbelievable weather system' from the Arctic gripping the UK, as temperatures tumble across the country.

Zone type:video<== ==>place:video<===
Webmaster: ZonePlace=video; dzial=wiadomosci; Stan delivery
Zone type:e-mobile<== ==>place:e1-mobile<===
Webmaster: ZonePlace=e1-mobile; dzial=wiadomosci; Stan delivery
News available in Polish
"Nie uwierzycie w to" - przekazał widzom na antenie BBC synoptyk Tomasz Schafenaker, komentując najnowsze doniesienia pogodowe. Według nich, w ciągu tego tygodnia w Wielkiej Brytanii - za sprawą frontu znad Arktyki - temperatura powietrza ma się obniżyć, a przeważać będą dni pochmurne i deszczowe.
Taka pogoda ma potrwać przynajmniej do początku czerwca, kiedy to należy spodziewać się nadejścia lata i pierwszej fali upałów. Do tego czasu "będzie raczej chłodno i mokro" - informuje BBC.
"Front niskiego ciśnienia utrzyma niespokojną pogodę i będzie chłodniej niż zazwyczaj na początku meteorologicznego lata" - wskazał Shafenaker. Prognostyk nie wyklucza też burz, które mogą pojawić się już podczas najbliższego weekendu.
Aktualne prognozy pokazują, że w Londynie padać ma codziennie aż do najbliższej niedzieli. Temperatury utrzymają się w granicach 14 st. C. Istnieje również duża szansa, że w środę londyńczycy doświadczą burz.
Tymczasem według Accuweather, już na początku czerwca do Wielkiej Brytanii nadejdzie fala upałów. Synoptycy spodziewają się temperatur powyżej 20 st. C., które mają utrzymać się nawet przez dwa tygodnie.
AdsByGoogle - In-Feed slot=4906192224
Zone type:d<== ==>place:d1<===
Webmaster: ZonePlace=d1; dzial=wiadomosci; Stan delivery
Zone type:e-desktop<== ==>place:e1-desktop<===
Webmaster: ZonePlace=e1-desktop; dzial=wiadomosci; Stan delivery
Zone type:d<== ==>place:d2<===
Webmaster: ZonePlace=d2; dzial=wiadomosci; Stan delivery
Zone type:d<== ==>place:d3<===
Webmaster: ZonePlace=d3; dzial=wiadomosci; Stan delivery
Zone type:d<== ==>place:d4<===
Webmaster: ZonePlace=d4; dzial=wiadomosci; Stan delivery