Menu
Zone type:ab<== ==>place:ab<===
Webmaster: ZonePlace=ab; dzial=wiadomosci; Stan delivery
Arkadiusz Milik scored another goal in Ligue 1!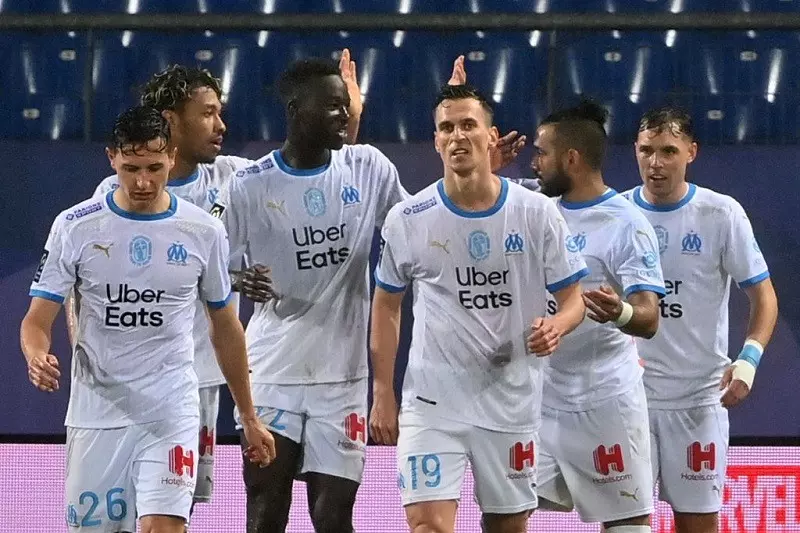 Arkadiusz Milik has another goal! The Polish national team scored a goal against Montpellier to equalize the score
Zone type:video<== ==>place:video<===
Webmaster: ZonePlace=video; dzial=wiadomosci; Stan delivery
Zone type:e-mobile<== ==>place:e1-mobile<===
Webmaster: ZonePlace=e1-mobile; dzial=wiadomosci; Stan delivery
News available in Polish
Już w pierwszej minucie prowadzenie Montpellier dał Andy Delort. Milik wyrównał w 43. Polski napastnik efektownie minął obrońcę zagrywając piłkę między jego nogami, a następnie płaskim strzałem trafił do siatki.
Tuż przed przerwą drugą bramkę dla gości zdobył Pape Gueye. Na początku drugiej połowy znów był jednak remis. Tym razem gola dla Montpellier strzelił Gaetan Laborde.
Od 63. minuty Olympique grał w dziesiątkę, bo czerwoną kartką ukarany został Duje Caleta-Car. Mimo osłabienia w 71. minucie na ponowne prowadzenie marsylczyków wyprowadził Lucas Perrin.
W 89. minucie Milik został zmieniony, a jego kolegom nie udało się obronić korzystnego wyniku. Już w doliczonym przez sędziego czasie gry wyrównał Laborde.
W tabeli drużyna Polaka zajmuje szóste miejsce.
Czytaj więcej:
Puchar Francji: Gol Milika nie pomógł. Olympique Marsylia za burtą
Gol Milika w wygranym meczu Olympique Marsylia
Liga francuska: Porażka drużyny Milika
Polska przegrała z Anglią 1:2. Sousa: "Zasłużyliśmy na więcej"
AdsByGoogle - In-Feed slot=4906192224
Zone type:d<== ==>place:d1<===
Webmaster: ZonePlace=d1; dzial=wiadomosci; Stan delivery
Zone type:e-desktop<== ==>place:e1-desktop<===
Webmaster: ZonePlace=e1-desktop; dzial=wiadomosci; Stan delivery
Zone type:d<== ==>place:d2<===
Webmaster: ZonePlace=d2; dzial=wiadomosci; Stan delivery
Zone type:d<== ==>place:d3<===
Webmaster: ZonePlace=d3; dzial=wiadomosci; Stan delivery
Zone type:d<== ==>place:d4<===
Webmaster: ZonePlace=d4; dzial=wiadomosci; Stan delivery