Menu
Zone type:ab<== ==>place:ab<===
Webmaster: ZonePlace=ab; dzial=wiadomosci; Stan delivery
Bayern Munich reach agreement to sign Upamecano on five-year deal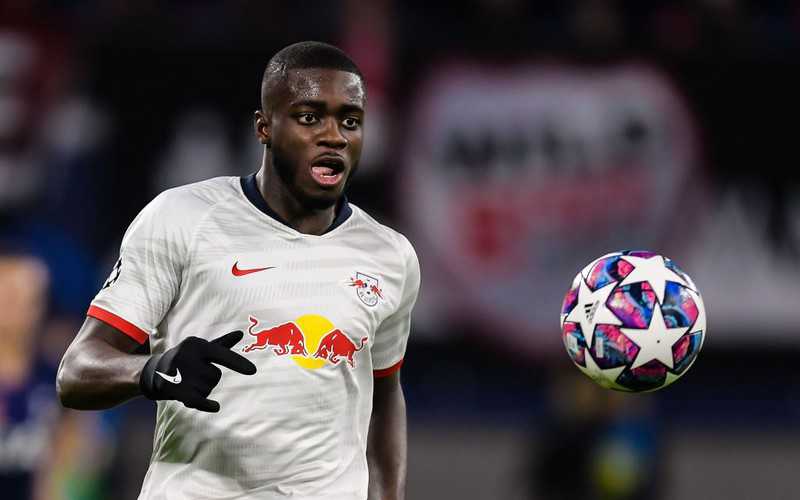 Dayot Upamecano is likely to leave RB Leipzig at the end of the season and will choose between Bayern Munich and a move to the Premier League, according to his agent.
Zone type:video<== ==>place:video<===
Webmaster: ZonePlace=video; dzial=wiadomosci; Stan delivery
Zone type:e-mobile<== ==>place:e1-mobile<===
Webmaster: ZonePlace=e1-mobile; dzial=wiadomosci; Stan delivery
News available in Polish
O tym, że Francuz Upamecano zmienia klub najbardziej zaskoczony był... trener RB Lipsk Julian Nagelsmann, który dowiedział się o tym od dziennikarzy po wczorajszym meczu ligowym z FC Augsburg (2:1).
"Nie miałem o tym pojęcia. Koncentrowałem się w ostatnich dniach wyłącznie na rywalizacji ligowej. Wiedziałem, że Upa ma w swoim kontrakcie odpowiednią klauzulę, która umożliwia mu odejście z klubu, ale nie spodziewałem się, że tak się się stanie" - przyznał szkoleniowiec wicelidera tabeli.
Ekipa z Lipska jest obecnie najgroźniejszym rywalem Bayernu w Bundeslidze. Upamecano w piątkowym meczu siedział na ławce rezerwowych, ale nie miało to nic wspólnego z transferem. "Chciałem go oszczędzić przed wtorkowym spotkaniem w Lidze Mistrzów przeciwko Liverpoolowi" - zapewnił Nagelsmann.
22-letni Upamecano podpisał kontrakt z Bayernem obowiązujący od lata 2021 do 2025 roku. Ma w Monachium zastąpić Davida Alabę, z którym klub nie przedłuży umowy. Piłkarzem mistrza Niemiec jest kapitan polskiej reprezentacji Robert Lewandowski.
Czytaj więcej:
Oficjalnie: Arkadiusz Milik piłkarzem Olympique Marsylia
Liga angielska: Odegaard wypożyczony do Arsenalu
Liverpool wzmacnia defensywę i wypożycza Kabaka
AdsByGoogle - In-Feed slot=4906192224
Zone type:d<== ==>place:d1<===
Webmaster: ZonePlace=d1; dzial=wiadomosci; Stan delivery
Zone type:e-desktop<== ==>place:e1-desktop<===
Webmaster: ZonePlace=e1-desktop; dzial=wiadomosci; Stan delivery
Zone type:d<== ==>place:d2<===
Webmaster: ZonePlace=d2; dzial=wiadomosci; Stan delivery
Zone type:d<== ==>place:d3<===
Webmaster: ZonePlace=d3; dzial=wiadomosci; Stan delivery
Zone type:d<== ==>place:d4<===
Webmaster: ZonePlace=d4; dzial=wiadomosci; Stan delivery