Menu
Zone type:ab<== ==>place:ab<===
Webmaster: ZonePlace=ab; dzial=wiadomosci; Stan delivery
Ireland to close all pubs and bars in coronavirus crackdown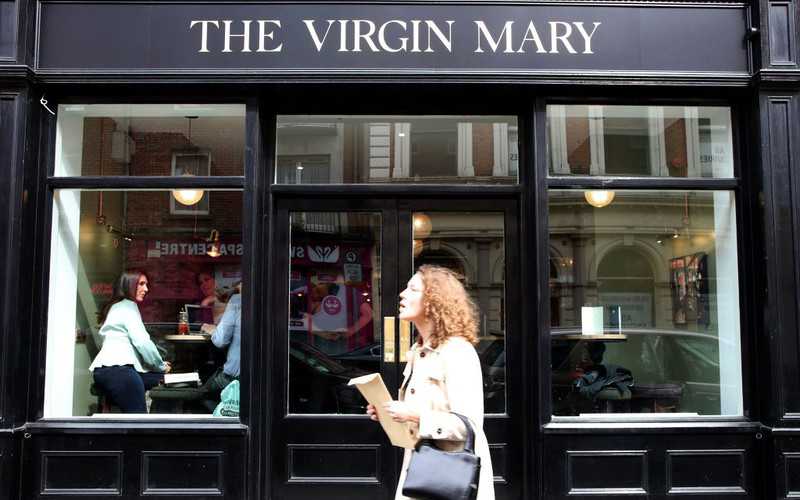 The Irish government has called on all bars and pubs in the country to close to help curb the spread of coronavirus.
Zone type:video<== ==>place:video<===
Webmaster: ZonePlace=video; dzial=wiadomosci; Stan delivery
Zone type:e-mobile<== ==>place:e1-mobile<===
Webmaster: ZonePlace=e1-mobile; dzial=wiadomosci; Stan delivery
News available in Polish
Jednocześnie irlandzkie władze zaapelowały po raz kolejny do ludzi, aby nie wychodzili z domów bez wyraźnej potrzeby. "Unikajcie domówek i kontaktu z osobami starszymi, jeśli już zdecydujecie się wyjść podczas weekendu" - wezwały.
"Po dzisiejszych dyskusjach z Licensed Vintners Association (LVA) i Vintners Federation of Ireland (VFI), rząd wzywa wszystkie puby i bary (również hotelowe) do natychmiastowego zamknięcia do co najmniej 29 marca" - przekazano w oficjalnym komunikacie.
Following discussions today with the Licenced Vintners Association and Vintners Federation of Ireland, the Government is now calling on all public houses and bars including hotel bars to close from this evening until at least 29th March. Full statement attached pic.twitter.com/EMZeVZ0oVI

— Leo Varadkar (@LeoVaradkar) March 15, 2020
Jak argumentują członkowie rządu, puby nie zachęcają Irlandczyków do ostrożności i izolacji, a alkohol powoduje, że nie przestrzega się podstawowych zasad wzmożonej higieny.
"Dokładnie z tego samego powodu prosimy o nie organizowanie, ani nie uczestniczenie w domówkach" - przekazano.
Według aktualnych danych, liczba chorych w Irlandii wynosi obecnie 129 (wzrost o 39 w ciągu doby). Na Zielonej Wyspie odnotowano także 2 zgony związane z koronawirusem.
Czytaj więcej:
W Irlandii zmarła pierwsza osoba zakażona koronawirusem
Irlandia w trybie pilnym zamyka szkoły i ogranicza zgromadzenia
Irlandia zaleca ostrożność w związku z podróżami do wszystkich państw UE
AdsByGoogle - In-Feed slot=4906192224
Zone type:d<== ==>place:d1<===
Webmaster: ZonePlace=d1; dzial=wiadomosci; Stan delivery
Zone type:e-desktop<== ==>place:e1-desktop<===
Webmaster: ZonePlace=e1-desktop; dzial=wiadomosci; Stan delivery
Zone type:d<== ==>place:d2<===
Webmaster: ZonePlace=d2; dzial=wiadomosci; Stan delivery
Zone type:d<== ==>place:d3<===
Webmaster: ZonePlace=d3; dzial=wiadomosci; Stan delivery
Zone type:d<== ==>place:d4<===
Webmaster: ZonePlace=d4; dzial=wiadomosci; Stan delivery