Menu
Zone type:ab<== ==>place:ab<===
Webmaster: ZonePlace=ab; dzial=business; Stan delivery
Ad ID: 357152
/
27 September
Online: 4338 days
---
STRONY I SKLEPY INTERNETOWE - POZYCJONOWANIE
United Kingdom
Greater London

Advertising, DTP, Multimedia
Description
---
Jestem informatykiem z ponad 15 letnim doświadczeniem. Oferuję kompleksowe, skuteczne i efektywne rozwiązania internetowe dla biznesu. Choć siedzibę posiadam w Londynie oferuję swoje usługi na terenie całej Wielkiej Brytanii.
Większość projektów realizowana jest zdalnie bez potrzeby osobistego spotkania. Jeżeli nie masz czasu na spotkania, mieszkasz daleko to taka forma współpracy jest dla Ciebie optymalna. Będziemy kontaktowali się mailowo, telefonicznie i za pomocą komunikatorów internetowych.
Zapraszam sprawdź jakie to proste!
Kontakt telefoniczny pon-pt 8:00-17:00 i sob 8:00-13:00
0203 397 1290
0770 675 3145
STRONY INTERNETOWE
Tworzę nowoczesne strony internetowe które poprawnie wyświetlają się na komputerach, tabletach i telefonach. Są one zarazem przyjazne wyszukiwarkom, co przekłada się na ich wyższą pozycję w wynikach wyszukiwania Google.
Profesjonalna strona internetowa już od £399.
Moje przykładowe realizacje:
The Quality Construction
Andy Painting Service
RL Builders
Sky Sash Windows
Stol Wit
London Windscreen Replacement and Repair Service
Top Windows and Doors
Putney Domestic Cleaners
Taxi Cab London
Lak Mat
MediDent
SKLEPY INTERNETOWE
Każdy biznes jest inny dlatego tworzę sklepy pod klucz, tak aby maksymalizowały sprzedaż a jednocześnie spełniały indywidualne wymagania Twojego biznesu.
Oparte są one na łatwym w obsłudze systemie, który można łatwo rozbudować o dodatkowe moduły i integracje (eBay, Allegro, Google Shopping, Amazon, Ceneo, itd.).
Kompletny sklep internetowy już od £999.
Moje przykładowe realizacje:
Oli Art
Emiter
Mia Urbo Design
Eko Farmer
PROFESJONALNE POZYCJONOWANIE
Elastyczna i modyfikowalna usługa oparta na miesięcznej opłacie, w której nie ma długoterminowej umowy. Z usługi można w każdej chwili zrezygnować a efekty pozycjonowania i tak będą dalej dla Ciebie pracowały. Co miesięczne raporty umożliwiają kontrolę nad wykonanymi pracami.
CAŁA OFERTA
Projektowanie stron i sklepów internetowych.
Tworzenie portali, blogów i innych projektów internetowych.
Naprawa, modernizacja i administracja istniejącymi stronami.
Wsparcie i pomoc techniczna dla stron wykorzystujących WordPress, Modx, PrestaShop, OpenCart.
Wdrażanie, instalacja i zabezpieczenie WordPressa.
Usuwanie wirusów ze stron internetowych.
Tworzenie szablonów aukcji eBay i Allegro.
Zakładanie profili na portalach społecznościowych (Facebook, Instagram, itd.).
Pozycjonowanie i optymalizacja SEO stron.
Płatne kampanie reklamowe Google Adwords, Facebook.
Rejestracja domen i usługi hostingowe.
Projektowanie materiałów reklamowych (wizytówki, ulotki, katalogi, itd).
Tworzenie logotypów.
NIE ZWLEKAJ DZWOŃ!
0203 397 1290
0770 675 3145
Więcej informacji znajdziesz na mojej stronie internetowej:
Zone type:e-mobile<== ==>place:e1-mobile<===
Webmaster: ZonePlace=e1-mobile; dzial=business; Stan delivery
Zone type:d<== ==>place:d1<===
Webmaster: ZonePlace=d1; dzial=business; Stan delivery
Contact
---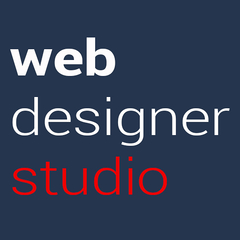 Web Designer Studio
Piotr Talarowski
Zone type:e-desktop<== ==>place:e1-desktop<===
Webmaster: ZonePlace=e1-desktop; dzial=business; Stan delivery