Menu
Zone type:ab<== ==>place:ab<===
Webmaster: ZonePlace=ab; dzial=wiadomosci; Stan delivery
USA: We have evidence that Russia is planning serious action against Ukraine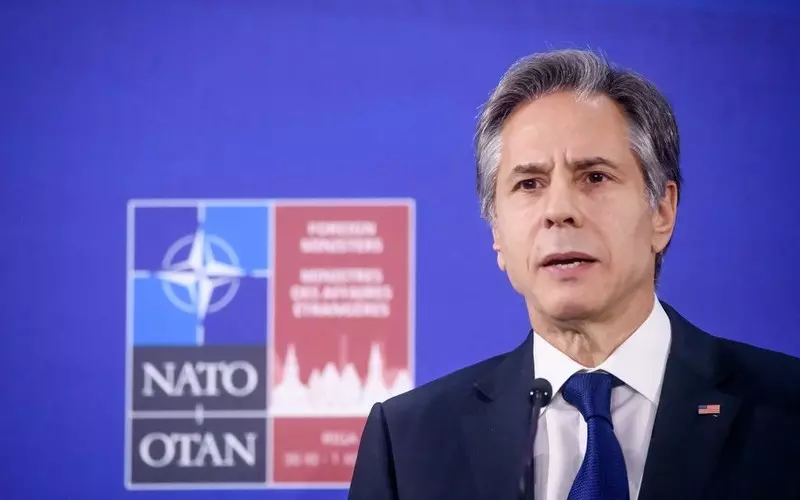 The United States is deeply concerned about evidence that Russia is planning significant aggressive military action against Ukraine, US Secretary of State Antony Blinken said in Riga yesterday. If Russia invades Ukraine, it will face serious economic consequences, he added.
Zone type:video<== ==>place:video<===
Webmaster: ZonePlace=video; dzial=wiadomosci; Stan delivery
Zone type:e-mobile<== ==>place:e1-mobile<===
Webmaster: ZonePlace=e1-mobile; dzial=wiadomosci; Stan delivery
News available in Polish
"W ostatnich tygodniach Rosja zintensyfikowała planowanie potencjalnych działań militarnych na Ukrainie, w tym rozmieściła wokół jej granic dziesiątki tysięcy dodatkowych żołnierzy" - oznajmił Blinken po zakończeniu dwudniowego spotkania ministrów spraw zagranicznych państw NATO.
Szef amerykańskiej dyplomacji uzupełnił, że plany Moskwy zakładają zarówno wysiłki mające zdestabilizować Ukrainę od wewnątrz, jak i prowadzoną na dużą skalę operację militarną.
"Musimy być przygotowani na wszystkie możliwości. Nie wiemy, czy Władimir Putin podjął decyzję o inwazji na Ukrainę" - dodał Blinken.
W wypadku dalszej agresji Rosji na Ukrainę, USA mogą i odpowiedzą w sposób, który poważnie uderzy w rosyjską gospodarkę - ostrzegł.
"Działania Rosji będą miały poważne konsekwencje" - podkreślił.
To kolejne doniesienie w ostatnim czasie sugerujące, iż Rosja może przygotowywać się do interwencji zbrojnej na Ukrainie.
Czytaj więcej:
Minister obrony UK zapewnia Ukrainę o poparciu dla jej suwerenności
Ukraina: Rosja przygotowuje atak z kilku kierunków na początku 2022 r.
Rosyjska armia gromadzi siły przy granicy z Ukrainą, umacnia się też militarnie na Białorusi
NATO: Użycie siły przez Rosję przeciwko Ukrainie będzie miało swoje konsekwencje
AdsByGoogle - In-Feed slot=4906192224
Zone type:d<== ==>place:d1<===
Webmaster: ZonePlace=d1; dzial=wiadomosci; Stan delivery
Zone type:e-desktop<== ==>place:e1-desktop<===
Webmaster: ZonePlace=e1-desktop; dzial=wiadomosci; Stan delivery
Zone type:d<== ==>place:d2<===
Webmaster: ZonePlace=d2; dzial=wiadomosci; Stan delivery
Zone type:d<== ==>place:d3<===
Webmaster: ZonePlace=d3; dzial=wiadomosci; Stan delivery
Zone type:d<== ==>place:d4<===
Webmaster: ZonePlace=d4; dzial=wiadomosci; Stan delivery